Here's how May shook out:
Miles run: 72
Miles biked: 80
Races: 4: 2 halfs, 2 5k
Hours skated: About a billion I think
School events attended: 7
Biggest challenges: Not forgetting anything and eating well on the go.
Notes: Running mileage this month was the second lowest for the year so far. Maybe due to the races but mostly due to the skating, school events and other obligations that made May especially chaotic.  Plus I'm pretending I'm on a break since marathon training ramps up later this month.
After months of rehearsals, our 3 end-of-season ice shows finally happened over the weekend.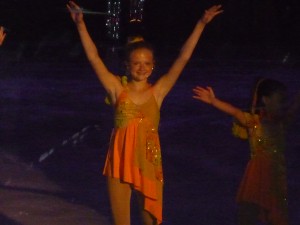 They both ended up 3 for 3 on perfectly skated shows! I am so proud of them and everyone who worked so hard.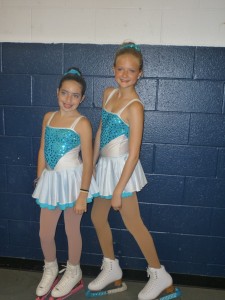 A million thanks to Char for coming through in the clutch and making these duet costumes and sending them all the way from Australia! They were a huge hit and looked stunning on the ice. Some may question the concept of cyber friends. I know for a fact that they are very real and truly wonderful.
June is a nutty month as well. We're winding down the last few days of school this week then it's RAGNAR RELAY MADISON TO CHICAGO for me this weekend! I am beyond excited! Have you ever done a relay?
Join me in a Twitter Chat about Super Nutrients tonight at 8pm CST. Simply go to www.tweetchat.com, login and enter #SuperNutrients to be part of the convo. See you there?