I had a cooking/baking jag here yesterday.  I also made my once-a-decade pilgrimage to the DMV (passed the eye exam–take that old age!) so it was a pretty special day in my world.
Since I probably already told you more than you wanna know about the DMV, I'll bore you with my culinary exploits.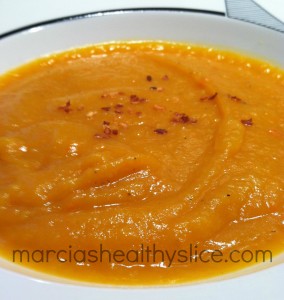 I started off with a fine Butternut Squash soup. The hardest part of this one was chiseling the skin off the squash. I nearly lopped a knuckle off doing that.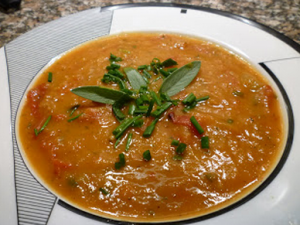 Next came an old standby: Roasted Sweet Potato/Tomato Soup
Then things got a little crazy. I decided to have a little 'throwdown' action. I love me some holiday baking but I don't do nearly as much as I used to. I've never found a really, really good sugar cookie recipe. So I tried three different ones, all claiming to be 'the best' and find out for myself. Not one, not two but three batches of sugar-cookie dough were mixed yesterday. Bake-off and judging to come. First I NEED to go run! Stay tuned.
Do you have a favorite holiday cookie recipe?