You may know that when it comes to running, I'm a bit of a skirtaholic. If you've met me for a run, chances are good I wore a skirt from Runningskirts. We've been through a lot together: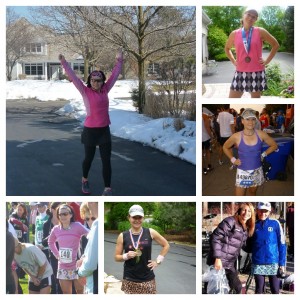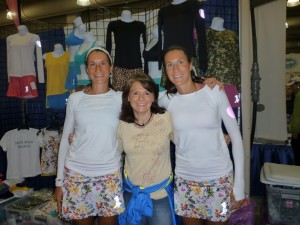 I've been known to stalk them at an expo or 6.
 Recently the girls at Runningskirts sent me something that nudged me out of my comfort zone: YOGA WEAR! Huh? Immediately upon opening the package I was thinking of the run I would do wearing it….until I realized it wasn't a running outfit at all.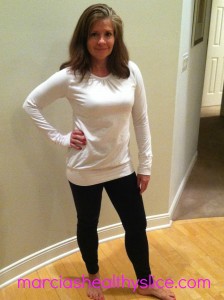 Behold: Runningskirts Yoga Pants topped by their Performance Lifestyle Gathered-Neck Top. Cute, yes?
The fabric is silky on the outside and almost fleecy and super soft on the inside. It was so comfy, I wanted to lounge around in this all day…maybe I did…
Stylish details I absolutely love: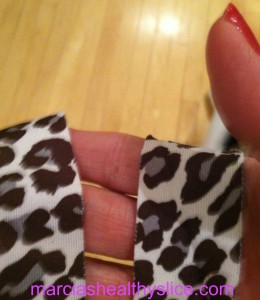 The drawstrings on the pants are done in snow leopard material. Meow!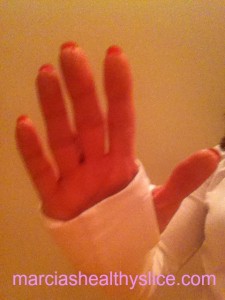 You know thumb holes are my BFF. These even flip over to cover your fingers!
The only drawback for me is that most of the yoga classes I go to are hot. However I have been enjoying this outfit for home practice a ton lately while my yoga classes are overflowing with New Years resolutioners. Runningskirts Yoga wear is definitely something worth checking out!
Use discount code 'sharethelove13′ for a 15% discount when you shop Runningskirts online!
Note: I received this outfit free of charge, however my opinions are my own.