I am back from vacation! We spent 7 nights aboard the stunning Ruby Princess: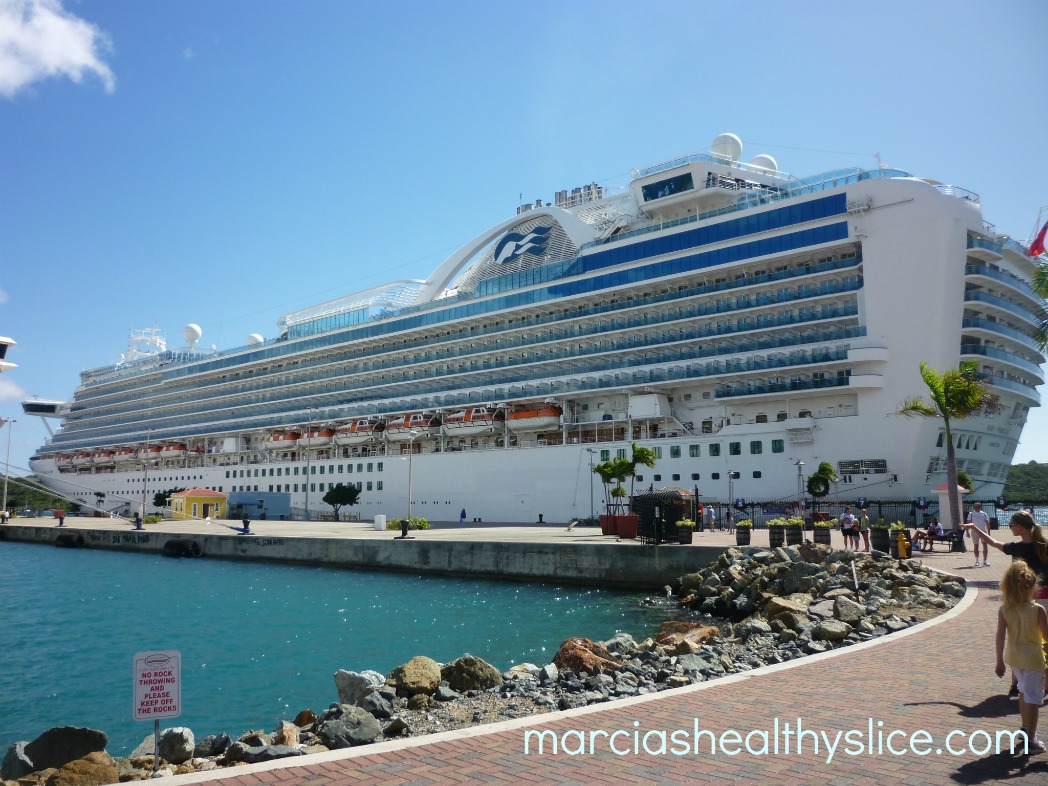 She is enormous in a magnificent way. Despite having over 3,000 passengers aboard, it never seemed crowded and we never waited in line for anything. We ate ourselves silly. But in my defense, I did partake of the fitness center on a regular basis.
Here's the view from my treadmill. Either it was calibrated wrong, or copious amounts of pastry, gelato, pizza, etc. are the perfect fuel because I was clipping along at speeds I haven't seen in modern times. There's much to be said for running at sea: lots of additional muscles come into play for stabilizing purposes. I'm pretty sure the sea air burns exponentially more calories too…wait what? That's not true??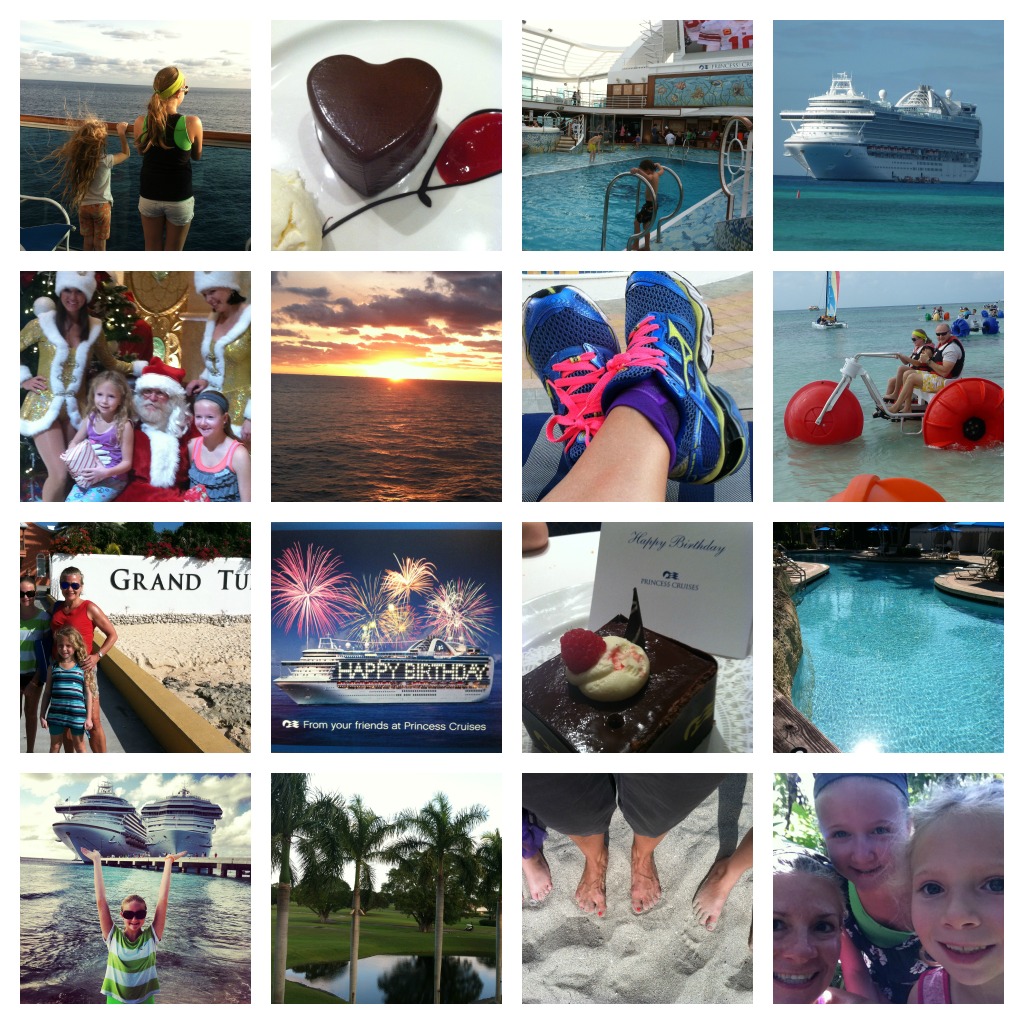 We toured, we played, we shopped, we relaxed. We were treated like royalty by the crew. As if that weren't enough, post-cruise we stayed at the Doral Resort and Spa, home of the Pritikin Longevity Center. The grounds and workout facility were gorgeous. Despite my initial intimidation, I enjoyed some fantastic yoga. Bonus points for not rupturing anything.
I won't be getting on the scale anytime soon, but it was a perfect ending to a pretty fabulous year.
Happy New Year!