I've been enjoying two new products!

Nuttzo Organic Seven Nut and Seed Butter: This stuff is delish. As runners I think inherently we are nut butter fans and this one does not disappoint. It's super chunky: 7 different nuts/seeds and sea salt. No crazy hydrogenated oils. I have it with fruit, as pre-run fuel, and I feed it to the kids on oatmeal pancakes and waffles. Delicious!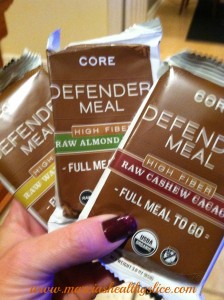 Core Defender Meal: This is pretty much a bowl of oatmeal in bar form. Things can get a little hectic around here. Take today:
Up at 5. Ate 1/3 Core Defender Raw Walnut Banana with hot tea
Got kids up and off to school, headed to a spin class ate 1/3 Core Defender in car with travel tea.
Headed directly to the rink for a morning coaching session. It's competition season and the natives were restless. Ate the remainder of the Core Defender.
Real, whole food: The Raw Almond Raisin Bar contains organic whole oats, almonds, raisins, flax and ground spices. SO real it needs to be kept cold in the fridge or frozen.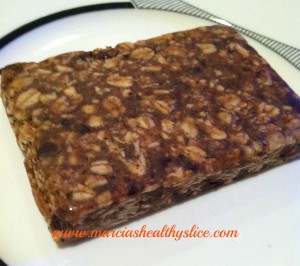 Kids these puppies are calorie dense and  filling! Tasty but not overly sweet, no crazy sugar spikes. Vegan too. Core bars are crafted from 5 fresh, organic plants that pack all 13 amino acids, high plant fiber and essential fatty acids.
I think my favorite was the almond raisin with the raw walnut banana a close second.
Wanna try some? go like CORE Foods on Facebook and you'll get a coupon for $5 off any online order. You can also enter to win a free case!
###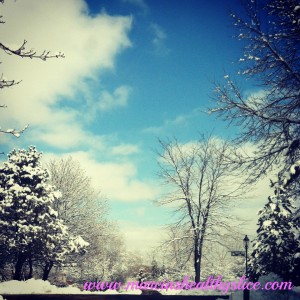 ….and a DNS: We got a snow bonanza last week (yay!) Nothing like Nemo but still 9″ of winter beauty. I love seeing the kids out playing in it. But guess who had a trail race? Guess who didn't go? Yep, after hearing from the race director about how the course was 'treacherous' and a 'sheet of thick ice' I passed. I don't need any broken bones right now. I'm still feeling disappointed and pansyish though.
Any new food in your life? Did you shovel snow this weekend? Ever DNS due to course conditions?