It's beginning to look a lot like St. Patty's….wait…no it's not…with all the snow on the ground it still looks like Christmas, who am I kidding? But it IS almost St. Patty's Day and since I have not a single drop (that I know of) of Irish blood in me, I'm celebrating with some of my favorite green things anyway: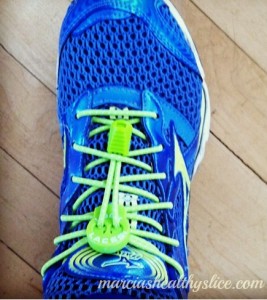 Lock Laces: Where have these been all my life? Despite double tying, I am SO anal about my laces coming untied mid-race. Although I've been lucky so far in that respect, just the other day my laces came untied during a slushy training run. Mucho no bueno. Lock Laces are stretchy, water-resistant and come in a whole mess of dynamite colors.  I went with apple green for obvious reasons. Just slide the patented fastener, clip the lock and you'll never worry about tying/untying again. Normally $7.99/pair here's a deal too good to pass up! 3 pairs for $10!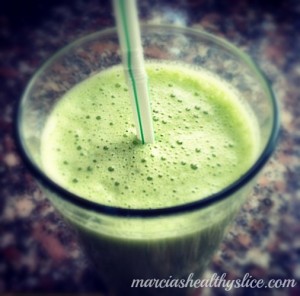 Green Recovery Shake: If you follow me on Instagram you know  I've been spending quality time in the kitchen with Designer Whey. Stay tuned for a full review, but this recovery shake was so good, I couldn't wait to share it:
6-8 oz coconut milk or whatever you like

1/2C fresh pineapple chunks

1 big handful spinach

1 scoop Designer Whey French Vanilla Protein Powder

Splash of orange juice (optional)

couple of ice cubes, or of you're really sly, freeze coconut milk in an ice cube tray
Just whip that up in a blender and enjoy! So simple and so good in a tropical, am-I-in-the-islands? way!
BAMR Band in Green Chevron: Yes it's super cute and will be a hit at your St Patty's Day races. Yes it's made of durable, 7/8″ thick grosgrain ribbon and lined with velvet so it won't budge while you workout or run like the wind. But the real beauty of a BAMR (bada$$ mother runner) band is that $1 from the sale of each one goes to Every Mother Counts. Now that's a beautiful thing!
***
We are road trippin' downstate to a wedding this weekend. I feel like I haven't been to a wedding in years as our family/friends are all married and the next generation is on the young side for that sort of thing.
Have you gone to a wedding recently? Who's racing? I know lots of you are!