What is viral anyway? Typically I think of something (mostly on the internet) getting millions of views. When I look over the stats for this blog, (that is the age of a first grader now) there are some posts that, what can I say? are just way popular. I wish they were posts about running form or motivation. Some of those are popular but  they don't get daily views for years on end like these do.
For our purposes here, let's say viral posts are ones that receive daily  views loooong after they're posted. And/or that people are constantly  searching for this information so the post is coming up that way.
I've got a handful of posts that have achieved this rarified status. Here are some of my faves: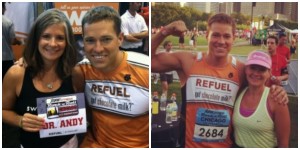 When I interviewed The Bachelor, Andy Baldwin and ran RnRCHI with him the following day. Even though he hasn't been the Bachelor in years, people seem to be very interested in him, especially who he's dating. I get email asking ME who he's dating almost weekly. Hahaha!
When I did the Speedloss Detox. Read about that here and here. Face it, people want to lose weight. As quickly as possible. Without working out. That is all. But maybe they're not losing weight because of this next one: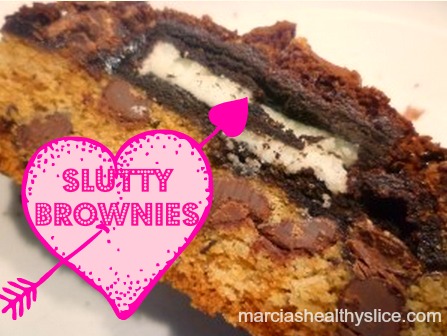 When I made Slutty Brownies. Oh my this one is huuuge. Not a day goes by that this post doesn't get gobs or views. I made a 'healthified' Slutty Brownie that's also quite popular, but doesn't hold a candle to the slut.
How about you? What are your most popular blog posts? Do you think they reflect the mentality of the masses?