If you hang with me here, you know I'm an Ambassador for the Espirit de She race series again this year. Except I went a little crazy and decided I'd try a tri this year. I'm off swimming…or trying to…today. And then it's time to start thinking about what it is I'll actually wear to this tri. At this point I'm thinking this would be good.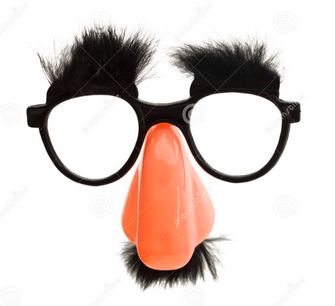 My go-to momkini isn't right, and I'm NOT riding my bike or running around in the swimsuit I train in. Face it, Mirinda Carfrae I am not. So while I'm figuring all that out, here's a fun giveaway for you: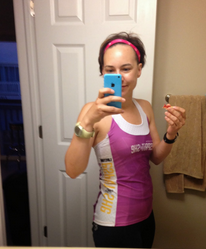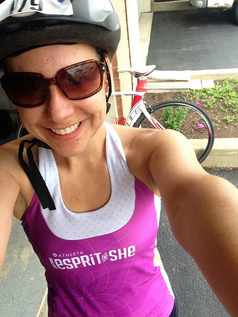 WIN IT! Three lucky readers will win a Moxie Cycling Jersey. It's gorgeous, high quality and valued at $58. Thank you Kelly for modeling!
To enter, sign up for ANY Espirit de She race, (5k, 10k, duathlon, triathlon, whatever you want) around the country, using code EDS027 by March 31st. Come back and tell me in a comment you did, and you'll be entered to win. 
Note: Entries will not be pooled with those of other Ambassadors. I'm the only one with this code. So 3 winners, right here. I'd say your chances of winning may be very good! Sign up and enter by March 31, 2015 to be eligible to win. 
Have you done an Espirit de She race? Do you have something to wear to a triathlon?
Linking up with Running with SD Mom and Erica for Wednesday Giveaway Roundup!