Yesterday was a good day in the pool. No creepers. I'm no longer embarrassed by what the lifeguard may think as he watches me flail and snort.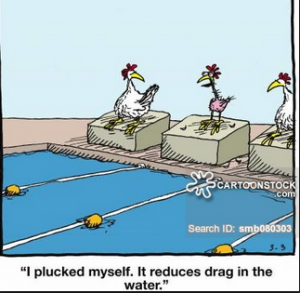 I seemed to go further in the 30 minutes I force, I mean allow myself to swim. 1150 meters. I need to swim 800 meters for Espirit de She so this is a huge confidence builder. Buuuut there was still some brief rests in there. Occasional use of pool toys. But solid progress all the same. It's all going to boil down to being able to stay calm and not wig out in the water on race day.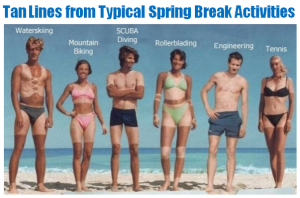 I may be packed for spring break. Already. Yeah we're not leaving for over a week but gosh I'm ready. Amazing how productive I can be about some things. I'm starting to run the food out of the house too.
It's been glorious finally here in the Chicago boonies. Sunny and mild. Over the course of a couple of weeks, we've enjoyed a 50 degree increase in temperature and it's gone from looking like this: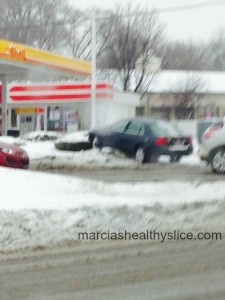 Talk about having a bad day….to this: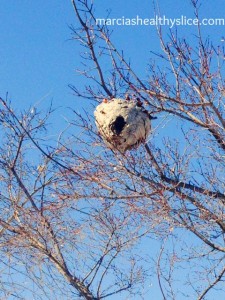 Lovely day but holy crap what is this nest??
When I ran the other day, my pace was significantly faster than it has been in quite some time. Then it occurred to me. We all know the body works to cool itself in heat and our pace suffers. I suspect my pace suffers when it's very cold too. Doh. Not sure why I hadn't considered that before.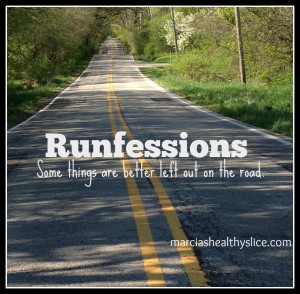 Due to said Spring Break, I'll be spilling my Runfessions a week early. The linkup usually starts on the last Friday of the month, but this month, be ready join me on Friday March 20. As always the linkup will stay open for a week. Join us! I promise you'll feel better!
What's your favorite kind of spring break trip? Does your pace suffer when it's cold?
Still time to enter my giveaways here and here!
I'm linking up today with Amanda for Thinking Out Loud Thursday.