On Saturday the sky was streaked with pink as I headed to Wendy's house so she, Sara and I could head down to the lakefront together to run the CARA Live Grit 10 Miler. We were treated to plentiful (free!) parking upon arrival. A rarity in Chicago.
I really had no business running a 10 mile race. My running mileage has been low, rarely venturing beyond the 6-mile mark. Couple that with the upper respiratory gunk that's been hanging on and you have a perfect storm. Death march anyone?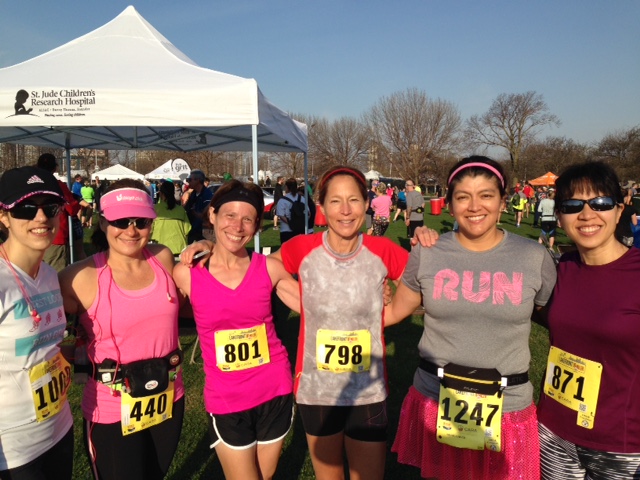 We met up with Emily, Erin and Zenaida for blogger photo ops before heading to the corrals.
Something Meb said in his book I'd just read resonated with me: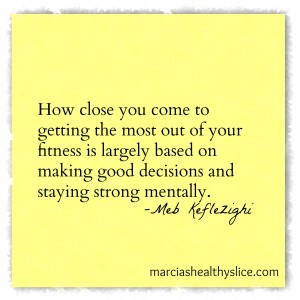 My endurance base was minimal, ok non-existent, so it became my mission to run this smart and keep my head in the game as long as possible.
We were off. It was a gorgeous spring day. I wore a tank and opted to leave my sleeves in my gear check bag. I tried to stay slow in the early miles. There was a ridiculous grass-covered hill early on, I planned on walking up if need be, but I didn't. I recovered on the way down alongside a guy pushing a double jog stroller. Yikes.
I told myself I could walk after 4 miles, but 4 passed and I still felt good. I told myself walk breaks could start at 6. We made the turn to head back North after mile 6 and hit icy headwinds off the lake. Not sure why but I still didn't succumb to the walk monkey. At that point it became my goal to run the whole thing, no matter how slow. I found a happy pace and went with it. At 8 when I expected to totally blow up, I actually picked it up through the finish. Not sure where that came from.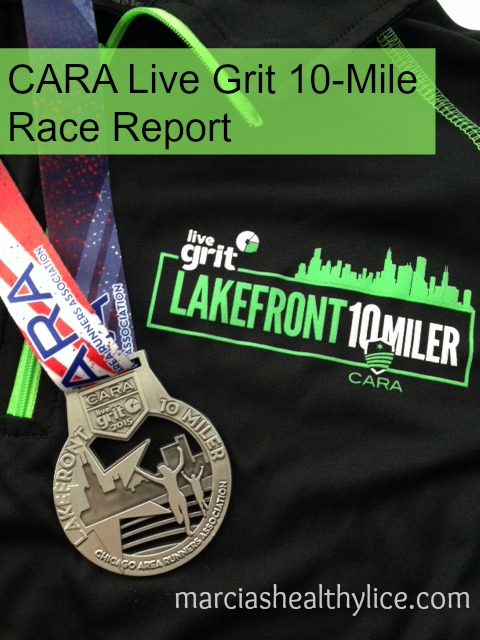 Finish: Although my goal was to simply finish, I managed to finish this race almost 2 minutes faster than I ran the Soldier Field 10-mile last spring. This course was tougher too with Cricket Hill in the mix and the icy headwind. I chalk that up to keeping my head in the game and not succumbing to the walk monkey.
Notes: This is a low-key "serious" runner's race. No costumes, nobody running 3 and 4 across, few if anybody walking. Overall a very fast field. I felt like I'd be dead last in my age group and was surprised to end up 22/48 at the pace I ran. It's small enough so the path wasn't overly crowded and people seemed to line up properly. Parking was a snap, the swag was good and the price was right. I'd do this one again in a heartbeat.
What was fun for you this weekend? Did you race? Do you enjoy 10-Milers?
All the best to everyone running The Boston Marathon today!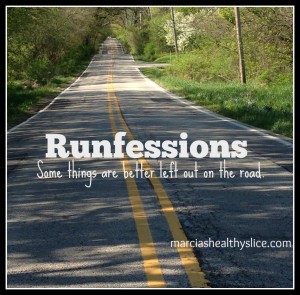 This Friday, and the last Friday of every month, is Runfession Friday! Stop by and linkup you run- gym- and swimfessions. I promise you'll feel better! Join us!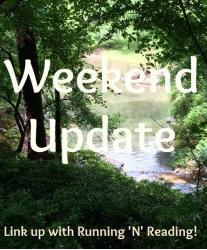 I'm linking up today with Tara's Weekend Update.