At last I ran a race! I hadn't raced since the 3 turkey trots last November so it's been quite a dry spell. This was really more of a fun run. I ran alone in 2013, Thing 1 ran it with me last year and this year Thing 2 wanted to join in the fun. Since I'd been struggling with an upper respiratory infection all week, I was in no condition to race anyway.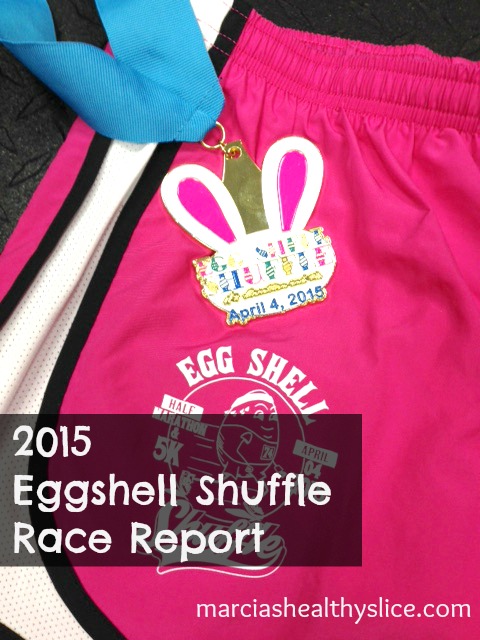 The day dawned clear but cold. 27 degrees and frosty when I got up, 36 and breezy at race time. We got there 15 minutes before packet pickup closed only to learn they had no record of us signing up. What? I searched for the confirmation on my phone and came up empty. So I raced to the car and scraped up $40 a pop for our 3 entry fees. Let the record show, the Caveman wasn't thrilled with spilling $120 on a 5k but the kids were set on it.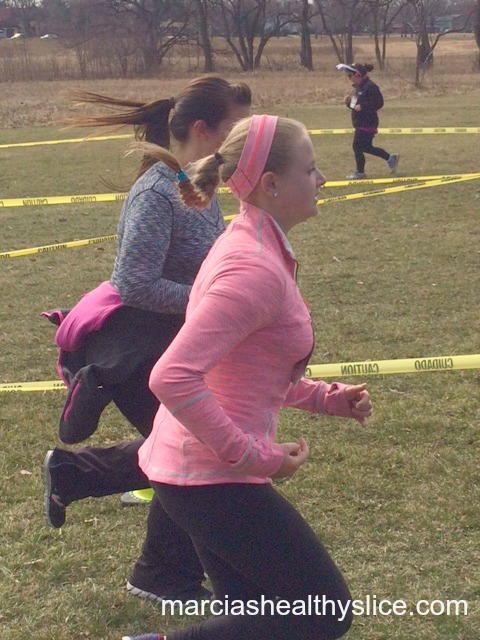 After the last-minute signup rigamaroll, we were off and running. Thing 1 took off while I ran nice and easy with Thing 2, taking walk breaks whenever she wanted. My lungs appreciated the leisurely pace.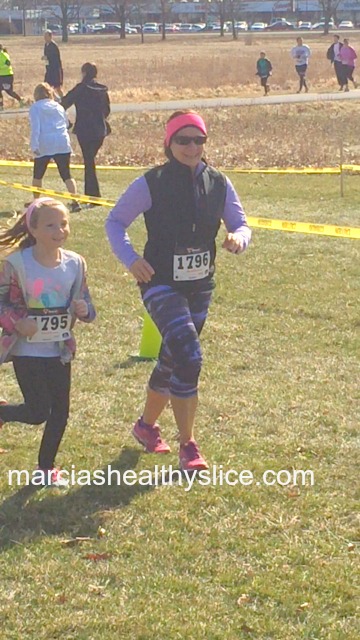 We finished, got our medals, a few snacks and got out of Dodge before the egg hunt. I was grateful the kids didn't want to hang around for it.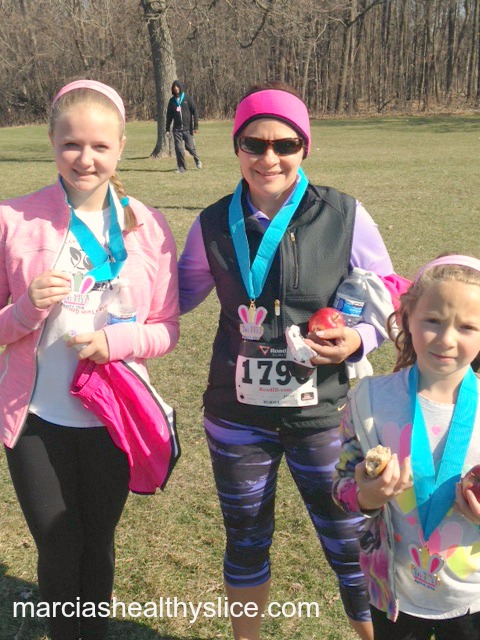 Overall a good but pricey race. But the swag is good, so there's that. Perusing the results the next day, there seems to be no finish time for me. The kids are listed but not I. Glad I wasn't racing, cuz I'd be ticked. From now on, I'll definitely pay more attention to the race confirmation email. What a PIA.
Next up: Cara True Grit 10-Miler.
Did you enjoy the holiday weekend? Did you run? Race? What's the most you've paid for a 5k? Still time to get in on my giveaway.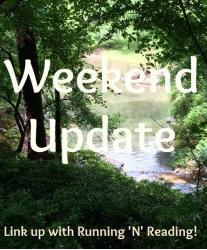 I'm linking up today with Tara's Weekend Update.