By the way I've carried on over on Instagram, Twitter and Facebook, you probably already know I went on a blog "field trip" last week that was all kinds of awesome. I, and some of my fellow Fitfluential Ambassadors, were invited to NOW Foods, in Bloomingdale, IL, for an immersion event. That's code for we went behind the scenes to find out what exactly makes this company so awesome.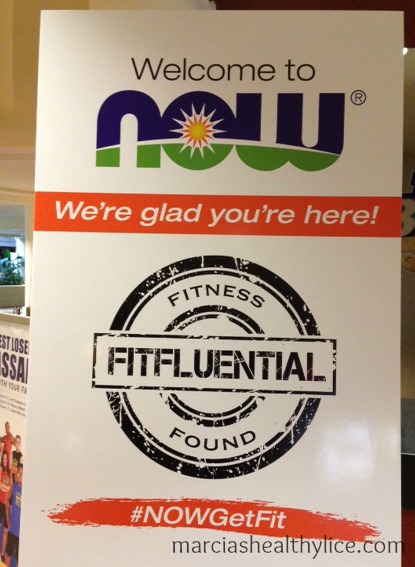 What is NOW Foods, you ask? It's a family-owned nutrition company that was founded in 1968 by Elwood Richard. NOW is a pioneer in the natural products industry and uses only the finest ingredients in everything they make. They have a strict non-GMO assurance process that includes stringent quality standards, documentation and testing.
100% of NOW's food brands are non-GMO.
75% of NOW's supplements are non-GMO assured.
NOW has been my go-to company for sports nutrition for as long as I've been a distance runner….that's 8 years and counting in case you were wondering. I don't talk much about supplements here because that is a personal choice and we should each find what works for us, but NOW is the brand I recommend to my coaching clients. If you can get the nutrients you need through your food, more power to you. Personally, a combo of supplements and eating nutrient-dense foods helps me perform and recover better. Something that has been increasingly important as I make my way through middle age.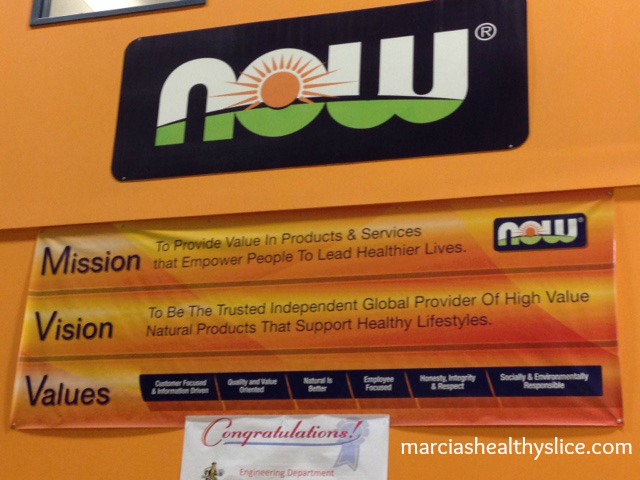 I wish I could take credit for discovering NOW Foods, but I've gotta give that one to the Caveman. As a power lifter, he's all about making the most of his workouts and recovery. He's also a stickler for top quality and purity, and NOW Foods quickly became his go-to brand, since their supplements are non-GMO, free of artificial colors, preservatives and sweeteners.
A quick pantry sweep netted this assortment. We are NOW groupies, obviously.  
What I didn't know is that NOW Foods is much more than a sports nutrition company. In addition to Sports Nutrition and General Wellness products, they have a Personal Care category and a Foods Category. I'll describe those in more detail later.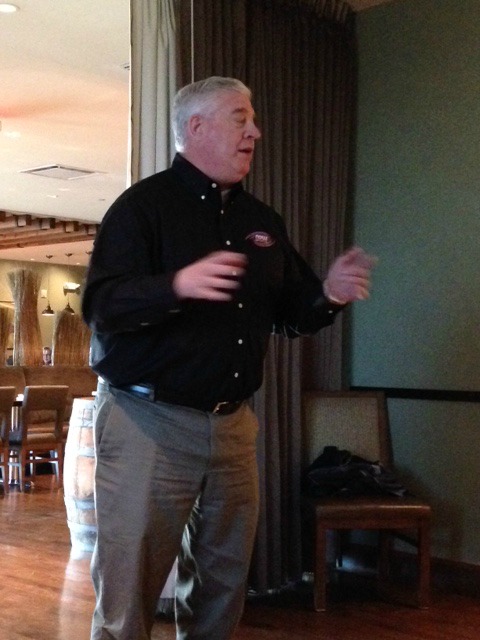 NOW President,  Jim Emme welcomed us and shared the company's history, mission and vision. 
We kicked off the immersion by shuttling from the hotel to a delicious dinner at Glen Prairie in Glen Ellyn, IL. The excellence of the food was eclipsed only by the interesting company history and stories told by NOW Foods executives as they shared the company mission and vision.
To provide value in products and services that empower people to lead healthier lives.
Our group was off to an early start the next day. After a spin and yoga workout, we headed to the NOW Foods Labs, where we enjoyed a fascinating plant tour led by Nutrition Education Manager, Neil Levin.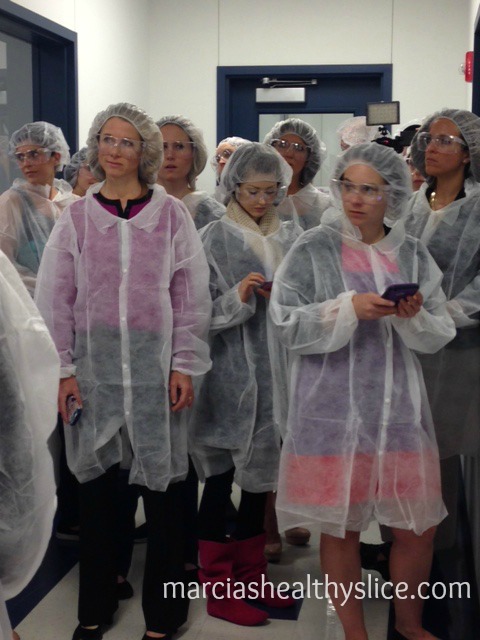 It was then that I witnessed the extraordinary lengths NOW Foods goes to to ensure premium quality and purity of their products. We donned lab coats, hairnets and goggles before being admitted to observe countless labs where raw materials undergo rigorous testing.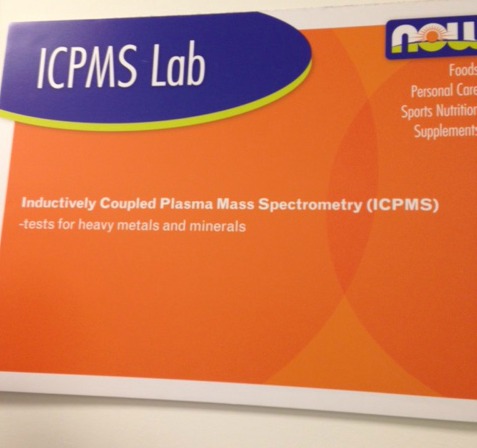 This sign outside one of the labs explains what's going on far better than I can.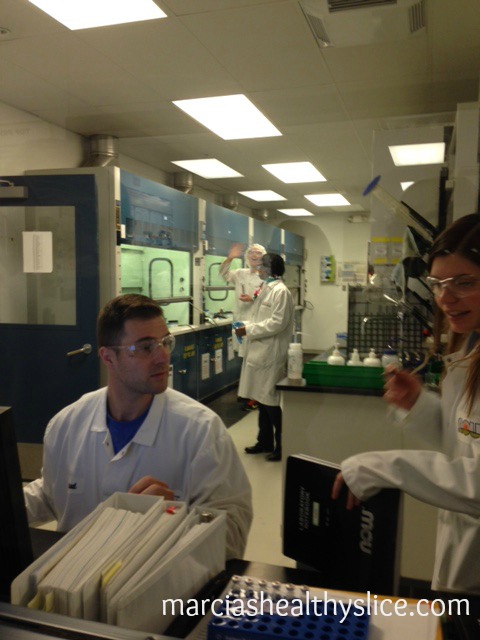 While most other supplement manufacturers outsource much of this testing, NOW Foods has invested millions of dollars to bring all of these functions in house.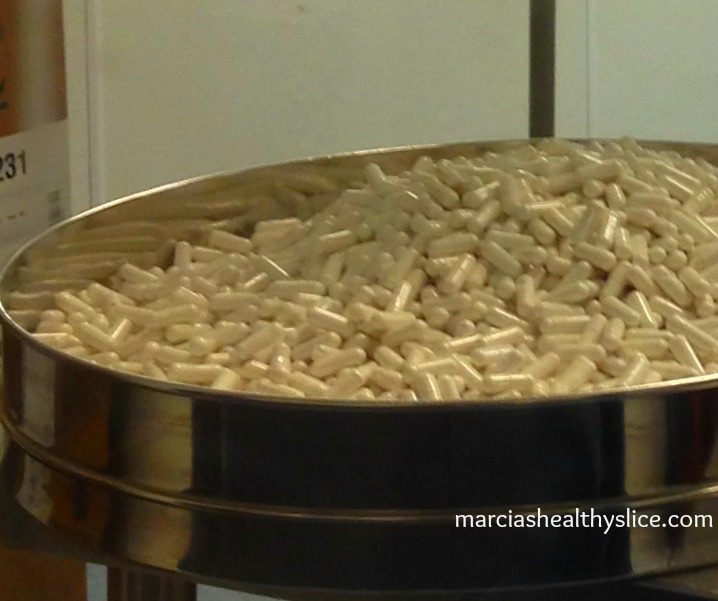 After the rigorous testing is completed, we headed down to the plant where NOW products are manufactured.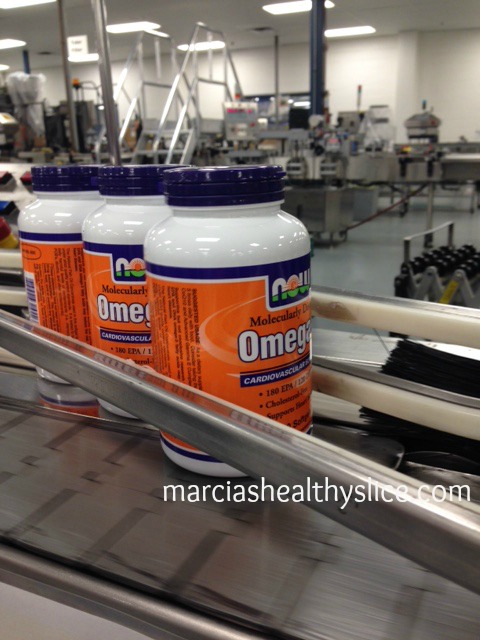 Here's some of my beloved Omega-3's now!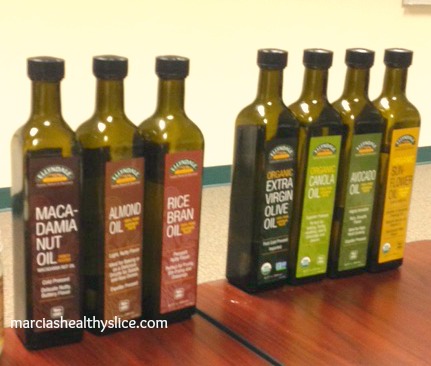 Did you know olive oil isn't the best for high-heat cooking? Try avocado oil instead.
After the plant tour, we moved on to the corporate offices for an oil tasting (part of NOW's gourmet Ellyndale line), enjoyed a green smoothie followed by lunch and a presentation on Wellness by Dr. Wendy Bazilian.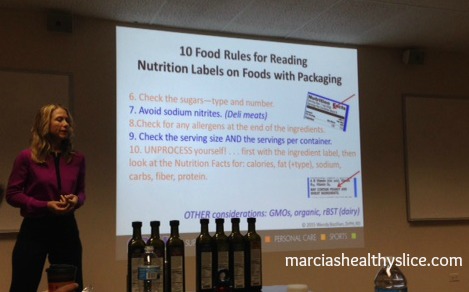 After lunch, it was time to head to the NOW Foods Innovation Kitchen where we teamed up and baked cookies using healthy NOW ingredients.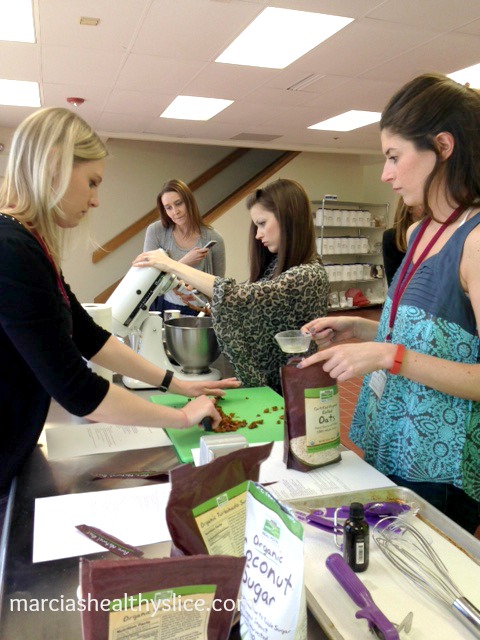 I had to keep reminding myself to slow down as this was not Cupcake Wars.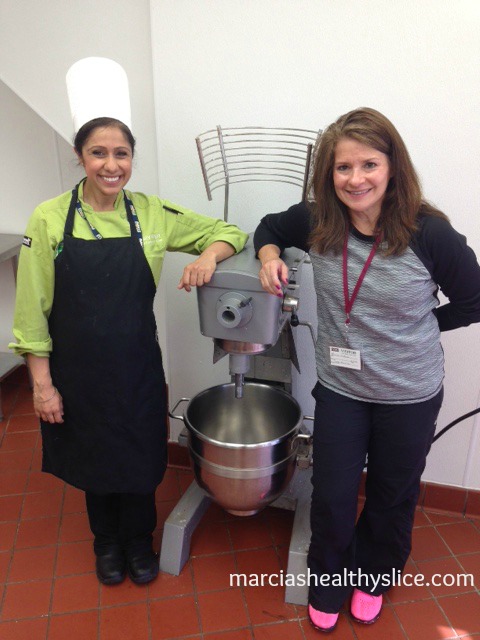 Chef Suzy Singh heads up the Innovation Kitchen and let me tell you she is a star!
I MUST share the cookie recipe our team baked because they are nothing short of amazing. Other great recipes are available on the NOW Foods website.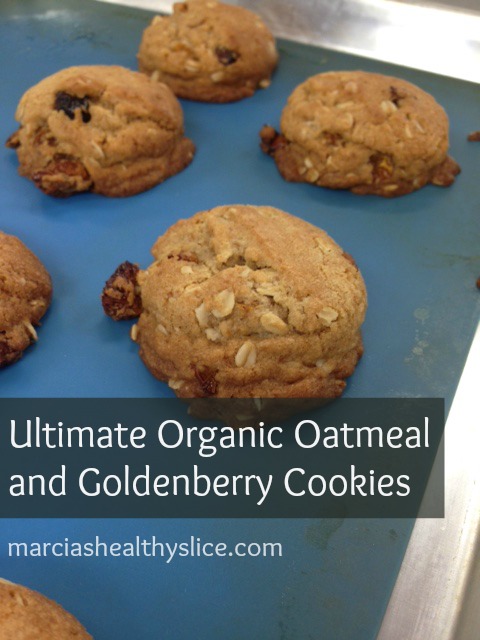 | | | |
| --- | --- | --- |
| Ultimate Organic Oatmeal and Goldenberry Cookies | | Print |
Prep time:
Cook time:
Total time:
Ingredients
1C NOW Organic Virgin Coconut Oil
1C NOW Real Food Organic Turbinado Sugar
1C NOW Real Food Organic Coconut Sugar
2 Large Organic Eggs
2t Ellyndale Organic Vanilla Extract
1C NOW Real Food Goldenberries, chopped
2C Organic All Purpose Flour
1C NOW Real Food Organic Rolled Oats
1t Baking Soda
1t Baking Powder
1t Sea Salt
Instructions
Preheat oven to 350F.
In a mixing bowl, combine coconut oil, turbinado sugar and coconut sugar until the mixture is fluffy.
Add 2 large eggs and vanilla extract and mix until you have an even consistency.
Fold in all dry ingredients, including goldenberries and oats until you have a homogenous mixture.
Form ½" balls on a cookie sheet lined with parchment paper.
Bake 10-15 minutes.
Let the cookies cool for 10 minutes before serving.
It was an amazing couple of days to be sure. While I'd been a fan of NOW Foods before, the lengths they go to test each and every product and every single ingredient that goes into them impressed me even more. In an industry that is often under fire because it is not regulated by the FDA, NOW Foods is doing an impressive job of demanding and maintaining the highest standards of purity and quality, all at a reasonable price. Find NOW products online and at Whole Foods, GNC, Fruitful Yield and other health food stores. Use this store locator to find a store near you.
Join us on Tuesday, May 12 at 9pm EST for the #NOWgetfit Twitter Party!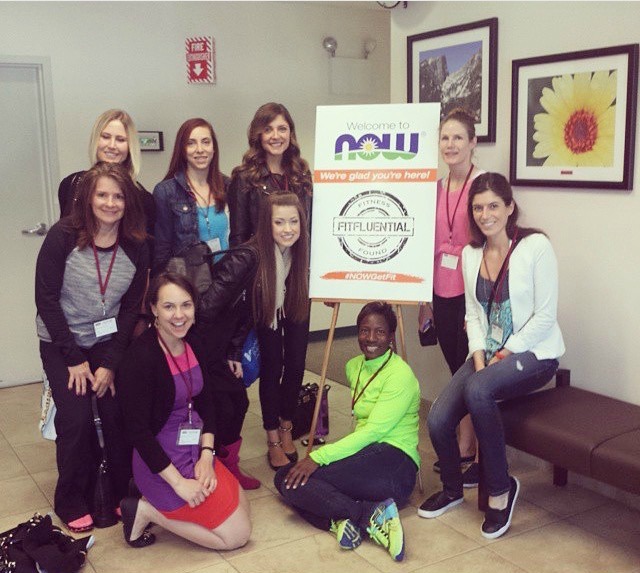 So, let's get to the giveaway. One very lucky reader will win a motherlode of NOW Foods products. Pay attention: The next three pictures will show you ALL of your prize. You may want to sit down.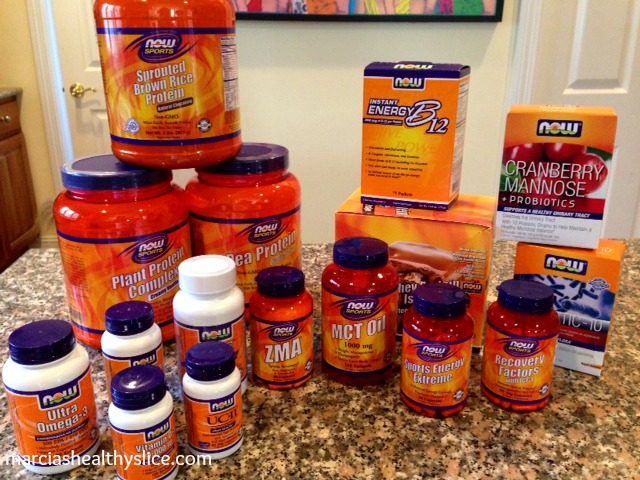 First, an assortment from the Sports Nutrition Line. This includes 3 different kinds of plant-based protein, probiotics, recovery supplements and so much more.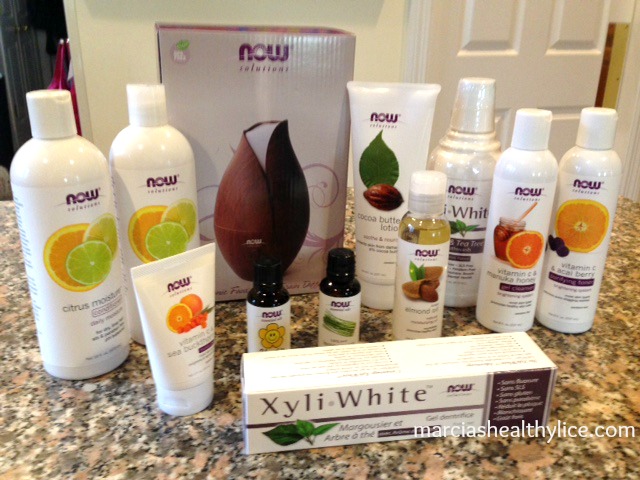 Next, this assortment from the Personal Care Line. I've already tried the shampoo, conditioner, face cleanser, toner, toothpaste and body lotion and they all rock not to mention smell amazing! Such great peace of mind knowing I'm not putting things on my skin that are going to mess with my hormones.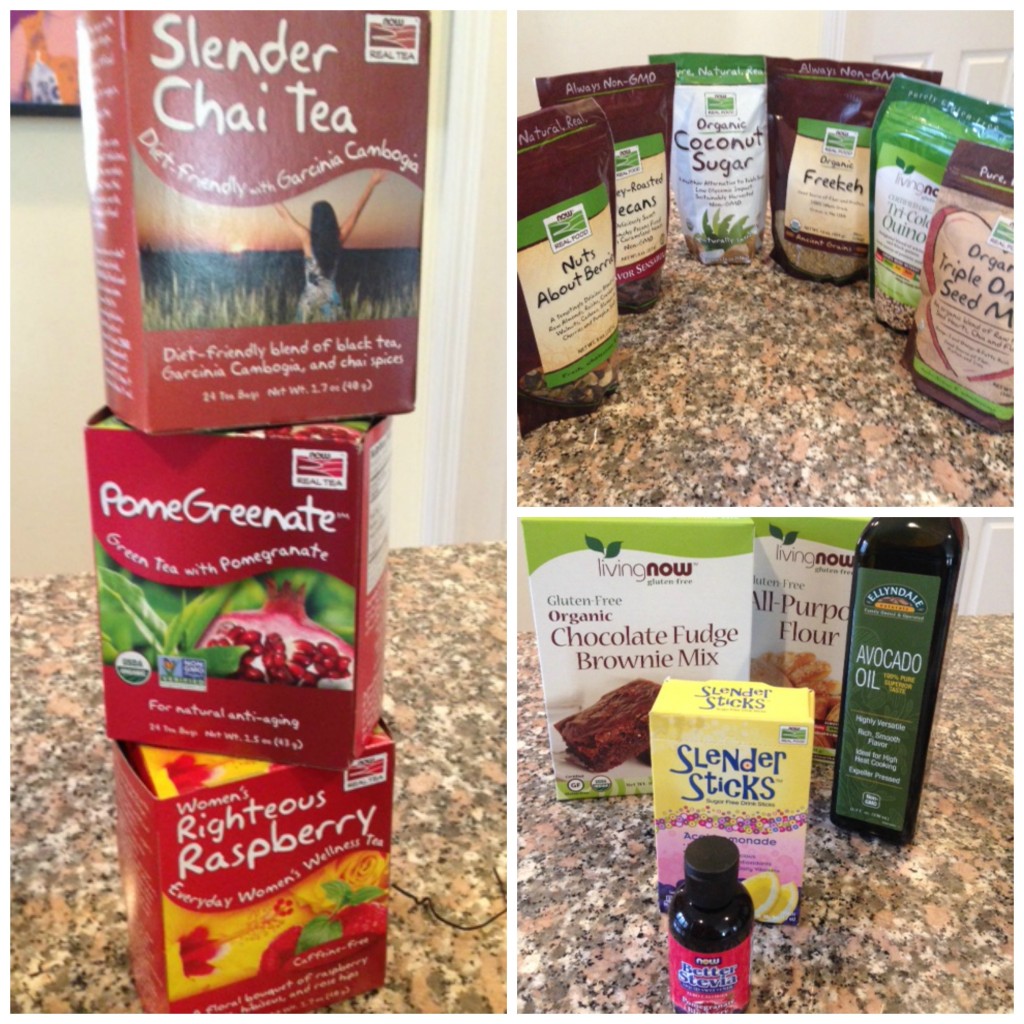 And finally, this assortment from the Specialty Foods line. Kids these products are stars. Seriously. I've already sampled the Honey-Roasted Pecans, Avocado Oil and the Better Stevia. I cannot wait to get into the rest.
a Rafflecopter giveaway
This post is sponsored by FitFluential on behalf of NOW Foods.