In case you missed it over the weekend, I AM A TRIATHLETE! It was a wild day with some horrendous weather but that's nothing new to me, right? I can't wait to tell you all about it but while I'm putting the race report together, I'm also sipping this for recovery: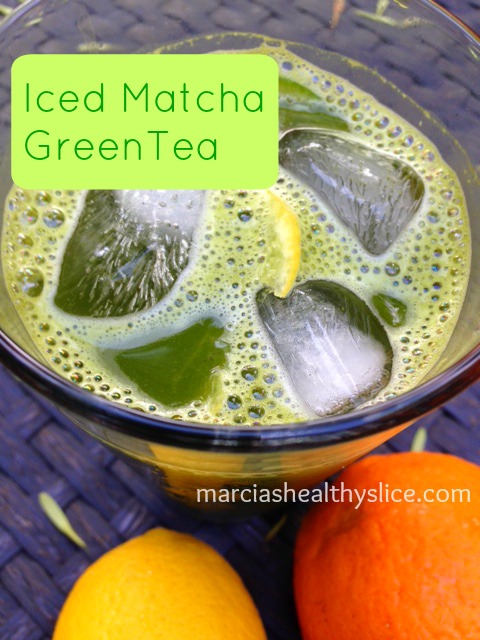 I've wanted to try matcha for ages but could never find it. Then Kiss Me Organics invited me to try theirs. Yes please!
What is matcha? It's Japanese green tea powder. This one from Kiss Me Organics is organic (duh), non-GMO, vegan and kosher.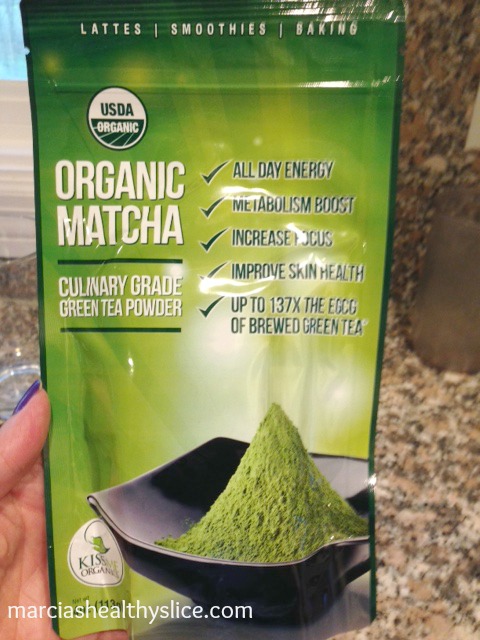 Since I've been training hard for my triathlon, I've paid special attention to recovery. Matcha is an excellent immune booster.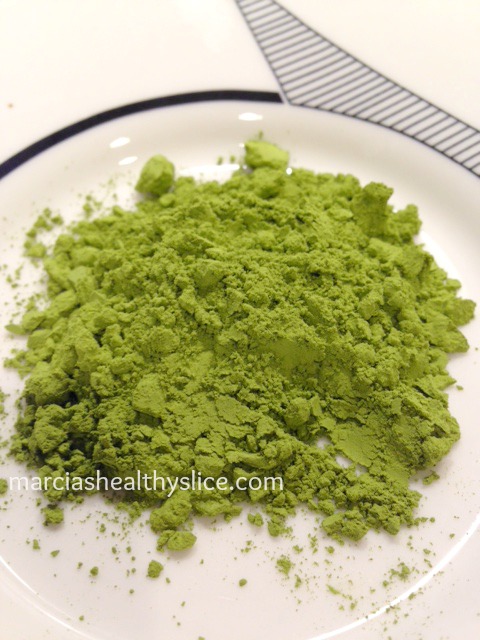 Since summer weather rolled in here with a vengeance over the weekend, I've been enjoying matcha in iced tea form. I make my iced tea with plenty of citrus and a little bit of ginger for its anti-inflammatory properties.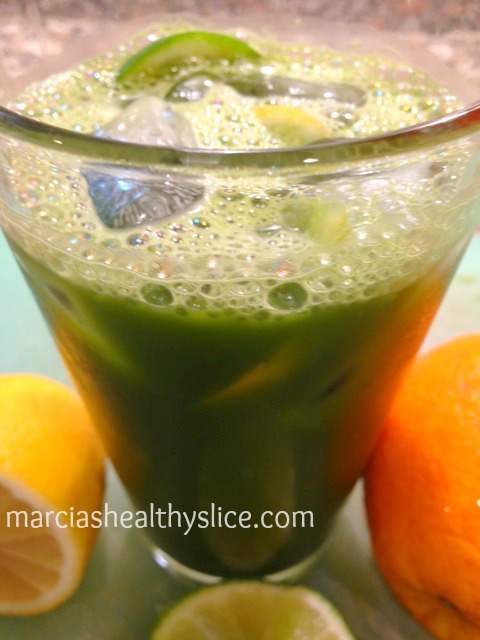 It's quite refreshing and a great way to stay hydrated. Did you know matcha is energizing? Yep– and it increases focus as well. I'll take it!
| | | |
| --- | --- | --- |
| Iced Matcha Green Tea | | Print |
Ingredients
18-20 oz. cold water with plenty of ice
2t Kiss Me Organics Matcha Green Tea powder
Wedges of fresh lemon, lime and/or orange
A few slices of fresh ginger (optional)
Stevia or honey to sweeten if desired
Instructions
Combine all ingredients in a martini shaker or shaker cup, blend and enjoy.
What's your favorite summer drink? Is it steamy where you are?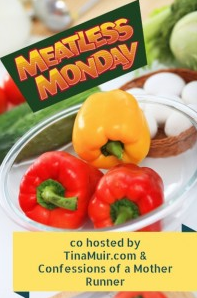 I'm linking up with Deb and Tina for Meatless Monday.
SNIPPET_HTML_V2.TXT