This was the hottest, most humid weekend of the year so far. I had a 20-miler on tap. Go. Me.
Total miles run: 31
Swim: 3 miles
Monday: Yoga, strength and core
Tuesday: 6 miles on mill speedwork 1600m, 3200m, 2x800m, swim 800m
Wednesday: Yoga and swim 800m
Thursday: 5 miles and swim 800m
Friday: Swim 800m
Saturday Run 20 miles and swim 800m
Sunday: Strength, core and swim 800m
A week of single parenting came to an end when the Caveman returned from California. Thing 1 headed out for a lakehouse weekend with her friends. She's just starting high school and I can already feel her slipping away…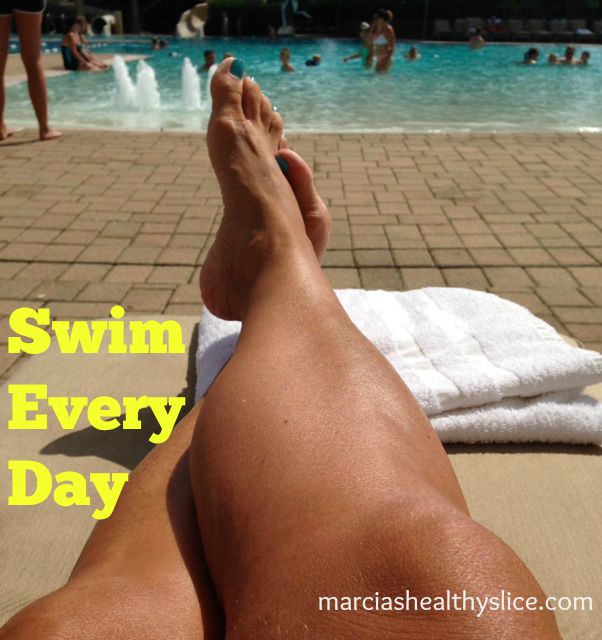 Thing 2 and I had plenty of quality time at the pool. I've been swimming. Every. Damn. Day. I still can't say I enjoy swimming or find it the least bit relaxing…I fall out of my breathing rhythm easily and bilateral breathing is coming along but not second nature. But here's the secret especially for an "older" athlete: swimming is very VERY kind to your body. I can run 20 and then jump in the pool and feel zero fatigue. I swear it helps with muscle recovery too. It's a weapon in the aging arsenal I am glad I have. That's why I'm sticking with it.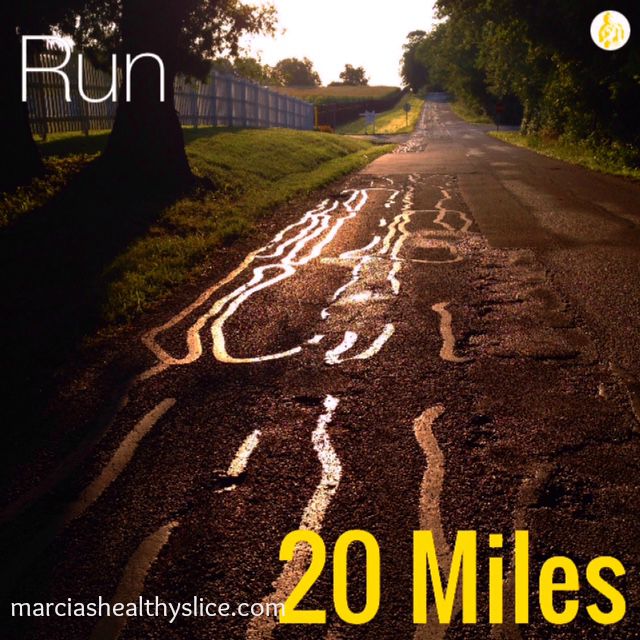 So yeah that 20 miler. I contemplated doing half of it on the mill. I entertained postponing it, but that would mean running additional miles before or after Fort2Base this weekend, which I would hate. I knew I should hit the shady trails. But I didn't. I did freeze my fuel though. And I got out at 6am. That's the crack of dawn here now.
I got off to an uneasy start. I felt like my skirt was riding up in back. Then I was sure it was on backwards. Then I worried about phantom chafing issues. My fuel belt fell completely off not once but twice, covering my bottles in dirt. I blame my mysteriously expanding gut for that. Eff you peri-menopause.
I took it nice and easy, playing close attention to effort vs pace. This was not a day to worry in the least about pace. Any forward movement was acceptable. The first 8 or so were ok. After that I grew progressively miserable. I succumbed to walk intervals. My fuel belt was running dry. The ice long gone. I looped home at the 12 mile mark. Hot, thirsty, desperate. Thinking about the mill in a nice cool pain cave. But, after lying flat on the floor for a minute, I reloaded my fuel belt one last time and headed out to finish. It was labored and heinous and waaay too hot. But 20 miles were mine. Ugly but done.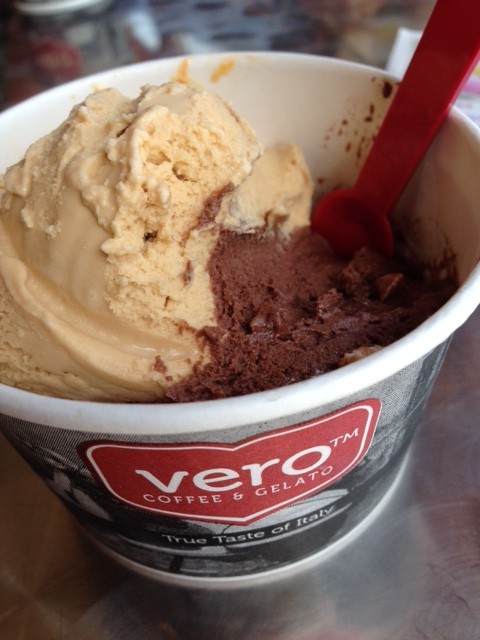 Gelato is appropriate recovery food, right? Could not resist salted caramel with Chicago Pothole. Ha!
This week is all about back to school. Sigh. Oh and finding an elusive protractor for Thing 2. After 3 stores, I'm still coming up dry. WTH? Of course the heat and humidity continue to rage.
What was fun for you this weekend? Did you run long?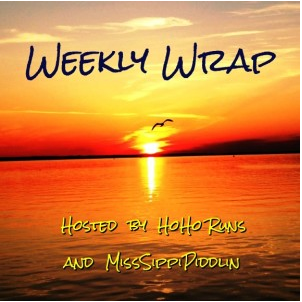 I'm linking up with Holly and Tricia for Weekly Wrap-Up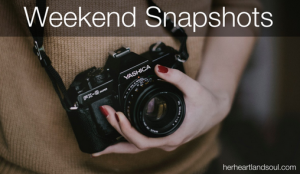 …and with Erin for Weekend Snapshots.