May is a beautiful month: Spring flowers, more daylight, Mother's Day, and maybe best of all, summer's right around the corner. But if you're anything like me, May is also the month when it all starts hitting the fan. End of the school year, end of the sports season, birthdays, showers, weddings, you name it, it's happening. What I need  most is some downtime to catch my breath and let go of stress. But how do you do that when there's so much on your plate?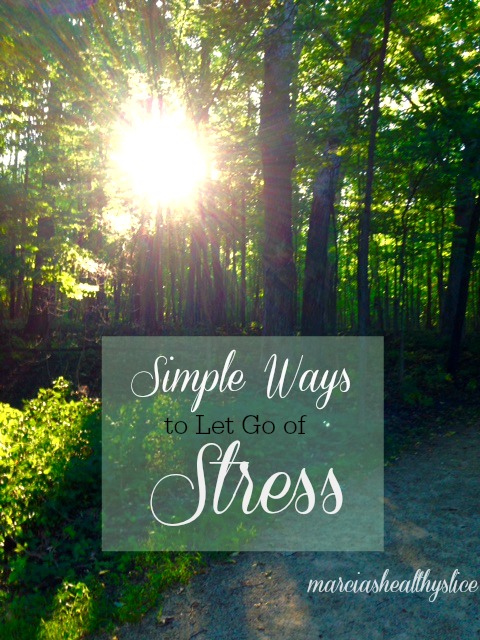 Don't over commit. Easier said than done. No is not a 4-letter word. I'm better at saying no that I used to be.
Ask for help. Another tough one. For me at least.
Schedule in downtime. Even if it's just a few minutes after you wake up, take time to breathe, be grateful and set intentions for the day.
Eat well and hydrate. Aim for whole, unprocessed foods and plenty of leafy greens. Eat the rainbow.
Get enough sleep. Burning the midnight oil to get stuff done is not the answer.
Get outdoors. Fresh air works wonders on the body, mind and spirit.
Move. We all know how great exercise makes us feel. It's making time for it that's not easy sometimes.
Rock some aromatherapy. Studies have shown that certain aromas have direct and indirect psychological affects on our mood, memory, creativity and emotions. For example peppermint enhances memory and increases alertness while lavender has calming properties.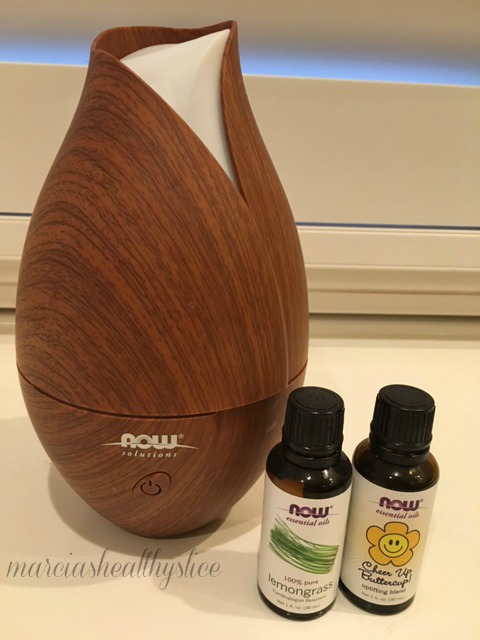 I received this ultrasonic diffuser about a year ago when I visited NOW Foods and I still enjoy it almost daily. Depending on my mood I diffuse a mixture of different essential oils according to various "recipes" that NOW has designed.  NOW's essential oils are highly concentrated botanical extracts that are grown free of pesticides, synthetic fertilizer and herbicidal residues. Check out the recipes from NOW for relaxation, meditation, mental focus and more.
WIN IT!
One lucky reader will win a NOW Ultrasonic Diffuser and their choice of 3 essential oils.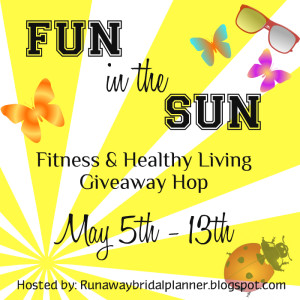 This giveaway is part of the Fun in the Sun Giveaway Hop. Be sure to check out the other great giveaways as well!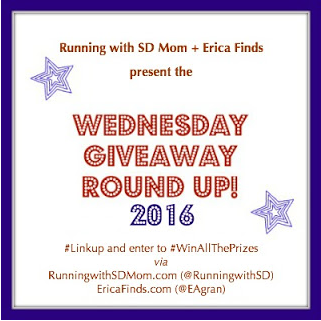 I'm also joining Smitha and Erica for the Giveaway Roundup.