One of the many fun parts about running is getting to test out new stuff. Today I've got a couple of things that I've recently put through their paces in the "test lab".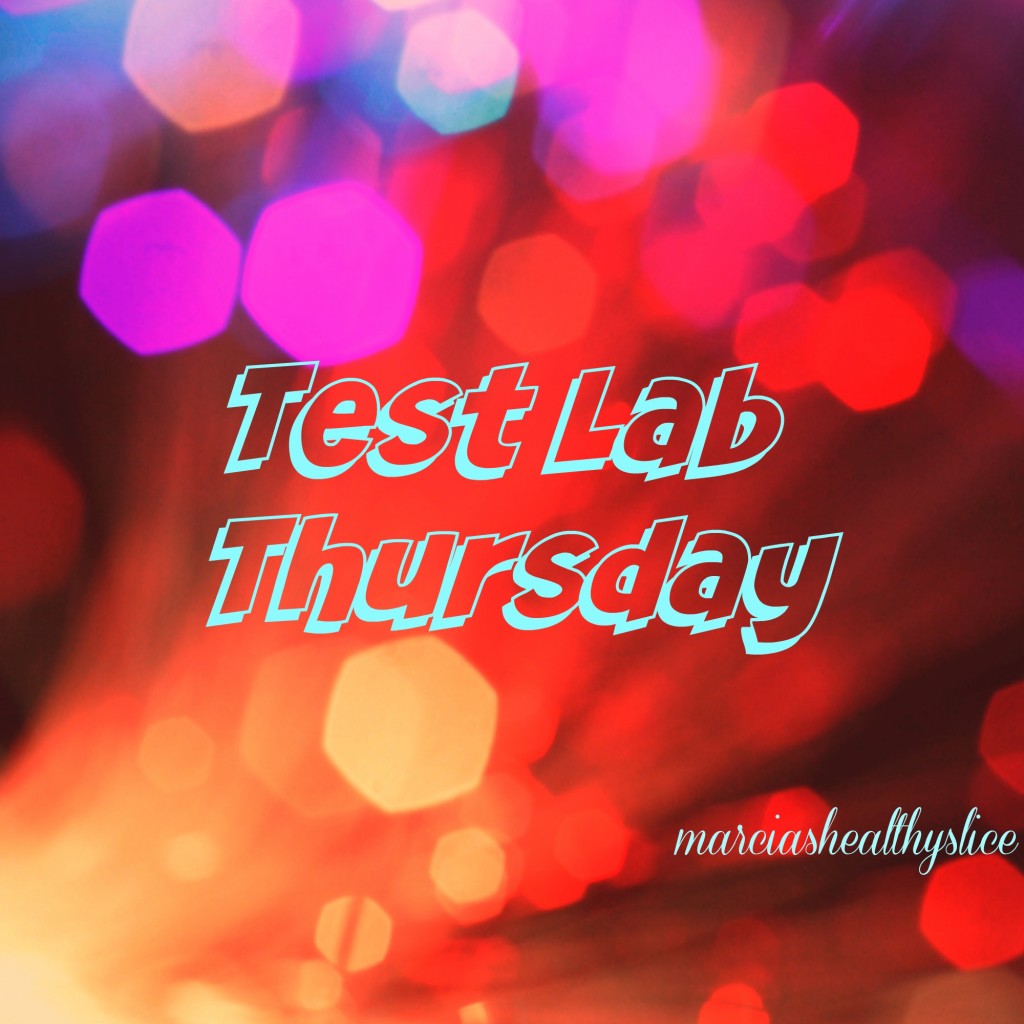 First Up
CozyPhones Headband Headphones. Ever since I lost my Yurbuds at RnR Vegas last year, my tolerance for earbuds has worn thin. This lycra headband has acoustic headphones built right in so there's nothing to jam into your ear. And of you're a sweaty Betty, there's nothing to slip out of your ears either. The headband simply fits around your head snugly with the speakers over your ears. It's designed for sports, sleep, relaxation, and meditation.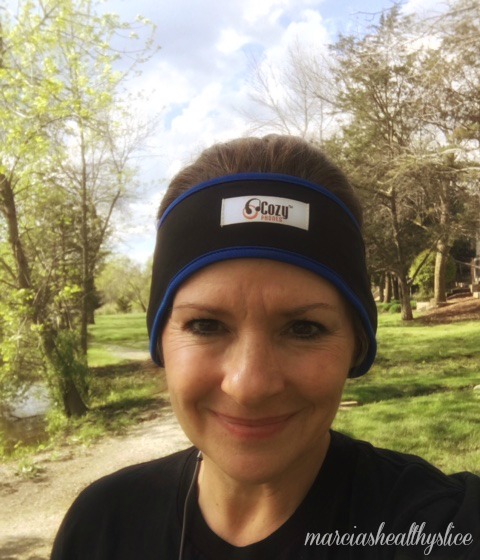 Of course I had to try it out on a run. Since our weather has been all over the place this spring there has been plenty of cool days when the headband was perfect. A single braided cord connects from the back of the headband down to your phone or music source. I found it to be much less intrusive than my usual earbud cords.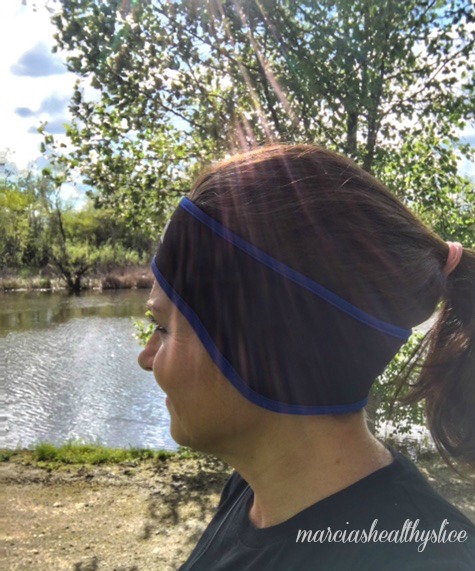 The speakers are flat and very lightweight. They can be removed for washing. This headband makes a great gift for runners and non-runners alike. There are also really cute styles available for kids. Right now they're on sale for $19.99. Purchase them here.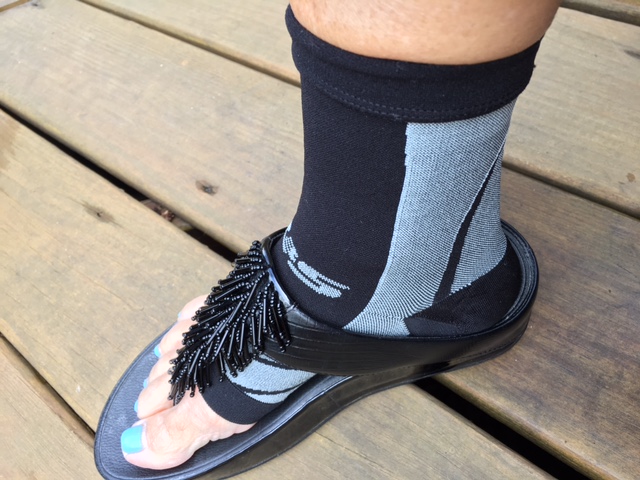 I'm so fancy
SLS3 Compression Foot Sleeve. I told you about my mysterious peroneal tendon (just above the outside ankle) issue. Although there was no obvious "event" when I remember straining it, I suspect running on uneven trails rutted from freeze/thaw had something to do with it. I've been wearing this compression foot sleeve from SLS3. Designed by medical professionals, it provides targeted compression to the foot and ankle which stimulates blood flow and speeds up the healing process. It can be worn all the time, through the day and night, even during sports activity. I am finding it quite comfortable and I enjoy the added support.
Buy it on Amazon and use discount code 23GWCHFZ to save an additional $4.90. Use BLOG40 to save 40% off the entire SLS3 website.
What new running gear or accessories have you tried lately?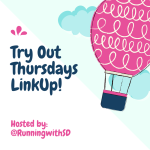 I'm linking up with Smitha for Try Out Thursday. Join us!