You guys! It was such a fun and full week! I am just back from a Chicago Marathon spectating whirlwind and I can't wait to tell you all about it, but first the week in workouts as I train toward the Indy Monumental Marathon. Spoiler alert: Except for the 20 miler my workouts kind of sucked:
Monday: Rest
Tuesday: Taco Tuesday Blog Field Trip
Wednesday: Run 5 Miles w/Hill repeats
Thursday: Run crappy 4 Miles
Friday: Rest
Saturday: Run 20 Miles
Sunday: Spectated Chi Marathon #likeaboss
Summer returned to Chicago last week, with more rain and, just in time, a cold front. The one I ordered directly from Mom Nature for my friends (that's everyone) running the Chicago Marathon. I ran two ridiculously hot Chicago Marathons ('07 and 10), that doesn't mean everybody else has to.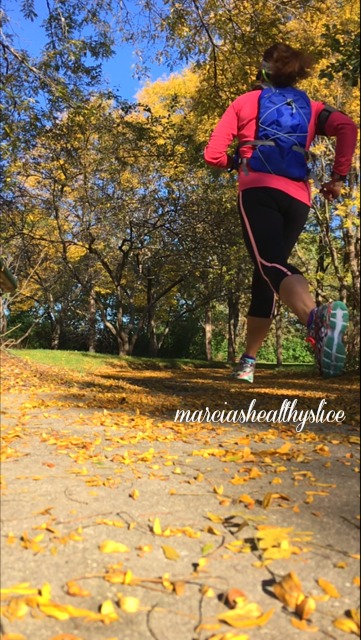 It was time to close down the garden, so I did. It was kind of sad to pull up all the pumpkin and squash vines. It was a very good year. It was also time to throw down a 20 miler. In a perfect world, I'd have already done a few of these. This is not a perfect world. Since Mom Nature has been on my side lately, she gave me perfect weather to bust out 20. The day dawned 42 and clear. Barely a whisper of breeze. The 40's are my running sweet spot. I felt pretty great until 15 or so. 15-18 were a bit of a mess then I got a 3rd wind at 18. Done and done!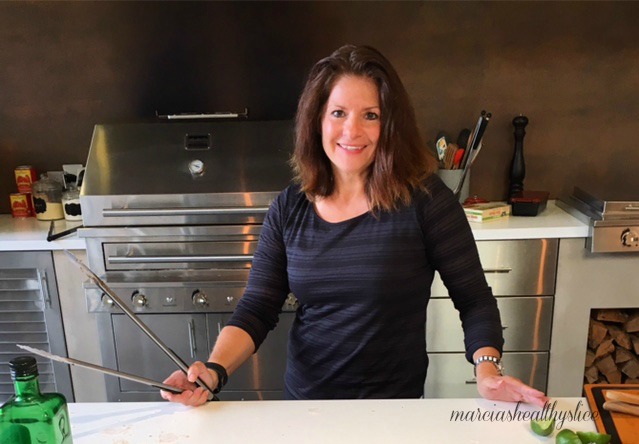 I was invited to celebrate National Taco Day with Kalamazoo Outdoor Gourmet and make some taco deliciousness on their amazing K750 grill. Seriously I've experienced nothing like it. It's more a work of art than it is a conventional grill. They call it the Rolls Royce of grills. That is no exaggeration. I need one of these for my patio. Need.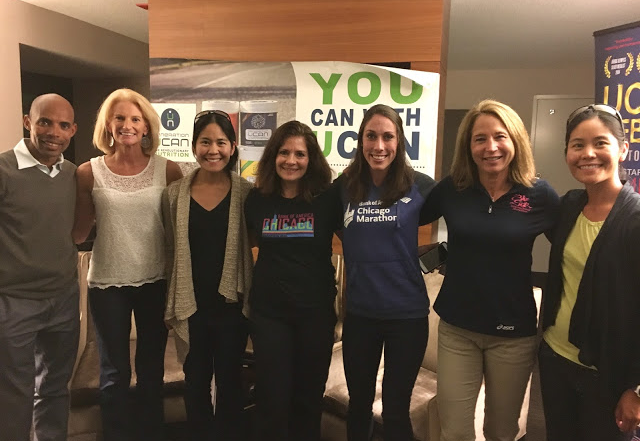 Friday I headed to the Chicago Marathon expo where I met up with Wendy, Sharon, Sherry and Holly. I'd been invited by Generation UCAN to a Facebook Live interview with the iconic Meb and elite marathoner Sara Crouch who are both UCAN athletes. This experience was so amazing, I'll tell you more about it tomorrow after I've had a chance to process all of it. I'll also have a play-by-play of the highlights from the Chicago Marathon blogger press box.  It was a magical day. So much awesomeness! Congrats to all!
How was your weekend? Did you race? Spectate? Fave tacos?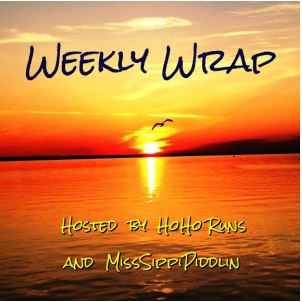 I'm linking up with Tricia and Holly for the Weekly Wrap…
…and with Ilka and Angela for the Sunday Fitness and Food Linkup. Join us!