Before I get to the rest of this week's goodness, here's how my "off-season" workouts went:
Monday: Rest
Tuesday: Run 5ish miles
Wednesday: Strength/core
Thursday: Run 3 miles + Yoga
Friday: Run 6 miles (wanted 8 but caught in downpour)
Saturday: Rest
Sunday: 20 min stepmill + Crossfit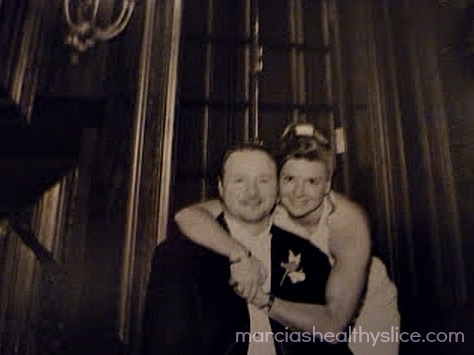 On 11/14 the Caveman and I celebrated our 18th wedding anniversary. We enjoyed a celebratory dinner at House 406.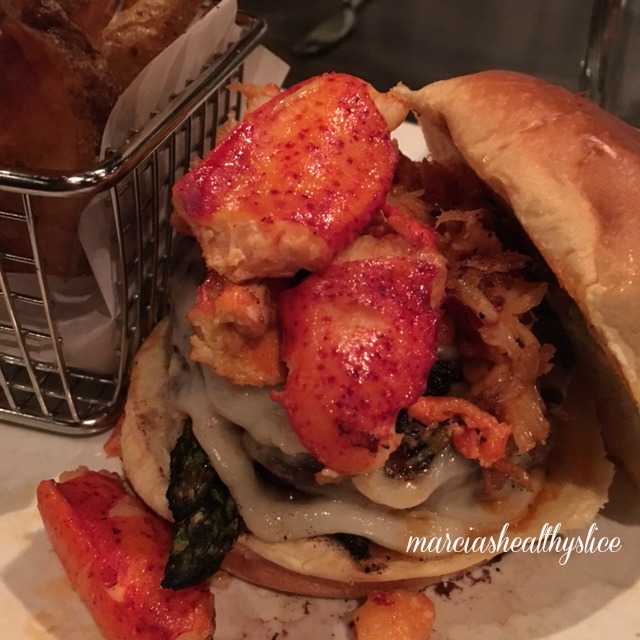 While this surf and turf burger w/lobster and grilled asparagus was delicious, a seemingly simple salad stole the show. Mixed greens, roasted beets, burrata cheese, fresh citrus slices, pistachio vinaigrette….trust me it was amazing. In my ecstasy I neglected to take a pic.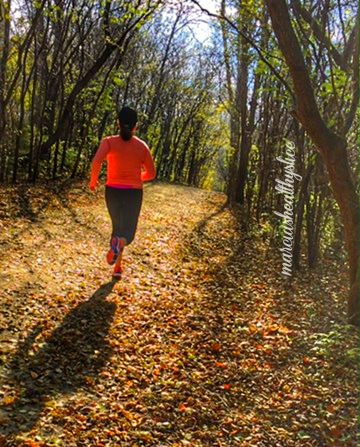 Our gorgeous fall weather finally took an inevitable turn and became more winter-like.  I shuffled my run schedule to avoid the weekend's wind and freezing temps and hit up a Crossfit session instead. While I neglected to take pics (again, did it really happen??) I'm happy to report that I am now a proud member of the giant tire flipper club. Boom!
We'll be celebrating Thanksgiving with the in-laws this year, followed by a family picture the next day. Wish me luck. I'll be reviewing previous posts about Managing Holiday Stress and Handling Holiday Drama for sure.
Congrats to Janelle and Kim on their marathons this weekend! What are your Thanksgiving plans? Who's turkey trotting?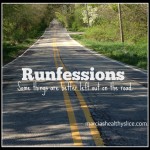 This Friday and the last Friday of every month is the Runfession Friday linkup. Stop by for a special Black Friday edition! The linkup stays open for a week so feel free to join us late if you get carried away with your shopping.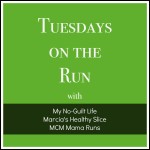 This week's Tuesdays on the Run linkup topic is Holiday deals and discounts! Stop by and share yours!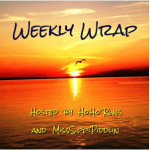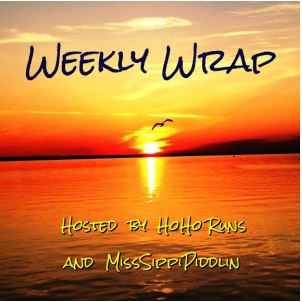 I'm linking up with Tricia and Holly for the Weekly Wrap…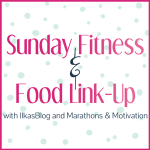 …and with Ilka and Angela for the Sunday Fitness and Food Linkup. Join us!