The Caveman and I have many things in common. One of them is our love of chocolate chip cookies. If I could choose just one treat to enjoy for the rest of my life, a good ole chocolate chip cookie would be my pick. I don't bake them very often since most recipes are not the healthiest, but that may change.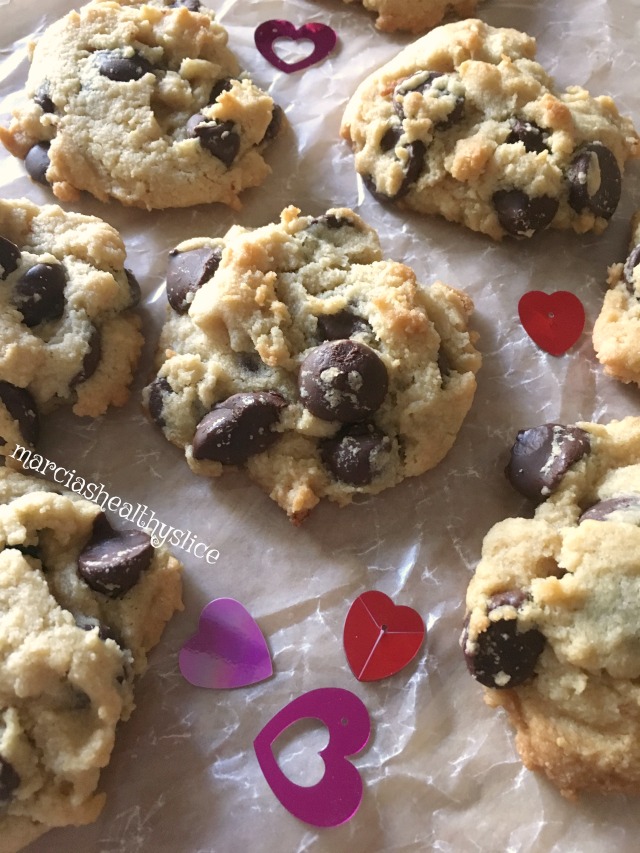 When I saw a recipe for Paleo Cookies in a recent issue of fitness magazine, I was intrigued. The Caveman didn't get his nickname for no reason, after all. He adheres to a pretty strict Paleo diet. Very conveniently I happened to have everything I needed already in the pantry. I made a few adaptations to the original recipe to make it a little tastier and even more nutrient packed. I have to say the end result is a keeper, just like the Caveman. They're chewy and moist with plenty of chocolaty goodness. The almond flour gives them a protein boost you wouldn't find in a cookie made with refined wheat flour. Coconut Infusions natural butter-flavor coconut oil from Ellyndale Organics is one of my favorite products ever. I've raved about it before and use it in a variety of healthy recipes including my Mexican Hot Chocolate Protein Bites. It's a total star again in these cookies.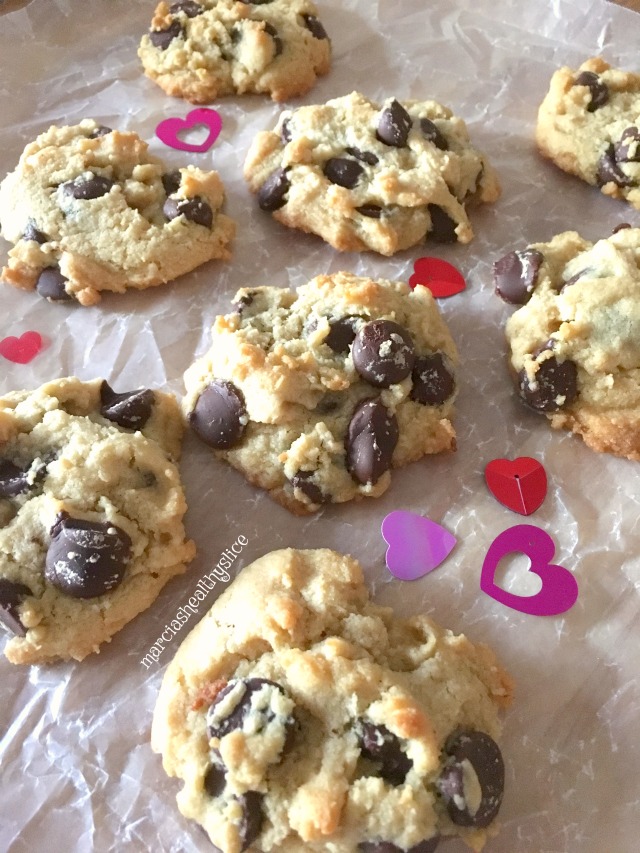 Paleo Chocolate Chip Cookies
| | | |
| --- | --- | --- |
| Paleo Chocolate Chip Cookies | | Print |
Prep time:
Cook time:
Total time:
Ingredients
2-1/2C Almond Flour
½t Sea Salt
½t Baking Soda
1T NOW Foods Triple Omega Seed Mix
½C Ellyndale Coconut Infusions Organic Butter-Flavor Coconut Oil
½C Maple Syrup
2t Vanilla Extract
1C Chocolate Chips (I used bittersweet)
Instructions
Combine first 4 ingredients.
In separate bowl, combine coconut oil, maple syrup and vanilla extract.
Combine wet and dry ingredients, mix well.
Stir in chocolate chips.
Refrigerate dough at least one hour
Line baking sheet with parchment paper and place dough in approx. 1 Tablespoon-sized scoops.
Bake for 10 minutes at 350F
Cool on rack
They're super simple to make. The ingredients went together so easily there was no need to even fire up my mixer. I think refrigerating the dough helps them keep their fabulously lumpy texture.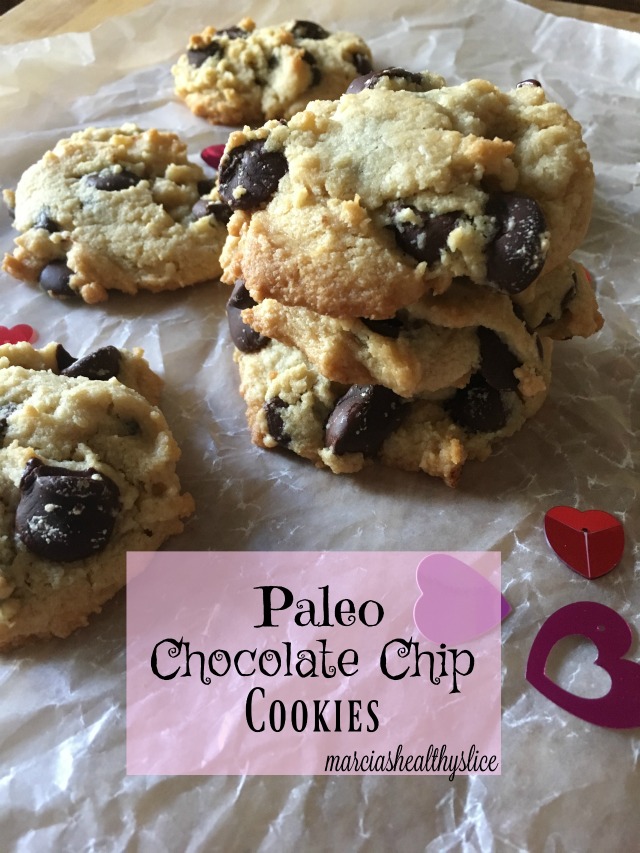 Keep in mind, just because these cookies are more nutritious than ordinary chocolate chips, they're still treats with calories that add up so try your best not to eat them with wild abandon. Ok that last sentence may be for me.
What's your all-time fave treat? How will you celebrate Valentine's Day? What do you and your significant other have in common?
I'm joining Deb and Sarah, Rachel and AnnMarie for  Meatless Monday and Ilka and Angela for the Fitness and Food Linkup.