February's a shorty short month so is it any surprise it's speeding by? Since we had May-calibur weather for a good chunk of the month, personally I'd be ok if February lingered awhile. Nevertheless, here we are, the final Friday of the month only means one thing: Runfession time! Let's get to it: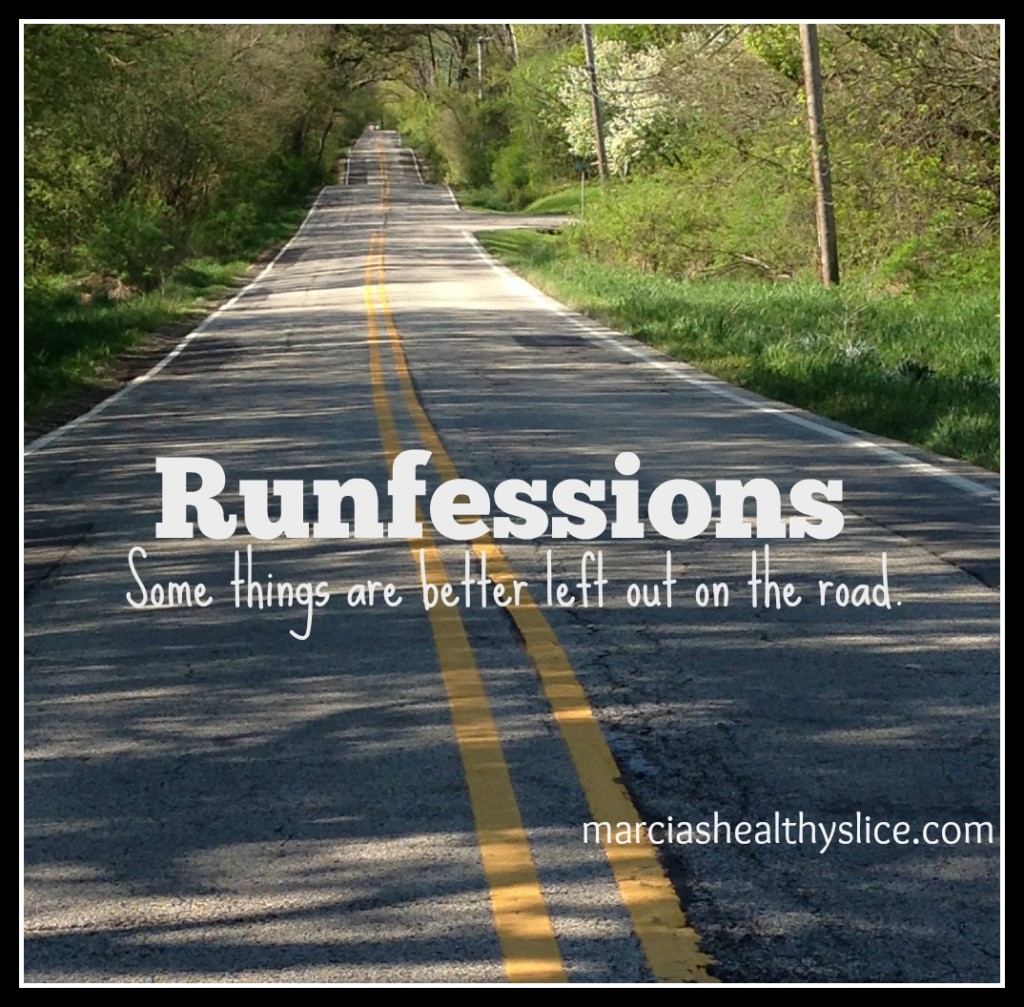 I runfess I am entertained by odd gym denizens. When I do Run-Swim bricks, I typically run on a treadmill at the gym to increase the likelihood I'll actually get in the pool. So far that plan has been effective. Last week I was grinding away on the mill when someone hopped on the one next to me. I didn't pay much attention when they did odd stretching exercises on the belt before starting it. Once she started running (I figured it was a lady since I detected a slender build and long hair in my peripheral vision) I felt her glance over, then look at her monitor and increase her mill speed. After a minute or so she threw a towel over the display, but she continued to glance over, peek under her towel, exhale deeply and increase her speed. This became an every-minute thing. Geez.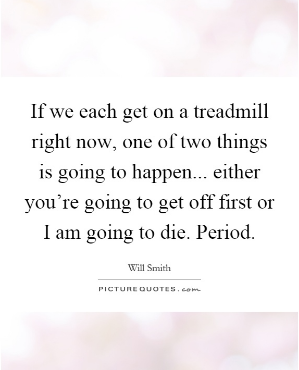 I could hear her struggling even over my music. Then she grabbed the side rails, locking her elbows while circling her legs in a running motion entirely in the air. Only her toes barely tapping the belt sometimes. Seriously? I looked around. Was I part of a SNL skit? It grew increasingly difficult to keep a straight face. Then she stopped and straddled the speeding belt and did a forward fold. It was then that I looked over long enough to realize that she wasn't a "she" at all. It was a man, complete with a man bun gone wild. Apparently a very competitive one. Approaching cardiac arrest.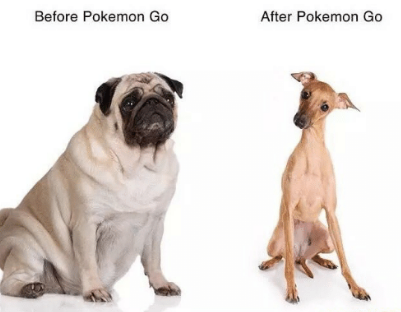 I runfess I was probably the last adult on Earth still playing Pokemon, and I felt so triumphant when I finally brought myself to quit. Now gen2 is out, along with 80 new Pokemon. And I'm back. Playing…a little.
I runfess I've got food on the brain. The other day my spin instructor put us through the usual agony. But she kept mentioning there'd be ciabatta at the end. What's up with ciabatta? So I started thinking about it. Crusty….chewy….delicious….and finally we got to the final portion of the workout….and it was TABATA! So disappointing.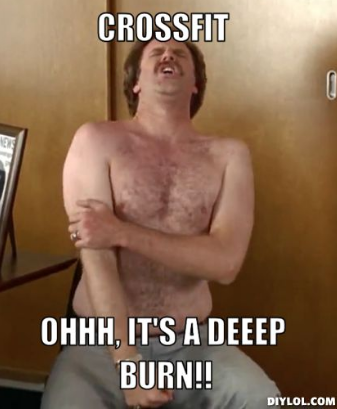 I runfess I jacked up my elbow something fierce at Crossfit last weekend. I don't think I'll be cleaning or jerking or pressing anything beyond a back squat with the bar for a good long time. I can barely work a pair of scissors at this point.
And Finally…
Because it feels good to call out and boycott companies who manipulate their Instagram numbers via follow-to-unfollow tactics, I runfess I'm going to do it again. This month Sciacallo Bikes, and Official Nuts n More are on my naughty list.
Your turn! What have you to runfess? Do you "race" people on the treadmill? Have any injuries?
I'm linking up with Meranda, Lacey and Rachel for the Friday Five.
Loading InLinkz ...