It was a pretty good week. Thing 2 had a 3-day school week, parent-teacher conferences are done for the year (whaaat?), I survived and enjoyed a fancy schmancy party related to the Caveman's work, and most importantly, I finally got in to see the super special endocrinology wizard. If you're just joining us, I've been suffering all year with unearned weight gain, sluggishness, sensitivity to cold, depression, fatigue and moodiness. I've been a real peach, to put it mildly. My thyroid (aka a'hole) was implicated in most/all of it, since I've been a Hashimoto's girl since shortly after thing 2 was born.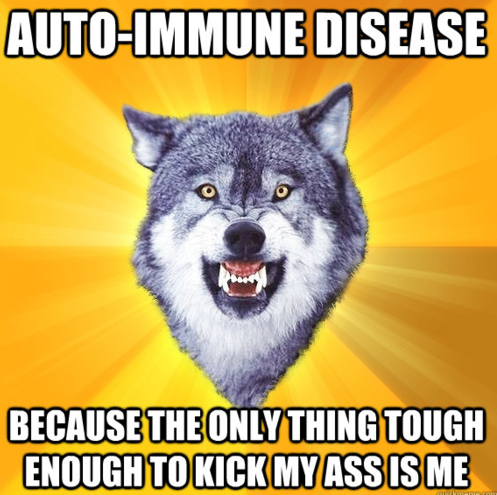 So I went in, and yes,
While my T4 was great, my free T3 was "off" suggesting I'm no longer converting T4 to T3 sufficiently
Unlike last time I was in, my estrogen was sky-high, off the charts.
My methylation ratio is pretty far below normal. More about that in a sec.
My cortisol is too high during the day but drops to a normal level overnight, ergo no adrenal fatigue. But still, I need to better manage my stress.
Thyroid Peroxidase Antibodies are high. We know this. I have no thyroid function thanks to an overzealous autoimmune system.
Testosterone is toward the high end of normal, which, according to the doc is great (can I get a boomshakalaka?).
According to my hormone levels, in the words of the doc: "You are nowhere near menopause". Say what?? He says that's a great thing, so I'm going with it.
I was not surprised by the cortisol news or the fact that my T3 was off. I pretty much suspected those. The high estrogen threw me (I thought I was close to/at menopause).
Methylation. I  runfess I was a deer in the headlights on this one. Color me clueless.
What the heck is Methylation?
Methylation happens when a Methyl Group (1 carbon atom + 3 hydrogen atoms) attach to a molecule. They create little "on/off switches" inside the body, responsible for everything from stress response, how the body creates energy from food, immune response, inflammation, cell repair, brain chemistry, glutathione production and more. Are you getting a sense of how important this process is?
Yeah so my body is not good at doing this. I thought this was new information but then the doc reminded me about the MTHFR gene mutation that was discovered when I went through years and years of chronic miscarriage, infertility, and infant loss (all autoimmune system related). Part of the reason I was ultimately successful in conceiving and carrying children is because my MTHFR issue was treated. Over the past year, I'd gotten inconsistent with taking my MTHFR supplement, and at some point, stopped entirely, thinking I didn't need it since I was past child-bearing years. Little did I know the havoc I'd wreak on my body.
Because I'm not methylating properly, estrogen is building up to unhealthy levels, T4 is not converting to T3 the way it should, and I'm gaining weight like nobody's business. Eureka!
Where do I go from here?
I already started a methylation protocol, which involves some new medications. I also make sure to take in plenty of the following, which are part of a healthy diet:
Dark, leafy greens
Folate, Vitamin B and Zinc
Glutathione (I've always taken this right after a tough workout, now I have even more respect for it)
Protein
Magnesium and Selenium
Probiotics
Overall, I'm thrilled to get to the root of all this, and that it's something we can treat and be aware of. I respect this doctor's ability to look past that innocent total TSH (thyroid stimulating hormone) number (that looks totally normal) and know how to uncover the problems that were making me feel like crap. So now if you'll excuse me, I need to go methylate.
So far…
It hasn't even been a week yet, but I've been losing weight to the tune of a half a pound per day. It took me almost 2 months of very rigorous dieting to lose 3 pounds of vacation weight, so to drop that much in less than a week is huge. Of course I don't expect that kind of weightloss to continue forever, but it sure feels great to know we've identified what was out of whack and things seem to be rebalancing.
How was your week? Did you race? Have you ever had to uncover a health issue? Did you enter my awesome giveaway?
Tomorrow's Tuesdays on the Run Linkup is all about St. Patty's Day! Tell us your traditions: Do you go green? Have a fave race? Fave food? Costume? Join us!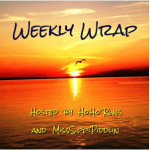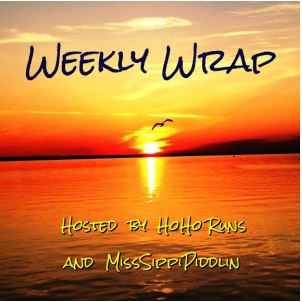 I'm linking up with Tricia and Holly for the Weekly Wrap.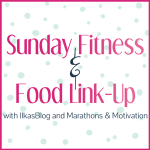 …and with Ilka and Angela for the Sunday Fitness and Food Linkup. Join us!