The first quarter of the year is rapidly slipping away. Do you remember what your New Year's resolutions and goals were? Are you making progress toward them? Are they long forgotten? If you need some help getting the motivation train back rolling on the tracks, I've got some tips for you. Basic changes you can make right now to relight the fire that burned hot over the holidays but perhaps began to fade since then.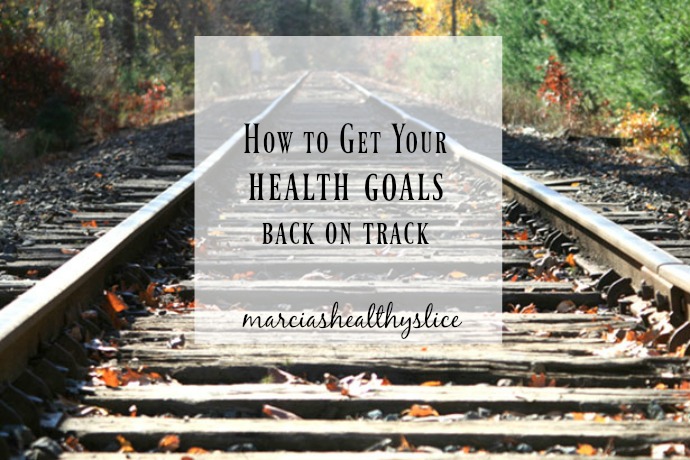 Hydrate: This one seems so simple, yet many of us (me) come up short. When I'm properly hydrated, I eat less food, crave less junk, and my workouts feel easier. Aim for at least 64 oz. of water per day. More if you're active.
Get plenty of protein: Studies show that protein intake around 30% of total calories may be optimal for weight loss. Taking in adequate protein helps build and preserve muscle mass, which in turn burns more calories. Taking in protein as soon as possible after a tough workout is key for adequate recovery.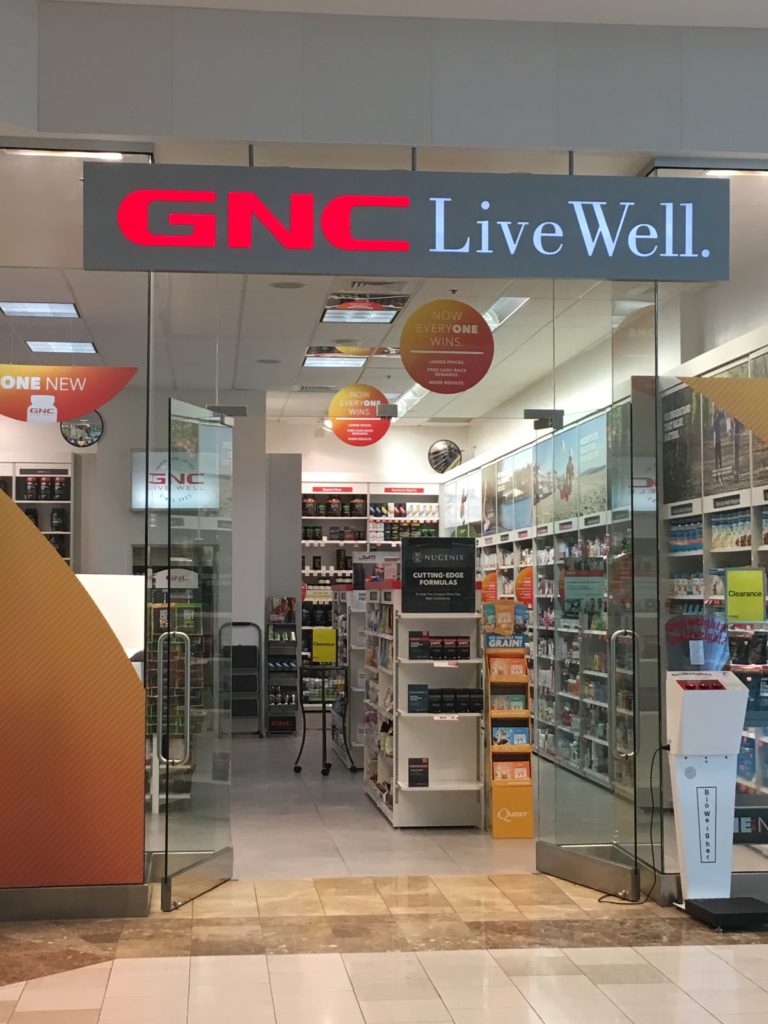 Recently I had the opportunity to try Quest's new Cinnamon Crunch Protein Powder.  As soon as I heard the word Cinnamon Crunch, visions of my favorite breakfast cereal danced in my head, along with the thought of freshly-baked cinnamon rolls, dripping with icing. I headed to my local GNC and picked up a bunch of Quest's convenient protein powder packs.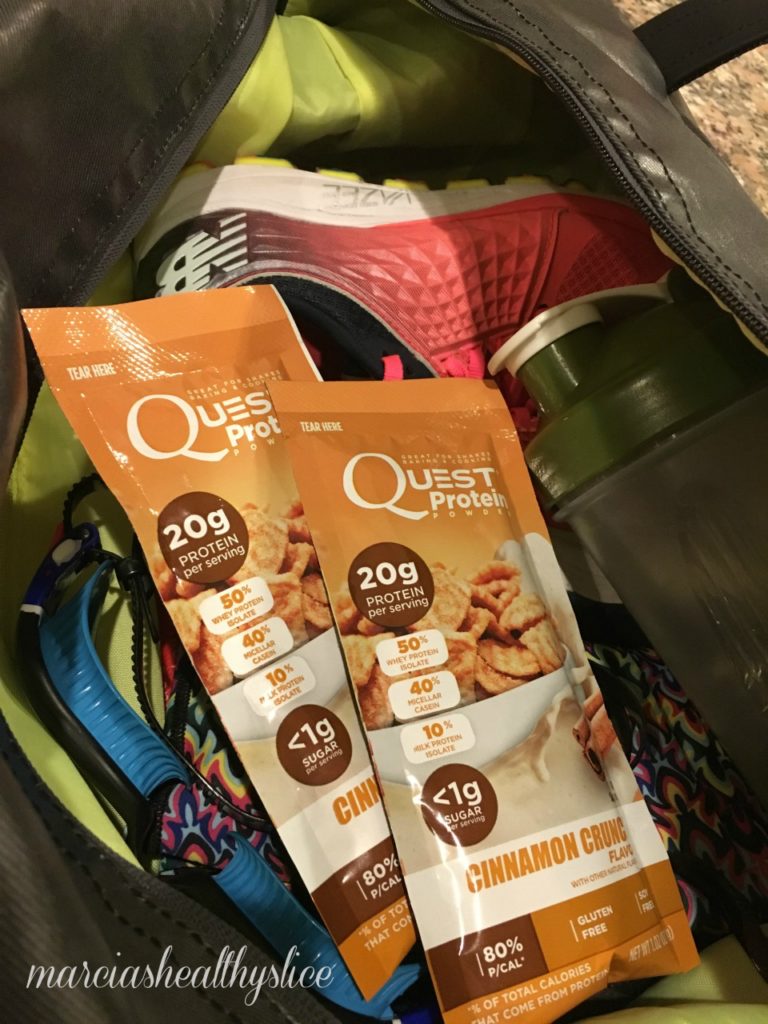 They're perfect to stash in a desk drawer, purse or gym bag. I mix up the powder in a shaker cup with some almond milk or ice water and enjoy it on the way home from the gym . Each serving gives me a full 20g of muscle-building protein with less than 1g of sugar. Amazing, right? It's soy-free and gluten-free but how's it taste? Know how the milk tastes when you enjoy a bowl of Cinnamon Crunch cereal? Yep, just like that. Delicious!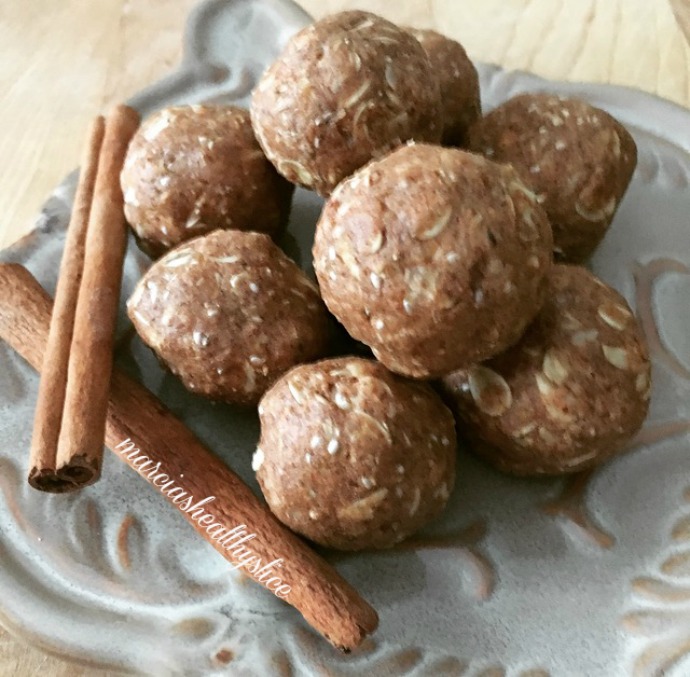 Snack wisely: One of my goals for the year is to significantly reduce my intake of sweet treats and added sugars. I used to be a daily treat kind of girl and that often turned into an afternoon of mindless snacking. I'm thrilled to tell you I've stuck to my guns and treats happen here once in a while but by no means daily. The sugar cravings are gone. I've mentioned it here before that protein bites are my saving grace. Instead of diving into cookies that keep me craving more, I enjoy a couple of homemade protein bites and I'm satisfied.
I love Quest's new Cinnamon Crunch Protein Powder so much, I just had to create a Cinnamon Crunch Protein Bite. Because who doesn't love the smell of fresh-baked cinnamon goodness? I know I sure do, and these are perfect snacks for the kids' lunchboxes too. They're moist and delicious with a fraction of the calories and fat you'd find in a cinnamon roll, and loaded with satisfying protein your body needs. Find Quest Cinnamon Crunch Protein Powder at GNC and learn more about Quest nutrition here.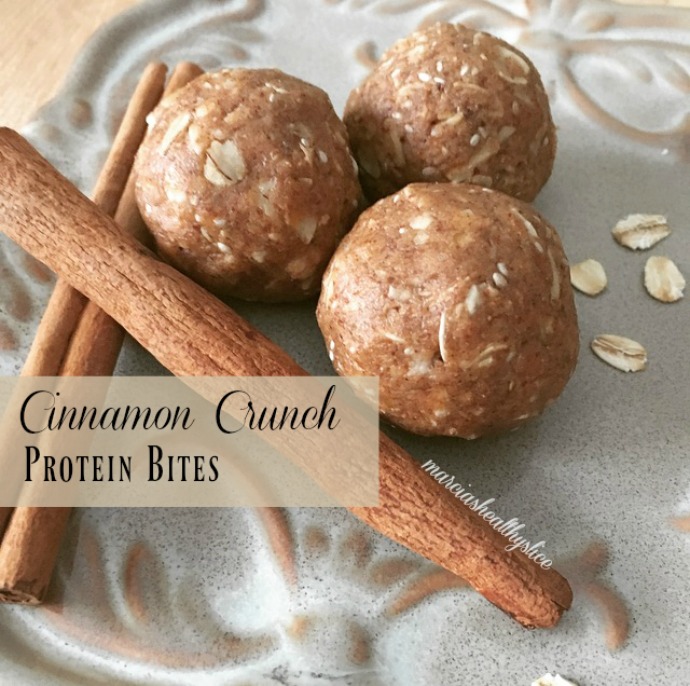 Go ahead and pin this one for later because, trust me, you NEED to make these!
Cinnamon Crunch Protein Bites
| | | |
| --- | --- | --- |
| Cinnamon Crunch Protein Bites | | Print |
Prep time:
Total time:
Ingredients
1C Oats
¼C Quest Cinnamon Crunch Protein Powder
½C Nut Butter of your choice (I used almond)
2t Cinnamon
⅓-1/2C Maple Syrup
1t vanilla extract
1-2T coconut oil, melted
1T Chia Seeds
2T Ground Flaxseeds
Pinch of Sea Salt
Instructions
Combine dry ingredients in a mixing bowl.
Add in wet ingredients and combine.
Form teaspoon-size scoops of dough into balls
Chill.
Smaller portion sizes. Seemingly everything is super-sized these days and it's all too easy to overdo it on portions. Planning meals ahead, eating 5+ servings of fiber-rich fruits and veggies every day as well as staying hydrated will help you keep portion sizes under control.
Sleep. This one's so important yet so easy to overlook as we try to cram everything into a day. Sufficient sleep benefits your heart, weight, mind and more. Power down your screens, relax and unwind before you hit the hay. Sleep is truly restorative.
What goals did you set for the year? How do you get back on track? Have you tried Quest Protein Powder? What would you make with it?