You guys! It seems like eons since I've done a giveaway. Maybe because it is. My 8-yr. blogiversary came and went and nothing. But today I've got something way too good to keep to myself.
Us runners we love our tunes. The part I don't love is untangling ridiculous wires, getting said wires caught as I run along and having to disconnect the wire every time I wanna take my phone out for a selfie… I mean picture.
When I was offered an opportunity to check out the BackBeat FIT Wireless Headphones from Plantronics, I was all over it.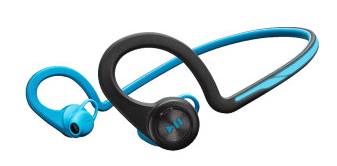 What I love:
The sound quality is spectacular. Totally on point. Quite possibly the best I ever heard from an earbud. Seriously.
The part that goes around the back of your head is soft and flexible. The overall unit is so light you totally forget it's there…except you hear music…so it has to be there…unless you're hallucinating….which might be realistic too.
They're easy to set up and use. Turn them on and off by pressing the right earpiece, adjust the volume or skip songs by pressing the left one. Easy peasy. Bluetooth pairing was simple.
A single charge lasts up to 8 hours.
Water- and Sweatproof. They never slipped out of my ears, no matter how sweaty I got them or how much bouncing I did.
Because the earbud goes IN the ear, the BackBeat FIT seals out cold wind, which has been a real issue around here lately, yet doesn't entirely seal out ambient sound.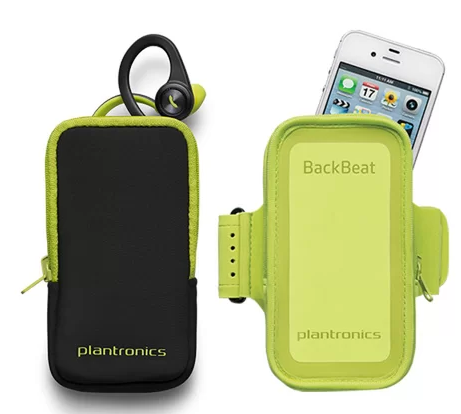 The Headphones come in a pouch that also stores the charger. Turn it inside out and the storage pouch converts to an armband that holds your phone, a key, a gel, etc. Love, love and love some more.
I didn't love:
My ears (aka petite flowers) felt the slightest bit of "fatigue" if I kept the earbuds in over an hour. Let the record show I have tiny ears. First world problem for sure.
The volume/song skip button is on the sensitive side. I bumped it on a couple occasions and inadvertently changed the song.
WIN IT! One lucky winner will win the BackBeat FIT Wireless Headphones from Plantronics.
Have you gone wireless yet? Tell me one tune you're loving right now.