This week our Tuesday's on the Run Linkup asks how you go about planning your race calendar. Do you use a formula? Aim for a certain amount of races per season? Race as much as possible? Enquiring minds wanna know! Me? I may have a few tricks of my own: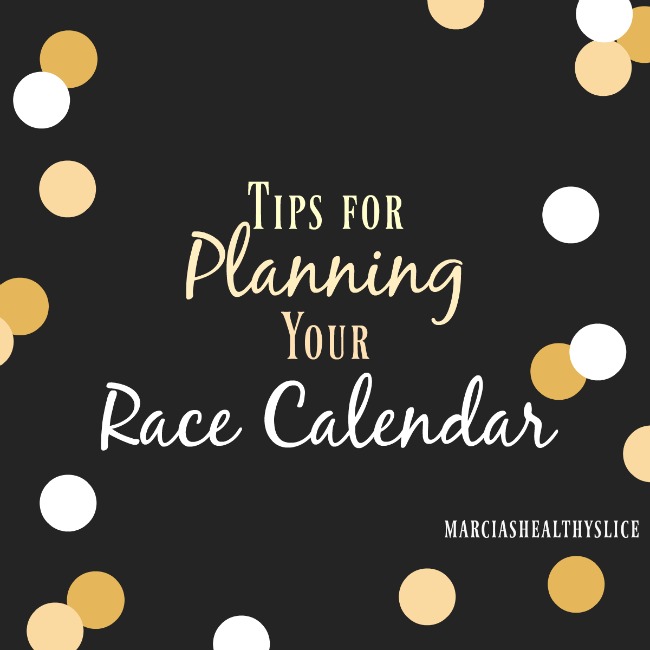 Start with your BHAG(S): BHAG=Big, hairy, audacious goal. Do you have one or more? Maybe you're gunning for a PR or a BQ, aiming to tackle a race series, a relay or, like me, tackling the World Marathon Majors. Whatever you've set your sights on, those go on the calendar first. My BHAG this year is the Berlin Marathon (holla!) on September 24. All roads (that I'll be running on this year) lead to Berlin. My tri in May is a secondary BHAG because triathlon still takes me way outside of my comfy zone, and I like to be scared sh!*less every now and again.
Racecations: Whether or not these are goal races (they might be social running for fun) racecations require extra planning time and money due to the travel and logistics involved. Put them on the calendar next. At the moment I've got one racecation coming up in June (Utah Valley Half Marathon—join me and save 15% with mhs15) but there's also a good chance I'll be in Vegas for RnRVEGAS in November. Jill, Tara and I need to get something on the calendar as well.
Tuneup Races: Now that you've got your goal races and racecations set, it's time to add in some tuneup races. A tuneup race is one strategically placed in the calendar before a goal race. It should be a shorter distance than your goal race. Tune ups are run to give you an indication of your fitness. If you run a tuneup race more than 2 weeks before your goal race, you can use the pace info going forward to tweak your training. Tuneups do not need to be raced all-out but a steady, solid effort is recommended.
Shorter Distance Races (5k-10k and everything in between): I pepper my schedule with these last. Sometimes they're a great substitute for speedwork or a tempo run and I have several local favorites.
Your turn: How do you put together your race calendar? What's your BHAG?
I'm linking up with Running on Happy, Suzlyfe, Crazy Running Girl, and Coach Debbie Runs for Running Coaches' Corner and with Annmarie, Jen, Nicole and Michelle for Wild Workout Wednesday.
Loading InLinkz ...