Oh spring, I love you. Except you're not really here, even though technically it's been spring for almost a month already. One day it's wintery the next day it's summer. It's confusing to say the least. Even though it may not feel spring-like, there are certain things in our daily routine that can be changed up to better suit the warmer, longer days.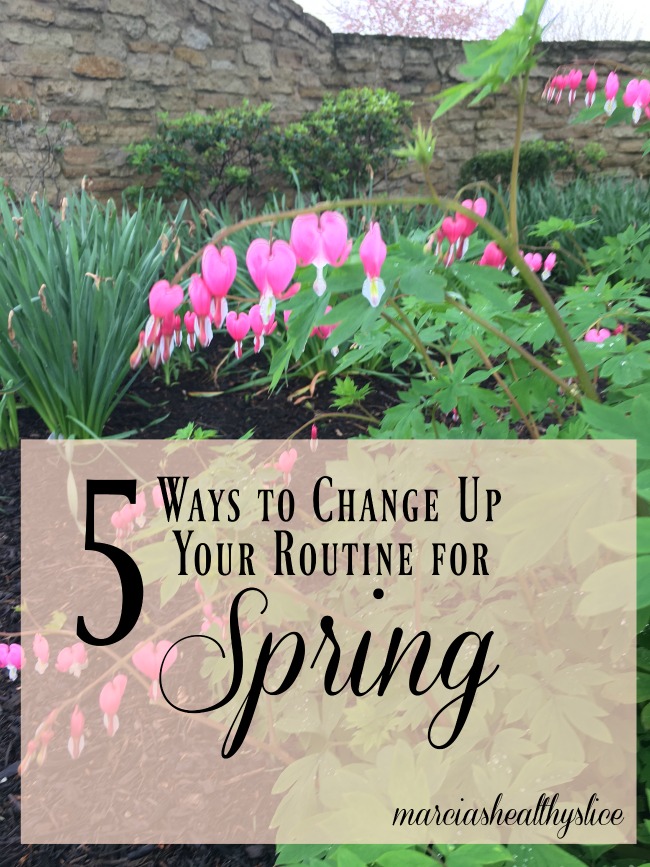 Take time for yourself. I'm on a meditation streak using the Calm app. Granted there are days I drift off to sleep, but I am enjoying it. If sitting still isn't your thing, try a walking or running meditation.
Bring springtime inside. I've been keeping fresh flowers in the house for the past several weeks and I love it. A cute bouquet of tulips or hyacinths is just $5 at Trader Joe's and not too much more at the grocery store. Seeing them and smelling their fragrance is definitely a mood lifter.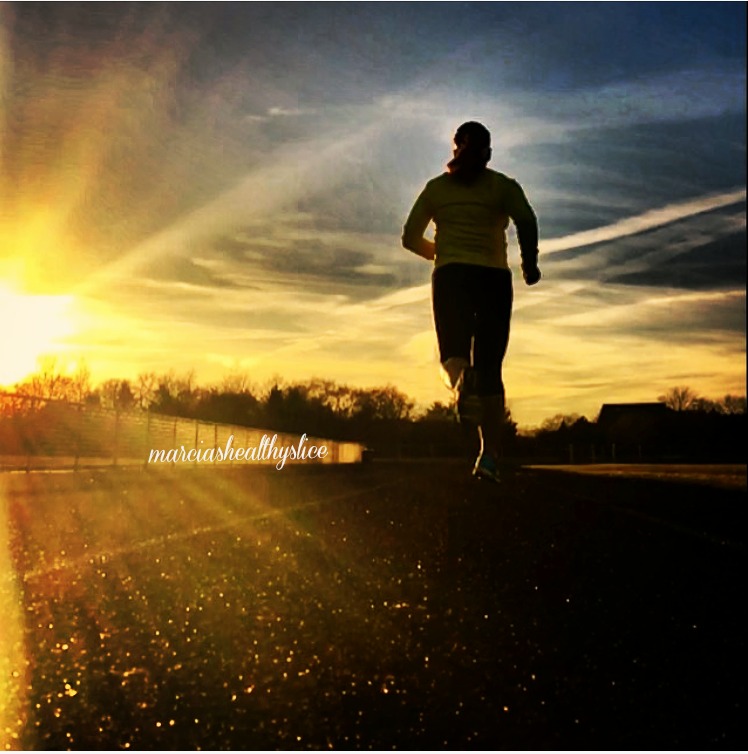 Make the most of the longer daylight. Get outside for some fresh air. Studies show that a nature walk helps ease stress, negativity and depression. It can also help improve focus and strengthen the immune system. When I'm able to take my workout outside first thing in the morning, the fresh air and endorphins set me up for a great day. The longer daylight in the evening is a perfect time to enjoy outdoor activities with my kids, including riding bikes, playground fun or a game of Frisbee.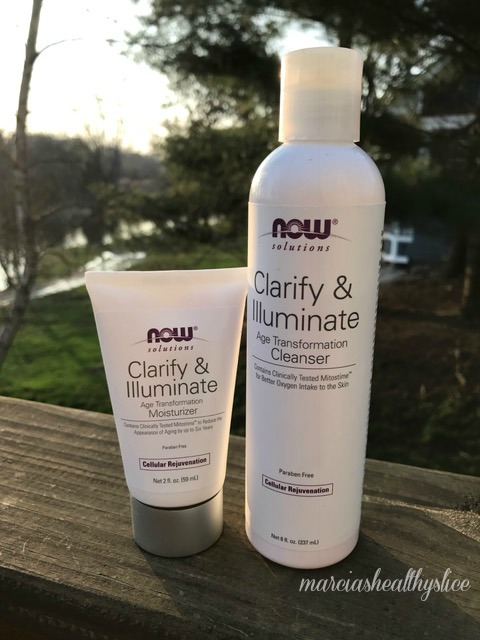 Lighten up your skin care routine. All winter I use a cream-based cleanser and richer moisturizer. Come spring though, my skin is less dry so I change it up. I treat my dull, winter-weary skin to the Clarify & Illuminate line from NOW Foods. The cleanser, toner and moisturizer contain Mitostime™, a concentrated brown algae extract that helps reduce the visible signs of aging. They also contain Vitamin C, collagen, olive oil and Sea Buckthorn Oil to keep skin looking and feeling healthy. I love the subtle, natural citrusy scent. I also love that this line is Paraben free and never tested on animals.
Surround yourself with things that bring you joy. Whether it's a delicious cup of coffee or tea in a favorite mug, colorful throw pillows, soothing music or a furry friend. Freeing yourself of clutter and embellishing your work- or personal spaces with things you love will help lift your mood, as well as enhance focus and productivity.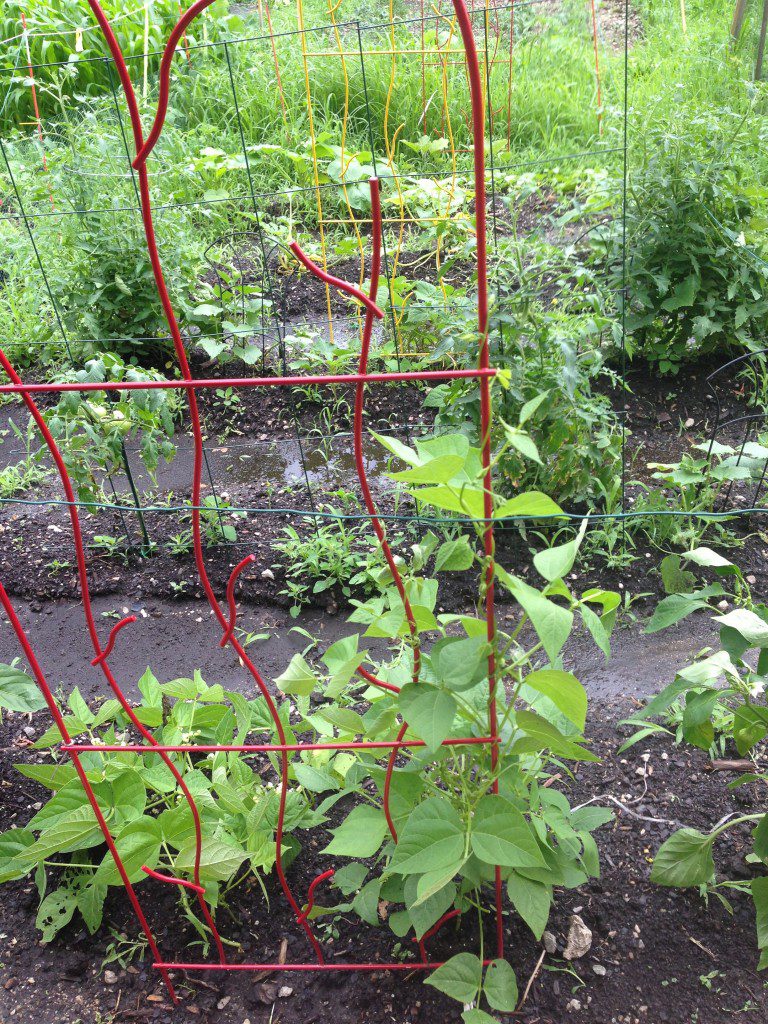 Get growing. I've got all kinds of seedlings coming along for my garden but it's A-OK if you prefer something a little less ambitious. Gardening on any scale is amazing for its relaxing qualities and promotes tranquility and healing. A simple container garden is the perfect place to start. Tending a larger garden is a great way to get some extra exercise.
How do you change up your routine for spring? 
WIN IT! One lucky winner will receive a Clarify & Illuminate Trio (cleanser, toner and moisturizer) from NOW Foods. Retail value: $57.00.
I'm linking up with Meranda, Lacey and Rachel for the Friday Five.