Is April flying by or what? This time next week it'll be May, so that means it's time to grade our month on this week's Tuesdays on the Run Linkup. Let's get started shall we? For consistency, I'm grading the goals I set back at the beginning of the year. 
Running: A
I've got a renewed sense of enthusiasm for running, because I have a few races coming up that I'm excited about. The Utah Valley Half Marathon in June (join me and use MHS15 to save 15%), RocknRoll Chicago, the Berlin Marathon in September and RocknRoll Vegas in November. I've been good about getting all of my runs in, and especially good about banging out speedwork. The one concern I have, is endurance. I've got a few double-digit runs under my belt but because I haven't yet raced this year, that is a work in progress.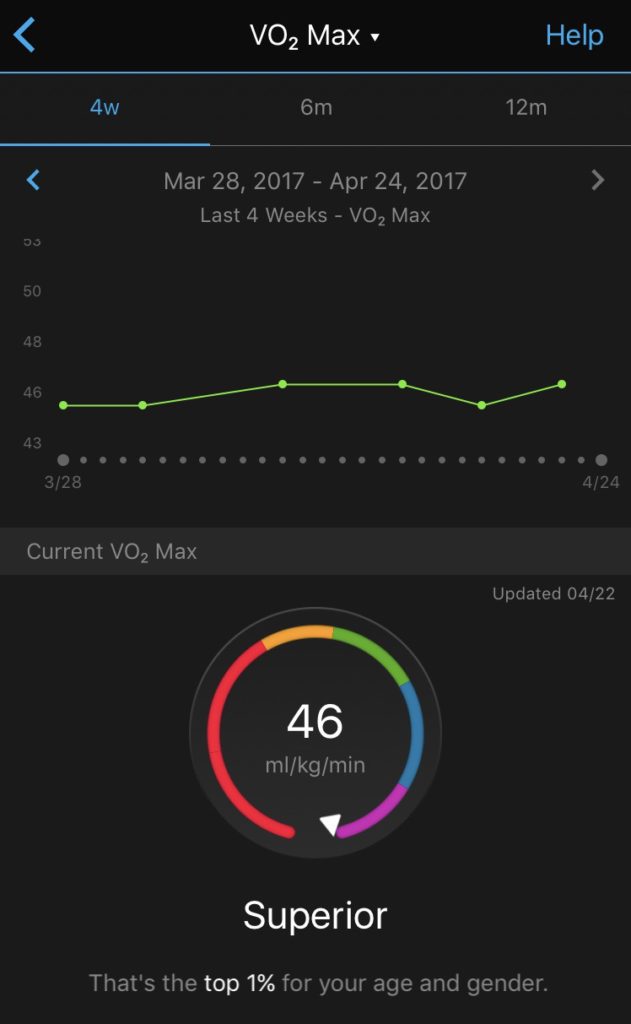 Although my Vo2 Max progress wasn't as dramatic as it was last month, it still managed to tick up a couple more points. I'll take it.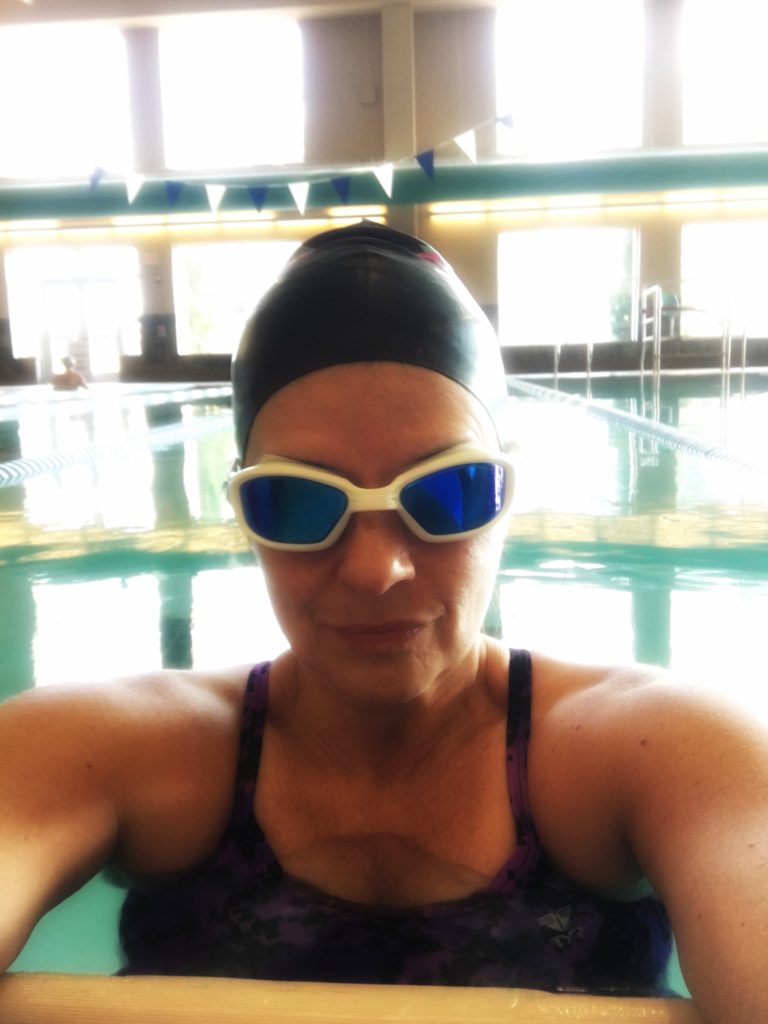 Swimming: B-
I'm still swimming every week once or twice but I continue to struggle to stay in the pool longer than 30 minutes. Sometimes I'm lucky if I swim for 20 minutes. It's pathetic really. Swimming will definitely go on the backburner as soon as I get my triathlon out of the way.
Crosstrain: A
Between CrossFit, spinning, corework, drills and yoga I'm doing just fine on this front. It's how I get away with relatively low running mileage. It's been my success formula since I started distance running. Especially if you are over 40, crosstraining is key.
Weightloss: B
I've been on the methylation protocol for almost 2 months now. At first I could feel a significant difference. But mid-month when I have what I suspect is an estrogen surge, which is already high, I feel weak, winded and my heart rate is through the roof even at the snaily-est of paces. Part of me entertains replacing my runs with a different workout when I feel this way. They are soul crushing. All that said, I've lost 6 lbs. I'd still love to drop another 10 though.
Clean Up Diet: C
All year so far I'd been so good about eating really well and avoiding most added sugars. That all came to a screaming end this month. As soon as our local frozen custard stand opened for the season, we were there. Don't get me wrong, I don't feel too bad about enjoying a frozen custard from time to time. Honestly I don't feel bad about it at all. But it sure did spark my sugar cravings. Ugh.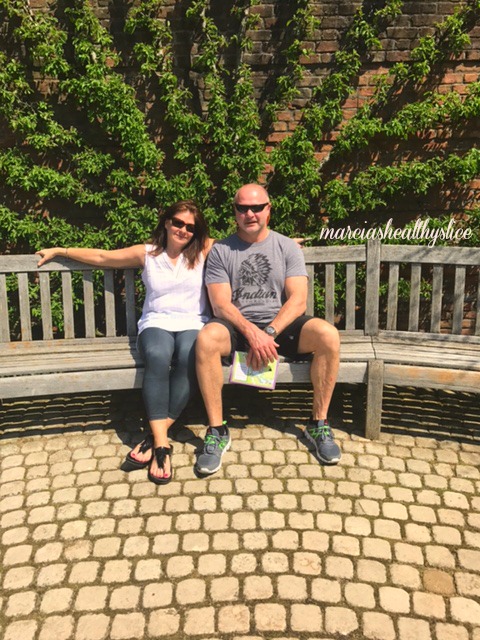 Fun: B
There's been significant improvement in this category. I've enjoyed quality time with friends, gotten out to dinner with other couples and have been cooking up BIG race plans with friends for 2018. One can dream! It's even better when those dreams come together.
May Plan
The biggest dragon I have to slay in May is my triathlon, as well as the teenager's Sweet 16 party, which happen to be on the same day. I'll also continue training for the Utah Valley Half and fire up full-on marathon training on May 23.
How was your progress this month? What are you training for? Are you on track with your goals?
Mark your calendar with these topics for May:
5/2: Race Cheats
5/9: Mother's Day
5/16: Mental Training Tips and Tricks
5/23: Free Topic Tuesday
5/30: Grade your month
Loading InLinkz ...