Technically it's race week since The Boston Marathon takes place next Monday, Patriot's Day. In honor of that little race in Beantown, we're talking all about it this week on our Tuesdays on the Run Linkup.
If you're a long-time reader you probably already know that Boston is special to me. It was the original premise of this blog. It was meant to be a training journal for my first Boston Marathon back in 2009. Boston Marathon race reports are here and here.
Why Boston is special to me
I was a confident kid. I played the violin, did well in school and figure skating was my passion. I ran track as a teenager but after that, running and I took a long hiatus. After college I entered the workforce and had a stressful, tumultuous career. Add to that years of repeated failure at starting a family and the fortress of confidence came crumbling down. Maybe I wasn't all that after all.
When we moved to Great Britain I hit the reset button. I bagged the stressful career, basically took my life down to the studs and embraced things I loved as a kid. I rode horses, did lots of yoga and started running again, working up to a couple of loathsome miles on the treadmill. Gradually those miles increased. When I could run 7 miles without stopping, I signed up for my first 5k. Yes, that's how much of an over-preparer I am.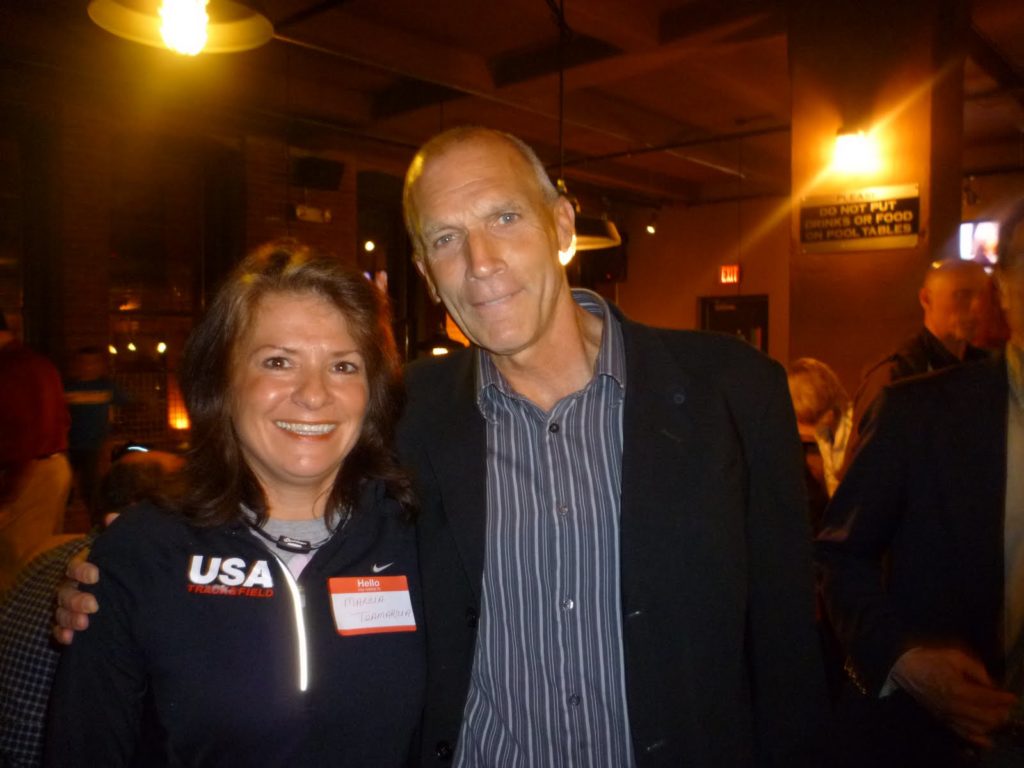 Me and Bart Yasso at a Boston pre-race party
In 2007 I summoned the courage to sign up for my first half and full marathons and in 2008, ran my second marathon with a goal of hanging on to 9 minute miles as long as I could. I realized, when I was still on target pace at mile 22, that a BQ was mine if I could hang tough, and hang I did. During training I knew on some level that the training paces and shorter races I'd run suggested a BQ was achievable yet I didn't dare set that goal.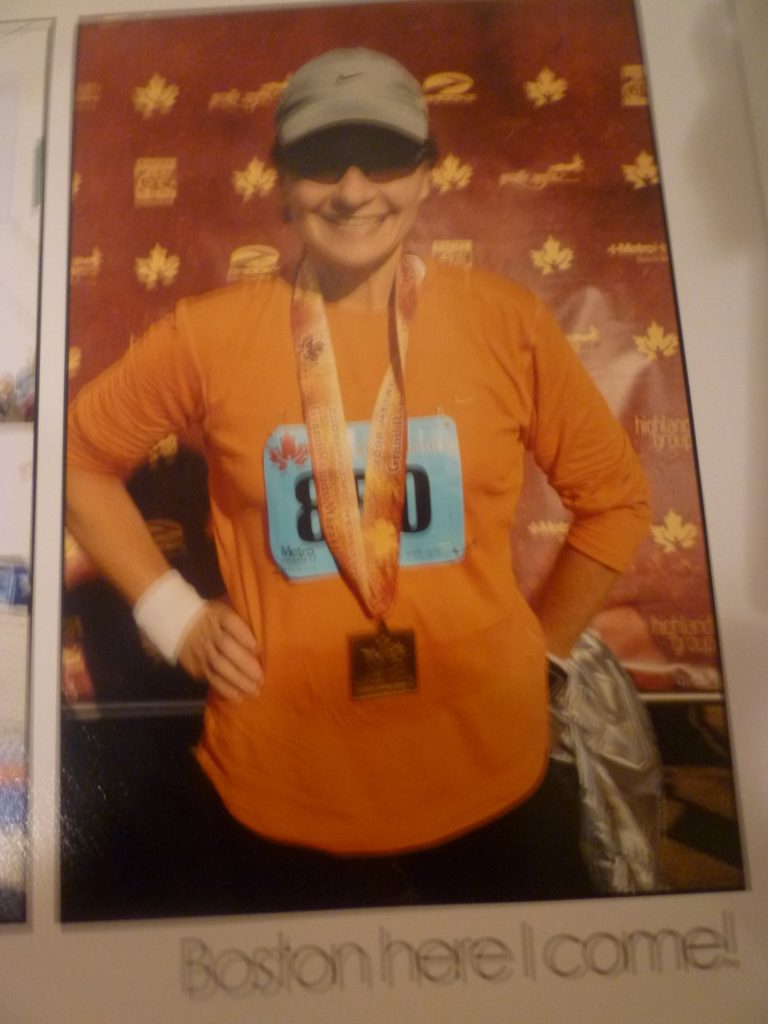 That day in 2009 when I boarded the bus headed to Hopkinton was surreal. For me it was not a dream come true, because never in my wildest dreams did I even dare to dream I'd be part of the Boston Marathon field one day.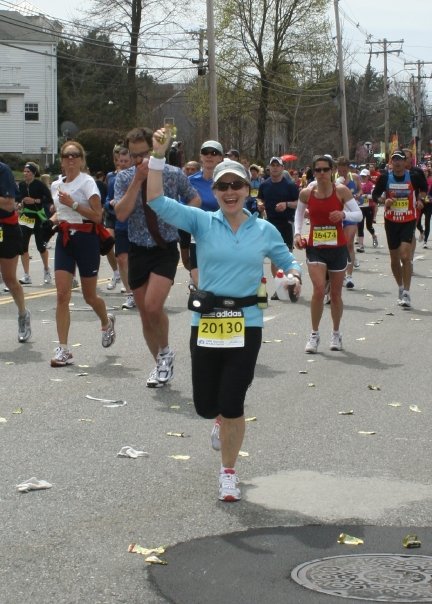 I'd been setting the bar too low, telling myself I was too fat, too old, didn't have time to train properly, it would hurt too much, and on and on. Until one day I stopped the excuses and negative self talk and decided to simply give it my best, whatever that was. So I trained, step by step, mile by mile, week by week and never looked back. The Boston journey is what gave me back my confidence.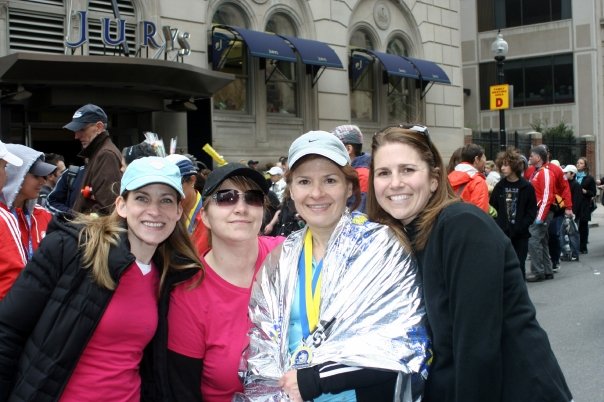 My cup runneth over with my first Boston Marathon. Being able to run it again in 2010 and qualify for 2011 as well was very sweet icing on the cake. Never underestimate the places running can take you. Dare to dream big.
Have you run Boston? Hoping to? Spectated? Has running been a confidence builder for you?
I'm linking up with Suz, Rachel, Debbie and Lora for Coaches' Corner.
Loading InLinkz ...