In just a few days I'm heading off to Utah to meet up with running friends old and new to run the Utah Valley Half Marathon. How am I going to make the most of this destination race weekend? By being my own hero, that's how.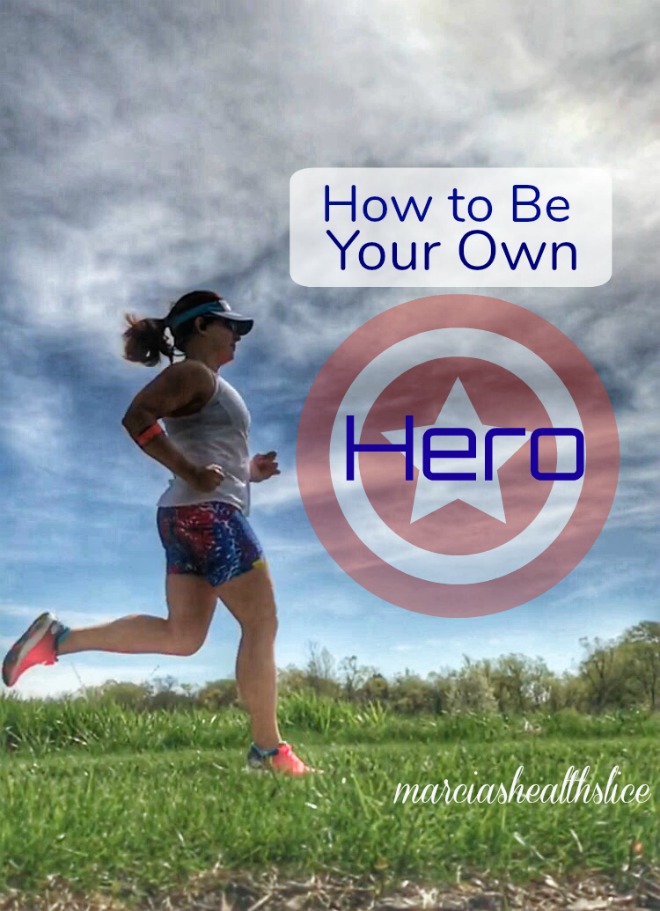 What is a hero you ask?
A person who, in the opinion of others, has special achievements, abilities or personal qualities and is regarded as a role model. In this case, we're not concerning ourselves with what others think. This is about treating ourselves well, living joyfully and making the most of each day.
How does one become their own hero?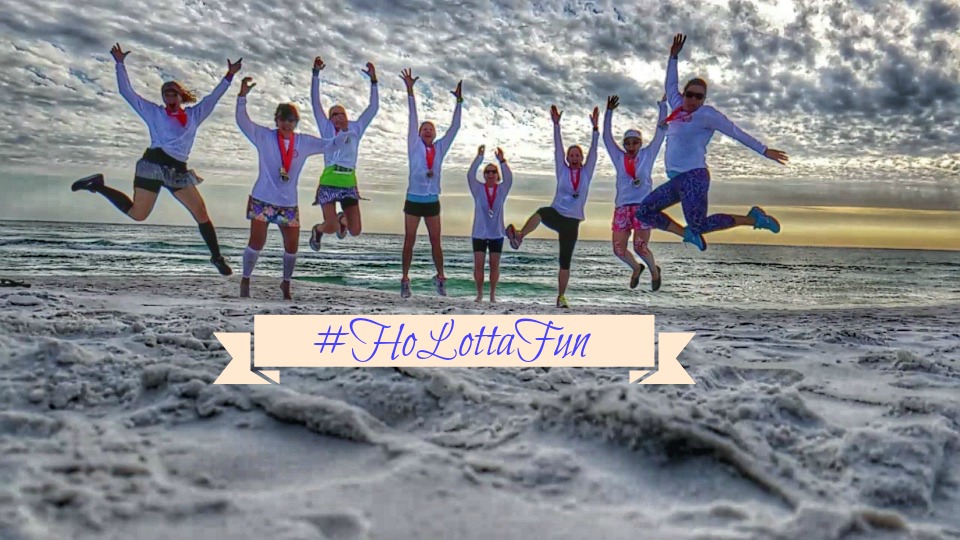 Seriously runners have a #holottafun!
Find your tribe. It's so important to have not only a support system but a peer group who enjoys the same hobbies you do. Even though non-running friends and family may offer valuable support, only other runners truly "get" why we do the crazy things we do.
Challenge the "impossible". I like to call this the "I could never" list. Whenever I embark on an adventure, whether it be a destination race, triathlon, foreign travel or something else, inevitably someone says to me "I could never do that" Instead of thinking of all the reasons why you can't do something, thing of all the reasons why you CAN. Create an "impossible" list and one-by-one make those things POSSIBLE.
Replace negatives with positives. Be mindful and notice how many times you catch yourself entertaining negative, limiting self-talk. When you catch one, replace it with words of empowerment or a favorite mantra. You'll be amazed at the impact of changing your mindset.
Treat your body well and have fun too. You know I've been training for this weekend for awhile now. I've gotten in my workouts, focused on nutrient-dense foods and proper hydration as well as sleep and recovery.  One of the most important parts of recovery is taking in adequate protein post workout to repair damaged muscle tissue.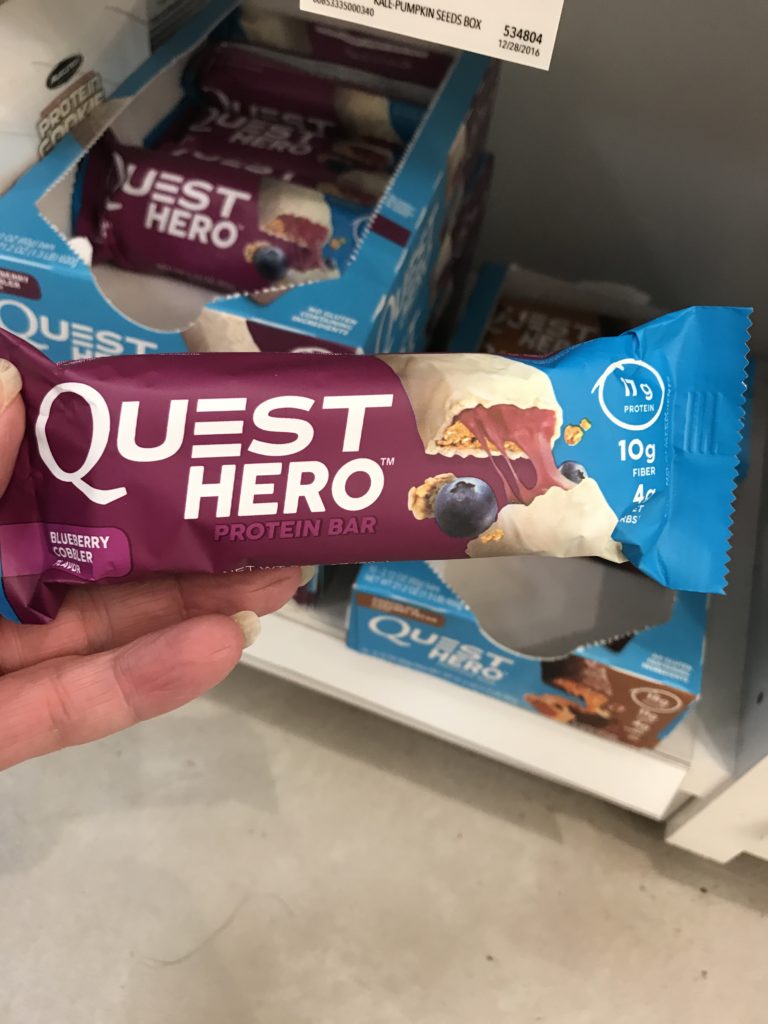 That's where Quest's brand new Hero Bar comes in. I went to my local GNC and picked up a few to try and let me tell you: It's not just another protein bar. These bars taste amazing. No exaggeration. I'd swear it was a candy bar, it's that good. But really good for you as well!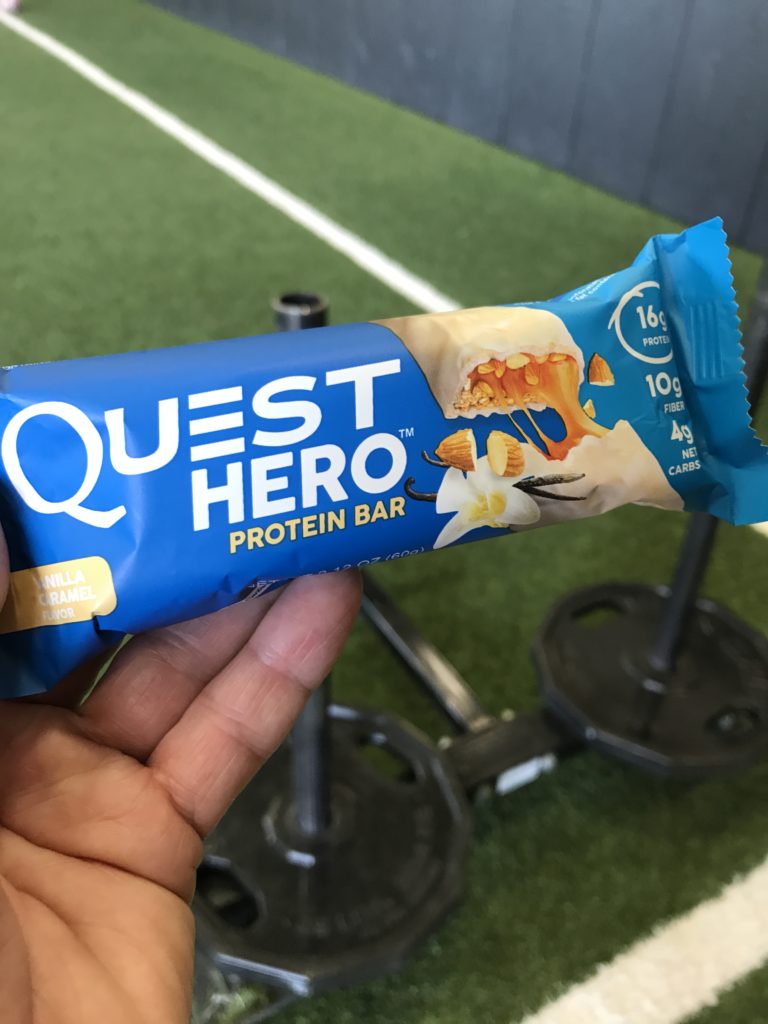 Let's begin with the deliciously crunchy protein core. Who can argue with a 15-17g protein punch to help repair tired muscles and keep you satisfied? Not I. Next comes a sinfully gooey layer to tempt your tastebuds. As if that weren't enough, the entire bar is covered in a chocolaty coating of epic proportions. I've been tossing Hero Bars in my gym bag and enjoying them immediately after tough workouts. They taste like a decadent treat.
The secret is allulose. A type of sugar found in nature in fruits like raisins and figs. Allulose behaves very differently from regular sugar. While it tastes sweet like sugar, up to 100% of it passes through your body without being metabolized and get this: It's virtually calorie-free.
Each Quest Hero Bar Contains:
170 calories
15-17g protein
11g prebiotic fiber
4g net carbs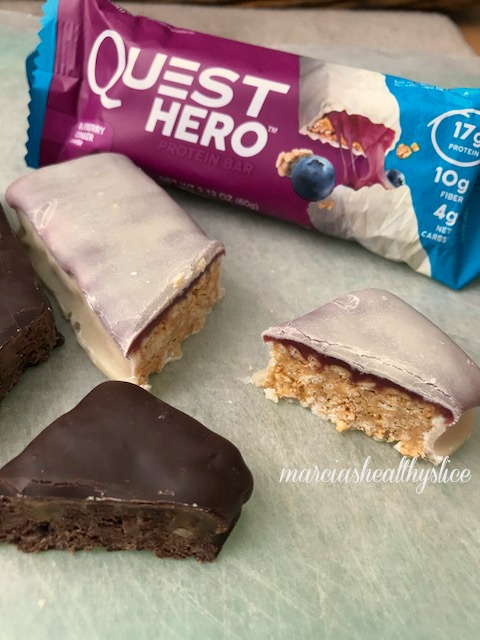 Choose from Chocolate Caramel Pecan, Blueberry Cobbler and Vanilla Caramel. I can't even decide which is my fave. They are all that good! The only drawback (sort of) is the whole family loves them and they're constantly depleting my stash. I've already had to restock twice! Find Quest Hero Bars online, at GNC, The Vitamin Shoppe, Wegmans and more.
Have you tried the new Quest Hero Bar? Which flavor would you go for? Will I see you in Utah?
I'm linking up with Suz, Rachel, Debbie and Lora for Coaches' Corner, and with Deb for the Wednesday Word.