Happy Father's Day and congrats to all of this weekend's racers! It was sort of a recovery week for me after last weekend's shenanigans in Utah. Here's how week 4 of Berlin Marathon training went.
Monday: Rest (looong day of travel home from Utah)
Tuesday: More rest just because
Wednesday: 800m repeats
Thursday: Strength training
Friday: Plyo Intervals
Saturday: Run 15 miles
Sunday: CrossFit
It was supposed to be a quiet week with the teenager away visiting grandparents in North Carolina. While I was away in Utah though, the Caveman and the kids were busy. They greeted me at the airport with this: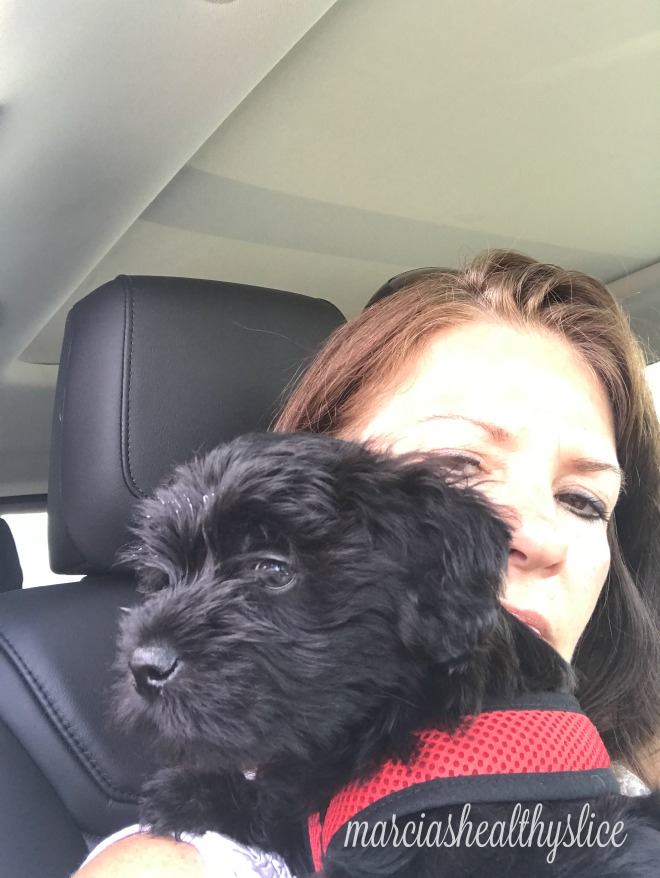 Pay no attention to the dried yogurt on his forehead. A yogurt cup is one of his fave toys. 
You may remember back a month or so ago when we went to the Hedgie 101 class because Thing 2 had her heart set on getting a hedgehog. As I talked her out of it, I caught myself saying "a hedghog is not trainable. It won't love you or snuggle with you and it's hard to take care of. A little dog would be SO much easier." And so it goes, here's the little dog. Meet Ozzy. He's 8 weeks old, filled with crazy personality that fits in perfectly with the rest of us and (surprise!) I adore him, which is great because cage training, getting him to stop nipping, etc is not for the faint of heart.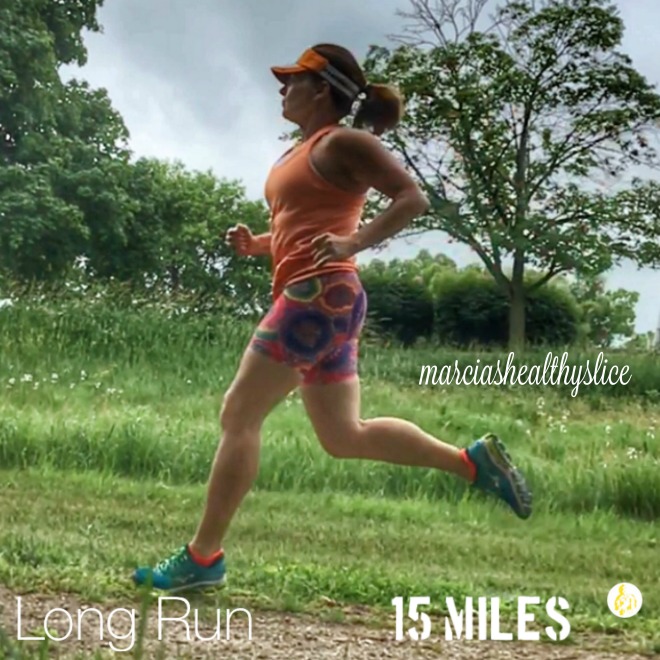 Marathon training feels more "official" now that my long run has gone beyond 13 miles. No thanks to Mom Nature, my 15 miler wasn't the easiest run to execute. Since it was pouring when I got up, I ran the first 5 on the mill then headed out for 10 more when it stopped. To say it was swampy would be an understatement. Welcome to summer running. Where there's a will there's a way though and I got it done.
This week: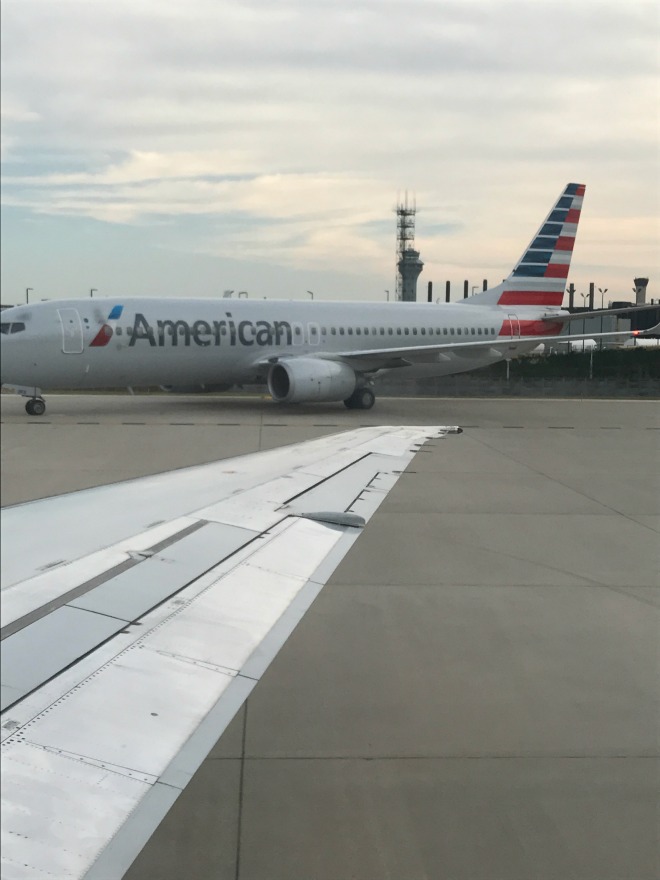 The adventures continue! I'm headed to Las Vegas this week and set off for Dubai next week followed by Montenegro and the Greek Islands. Mark your calendar for Friday, June 30 and join us for a special summer travel edition of the Runfession Friday Linkup!
Join us this week for the Tuesdays on the Run Linkup and share Scenes from your Run!
I'm linking up with Tricia and Holly for the Weekly Wrap.