It's an entire free topic month on the Tuesdays on the Run Linkup so I'm going to talk music. Who doesn't love to run with music in their ears?
The truth is I didn't always run with music. Back in the day, I enjoyed the peace and quiet of the early mornings, alone with the sound of my breathing and my thoughts. While I still choose to forego music at large races (I ran 2 Boston-and 2 Chicago Marathons to name a few without tunes) I now enjoy music on almost all of my training runs and most smaller races too.
Recently I had the opportunity to test out a pair of Jaybird X3 Wireless Sport Headphones.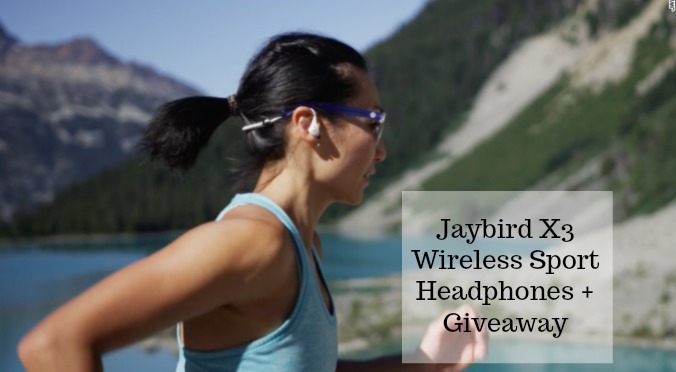 First impression: They're flexible and lightweight. Mine are the special platinum color that is available only at Best Buy. I feel special already.
The cord that wraps behind your head can be adjusted with clips so you don't have annoying excess hanging there getting tangled.
They can be worn over or under the ear. The over-ear version is considered sport mode. You pick what's most comfy for you.
8 hours of listening time before they need charging. That's huge! I feel like I'm constantly charging other wireless headphones.
Putting them on: I fumbled for a bit getting them to fit tightly enough to run without falling out. After changing out the earbud as well as the over-ear clip, I found a combo that was a perfect fit. The box they came in included a bunch of extra earbuds and clips in various sizes.
Once I found an ideal fit, they felt snug and comfortable. Sound quality is very good. They stayed in while I ran without bouncing. They are sweatproof and the music did not falter or skip.
The wireless audio bluetooth signal strength outperforms most wired headphones with enhanced signal range.
There's a control module behind your ear where you can turn the volume up/down and turn the headphones on and off so you don't have to rummage with your phone while running.
The headphones come in a conveniently compact carrying pouch no bigger than a small change purse that's perfect for throwing in your race bag.
Overall: A very nice set of wireless headphones that are easy to set up and use.
Also…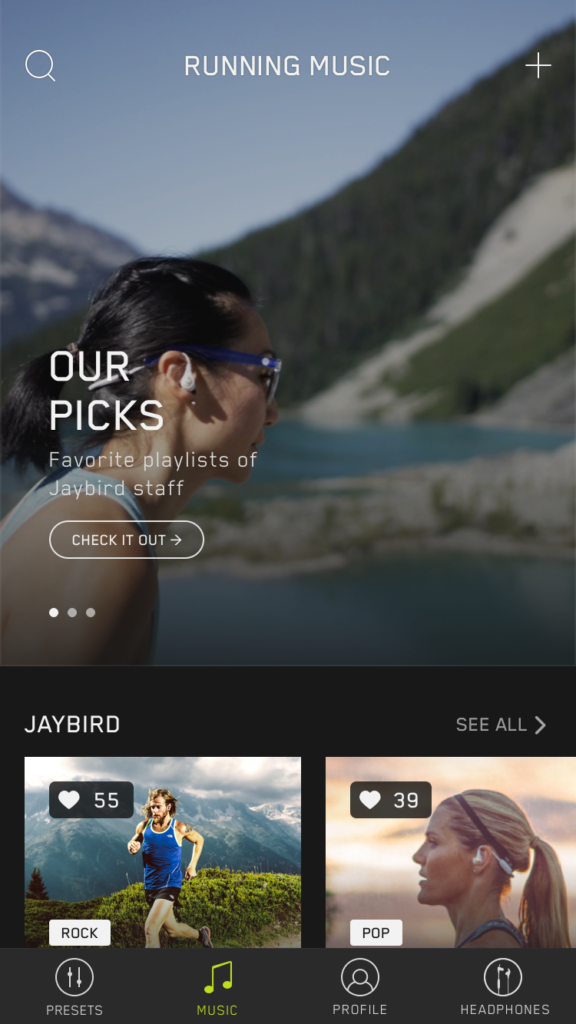 The newly redesigned Jaybird app is well worth checking out. It helps you find motivating music to run to, explore recommendations from other runners and share your Spotify playlist with the running community. Jaybird headphones are not required to use the Jaybird app. Any brand of headphones will work.
Let's get to the giveaway
WIN IT! One lucky winner will receive a copy of Iron Cowboy by Jaybird athlete, James Lawrence. This book chronicles his inspiring journey on the road toward completing 50 triathlons in 50 states in 50 days. Hit up the Rafflecopter below to enter. Good luck!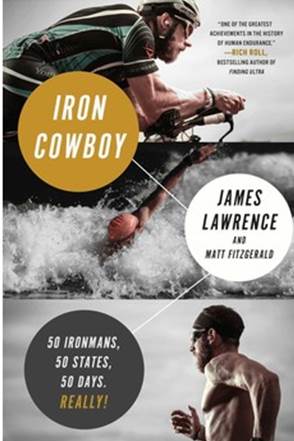 Do you run/race with music? Fave running songs now?
I'm linking up with Kim, Janelle and Steff for Tunes Tuesday Linkup and with Suz, Rachel, Debbie and Lora for Coaches' Corner.
Loading InLinkz ...