Probably more stressful than running the Berlin Marathon were the hoops we needed to jump through to get there, once our direct flight to Berlin was cancelled just days before we were to leave. Marathon week felt more like Amazing Race with all the travel shenanigans that took place. Here's how it went down: After getting ktaped by Dr. Miracle one last time, I donned my compression socks and the teenager and I arrived at Chicago O'Hare for leg one: An overnight flight on SAS to Copenhagen. Except for a preposterously rude TSA agent at the boarding pass/passport checkpoint who screamed at us for approaching her desk together instead of separately…I'm a parent with a minor, why wouldn't we approach as a family??…the departure was on-time and uneventful.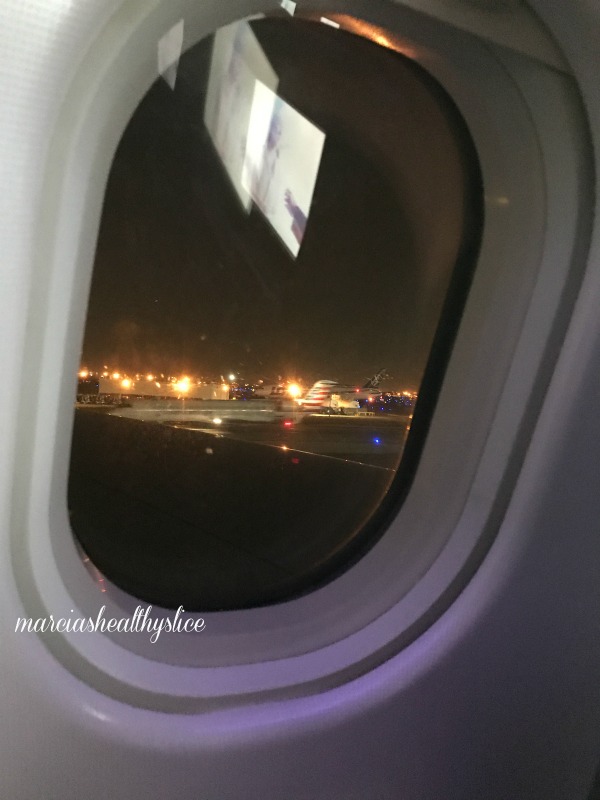 The plan was to try to rest as much as possible during the 8-hour flight since it'd be the middle of the day in Copenhagen by the time we landed. Don't ask how, but I managed a decent night's sleep. I was still asleep when they threw on the lights and barreled down the aisle with the breakfast cart. Before long we were in Copenhagen with a small window of time to make a connecting flight to Hamburg.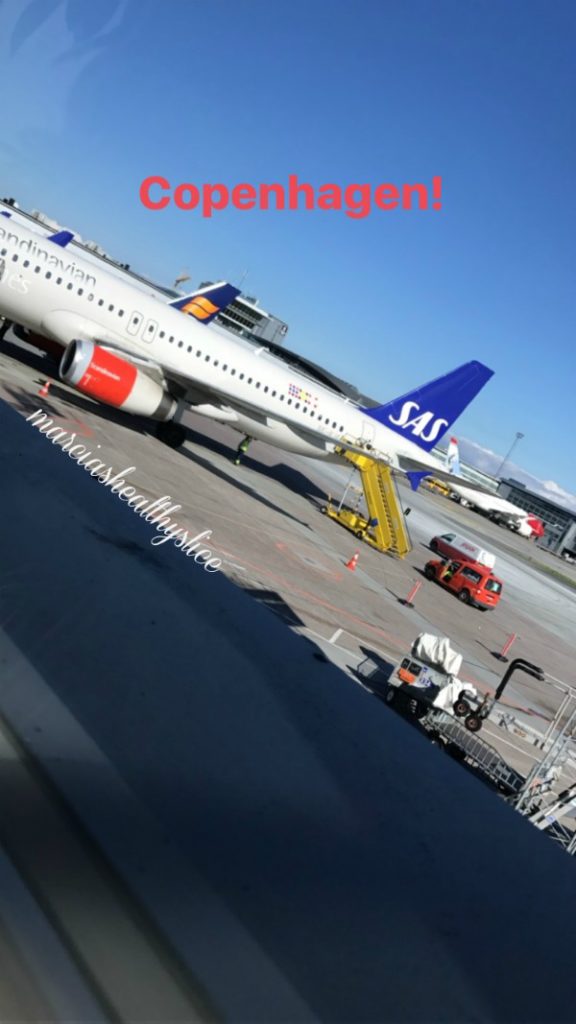 The Hamburg flight was on a tiny plane we needed to walk out to the tarmac for (VIP style). We'd barely gotten airborne and we were already beginning our descent. Shortest flight ever. Once in Hamburg it was time to find a train to the city and our hotel where we'd stay overnight before venturing on yet another train to Berlin.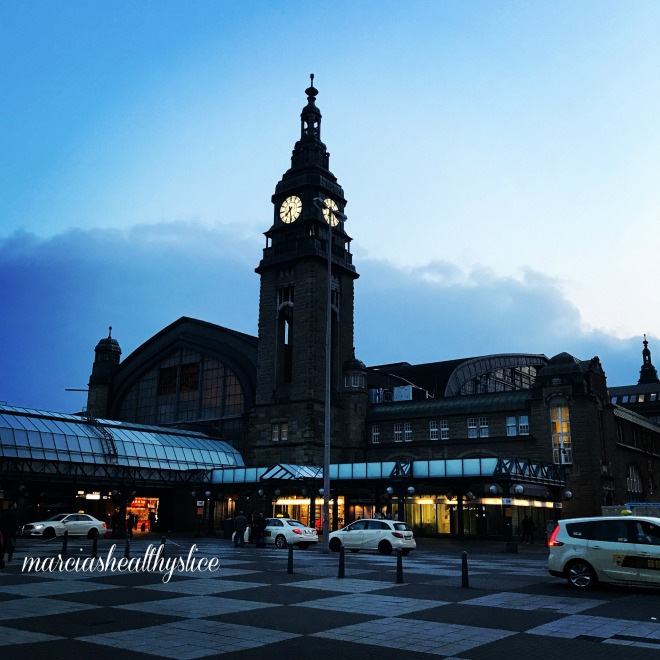 Thankfully our hotel was directly across the street from the main train station in Hamburg.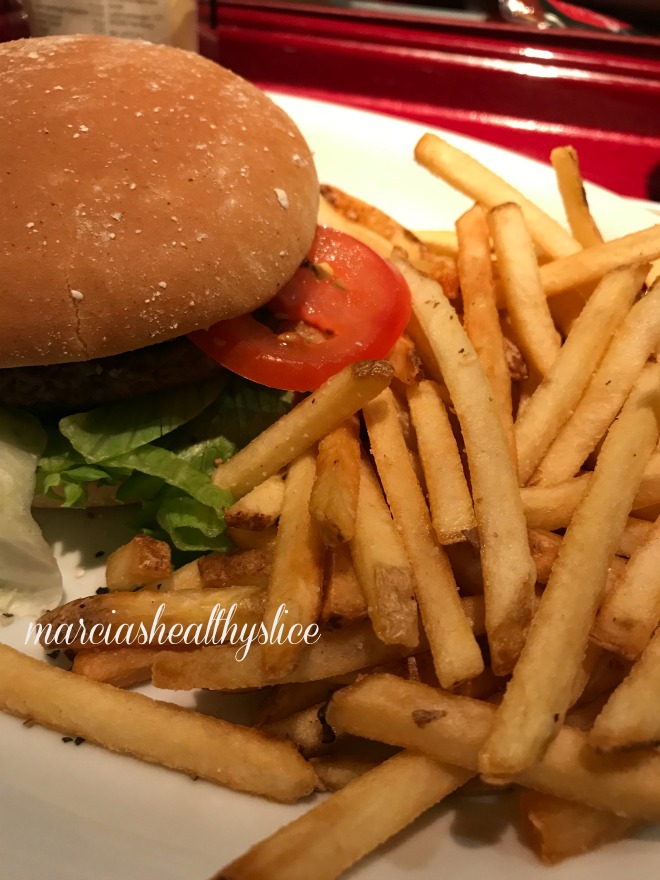 In Hamburg, we felt the need to find a place for Hamburgers, obviously, and we did just that. While English is spoken pretty commonly in Berlin, that wasn't the case in Hamburg and ordering burgers was like brain surgery.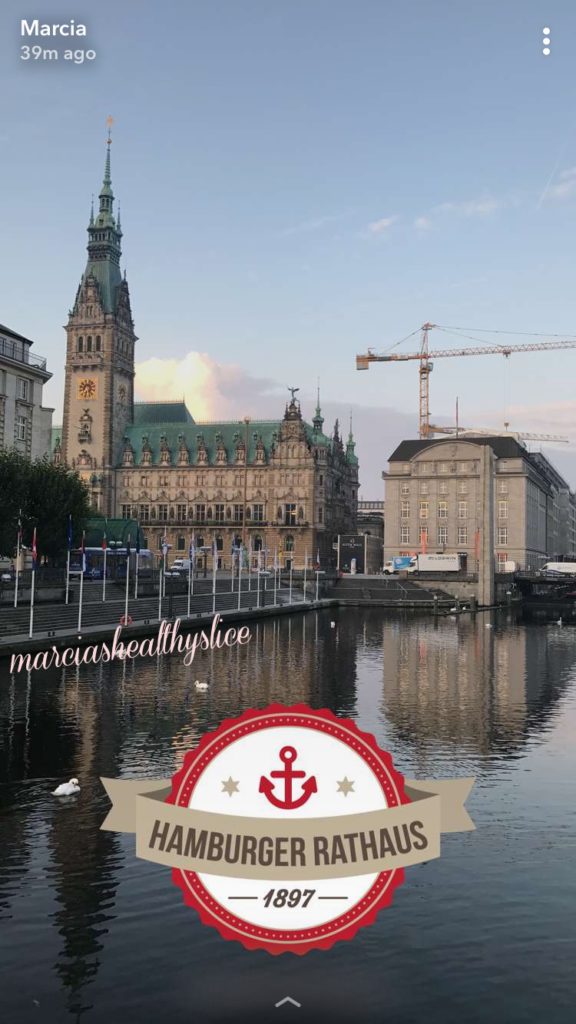 Seen on my Hamburg run. 
Early the next morning I went on a combination shakeout run/hunt for Hamburg Starbucks mug. The run went great but the mug hunt was almost futile as time quickly ticked away. We needed to catch the train to Berlin and my mug shenanigans were rapidly putting that in jeopardy. Thankfully a mug was acquired, we caught the train and were off to Berlin.
After an hour and 40 minutes aboard a comfy bullet train, we arrived in Berlin's Central Station. A quick taxi ride brought us to our hotel. Since it was far too early to check in, we left our bags, hit up the subway and headed to the Marathon Expo.
The Berlin Marathon Expo was pretty much a cluster. We walked along in a crazy 20-minute line just to get inside. Security was understandably tight and only runners were allowed in the bib/goodie bag halls. I got my stuff then set off to retrieve the official race shirt I'd ordered when I registered. A race shirt is extra in Berlin. Who knew?
This is what I wrote at the World Marathon Majors booth. 
Even though it was early on a Friday, the expo was already incredibly packed and sort of disjointed since it was held in several small halls, very different from the large expo spaces in Chicago, New York City and Boston. The teenager quickly abandoned me to wait outside, ergo I didn't take many pics and skipped most of the expo.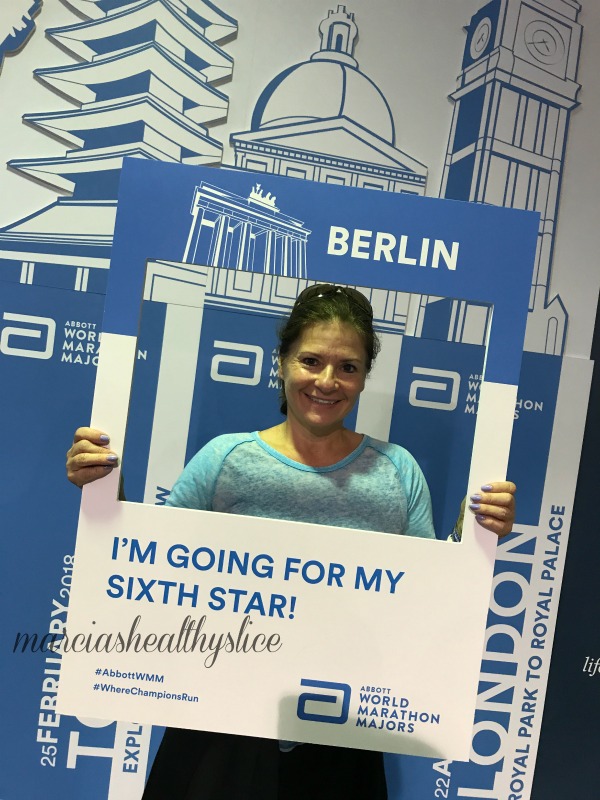 So this is a lie. Berlin was only my 4th major…although I ran Boston and Chicago each twice…so there's 6…ok never mind. 
We spent the rest of the day and half of Saturday touring. Probably more than I should have since I was racking up 40k steps per day. Stay tuned for more about the touristic aspects of our trip.
Race Day
Race day came fast. It had rained all night and was heavily overcast/foggy/drizzly with temps in the high 50's. The hardest, most nerve-wracking part for me is getting up and out in the morning. Inevitably I question why the heck I do this. This time was no different. I gathered my gear and walked the mile or so to the subway. No sooner had I purchased my ticket and headed down to the platform that I realized I'd left my phone back in the hotel room on the charger. No phone = no music. Worse though was I'd have no way to find/contact the teenager at the finish line. I had time so I ran back to the hotel and grabbed it.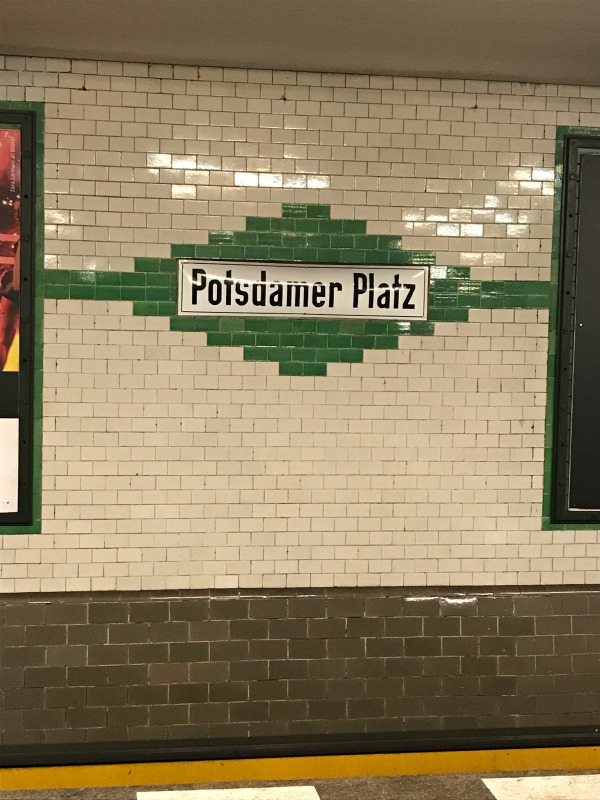 The runner-packed train emptied out at Potsdamer Platz and we walked en masse to the Brandenburg Gate, then to the runners' village on the Reichstag lawn and finally to our corrals. We lined up in an amazing mass as far as the eye could see. The air was electric as we watched the wheelchairs then elites go off on jumbo screens.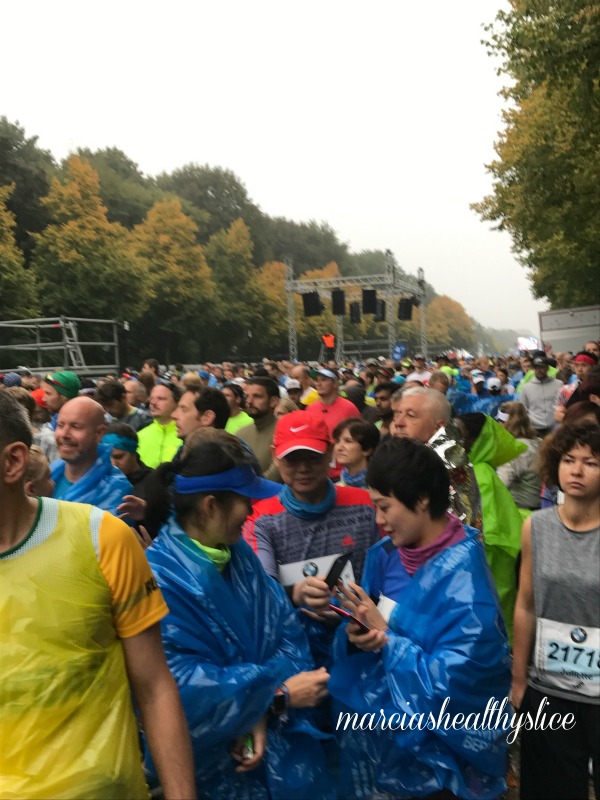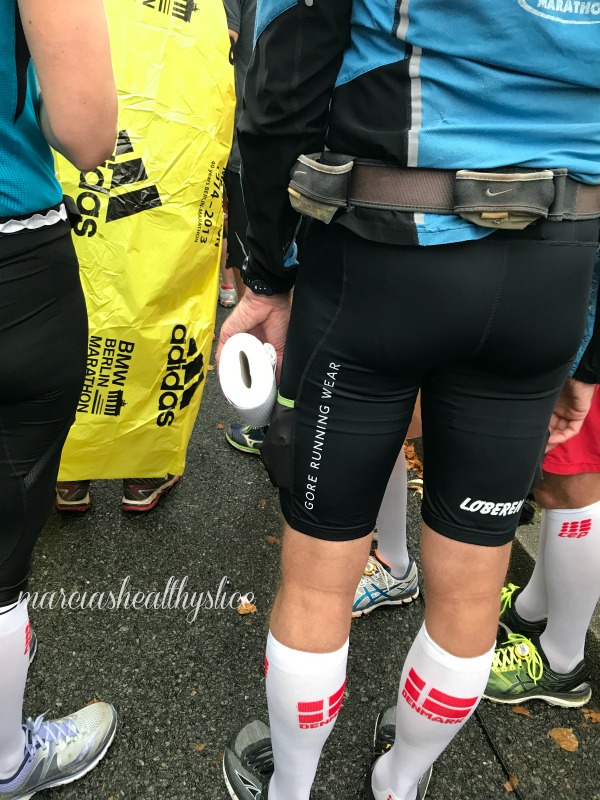 Some runners were more prepared than others. 
With 10 minutes until our wave (the 2nd) went off, I got my Garmin all set and turned on my new playlist I made special for this race….except my Bluetooth headphones refused to pair with my phone no matter what I tried. There'd be no tunes for me today, which was perfectly ok. Typically I don't run large marathons with music anyway.
I found myself lined up among a large, friendly contingent of Danish runners. It was drizzly yet super humid as we started inching up toward the start line. It was go time!
Stay tuned for the lowdown on the race!
Have you raced in another country? Jumped through logistical hoops to make it to a race? Run any/all of the World Marathon Majors?
I'm linking up with Tricia and Holly for the Weekly Wrap.