In the past two weeks I've been to two marathons: One as a runner and one as a spectator/coach. Now don't get me wrong, marathons are wonderful, inspiring events. But sometimes you run across things that make you go hmmmm.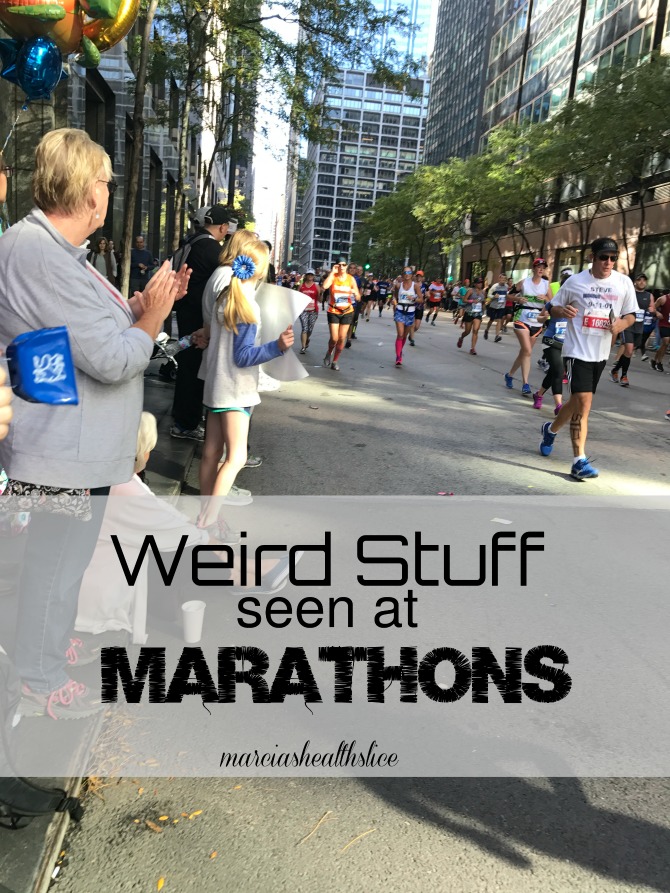 In Europe, cigarette smoking is way more popular than it is here in the United States. I worried there might be many spectators partaking of a puff or two along the race course in Berlin, making it difficult to breathe as I ran. Turns out I smelled cigarette smoke on "only" two occasions during my 26.2.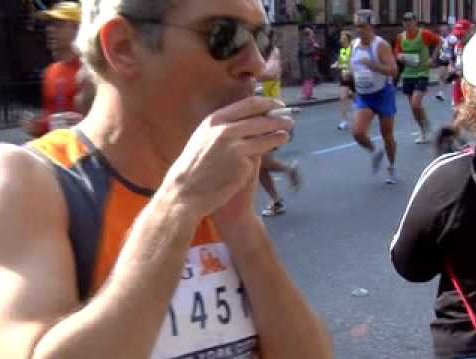 (google images)
What I found more odd was when the pack of RUNNERS I was walking behind in Berlin on the way to the subway on race morning fired up their pre-race cigs. Really??
When you're spectating a marathon, especially a humongous one like Chicago, and are hoping to see lots of people you know run by, you keep your eyes trained on the runners. When you're paying close attention, you notice stuff…..like this:
A very slow, almost hobbling guy with a bib from corral K was tucked in with the A corral runners (who were whizzing past him). How the heck did he get to the halfway point in under 1:30?? Inquiring minds wanna know.
Another guy wore a bib from B corral, but came through with mostly J corral runners. That's not the weird part. The odd part is his bib was faded black and white while everyone else's in the entire race was either red & white or blue & white. Photocopy anyone??
This one (unfortunately) isn't that odd, because I'll bet plenty of people fall down as they traverse 26.2, but one poor guy fell down right in front of us in Chicago. He wasn't very quick getting up either. It made me wanna rush out there and assess the situation (I resisted and patiently waited at my post on the sidelines). He wasn't bleeding but once he got up he was limping very badly. Makes me wonder if he managed to finish.
One last thing that was odd this year at the Chicago Marathon was significantly smaller crowds…at least at mile 13. Typically I score a front row viewing spot only because I get there before the elites pass through and it's very hard to maintain that spot as the masses run through because the spectators grow out of control. This year the masses simply weren't there.
How about you? Notice odd things at races? What's the last race you spectated?
I'm linking up with Meranda, Lacey and Rachel for the Friday Five.