If this year was a race, now would be the time you turn the corner, see the finish line, and start your finishing kick (you've got one, right?). Despite how the rest of the year might have gone, it's always nice to finish strong. That's my theory anyway, and finish strong is exactly what I'm going to do.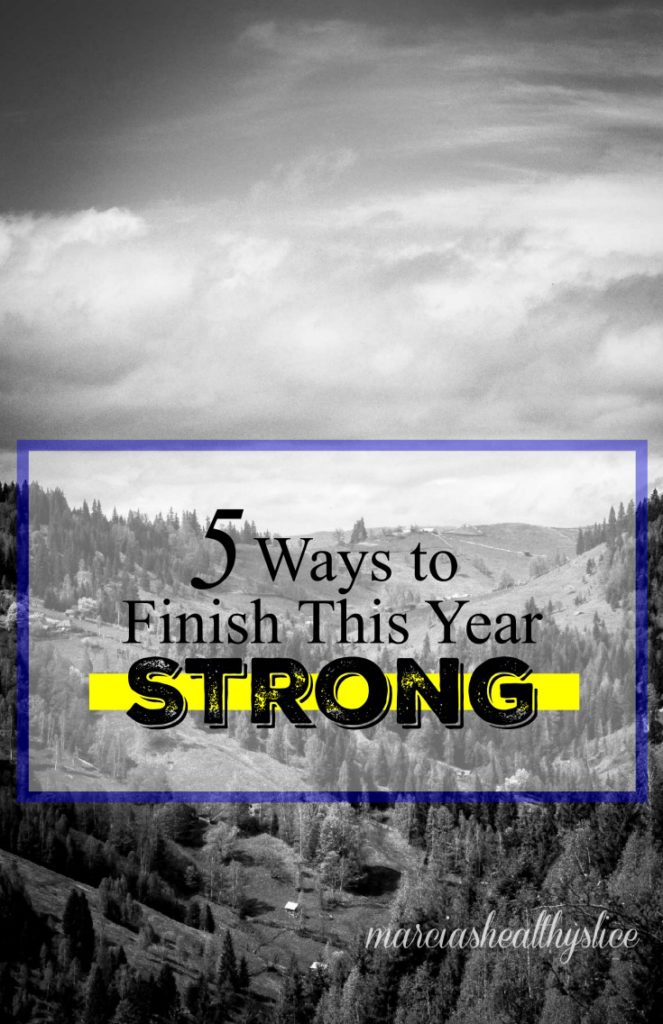 I know myself well enough to realize that when I fail to reach a goal, it typically boils down to one thing: Lack of planning. Seriously Seat-of-the-Pants should be my middle name cuz that's how I roll on lots of things. Too often I'm scrambling right under deadline because I fail to plan.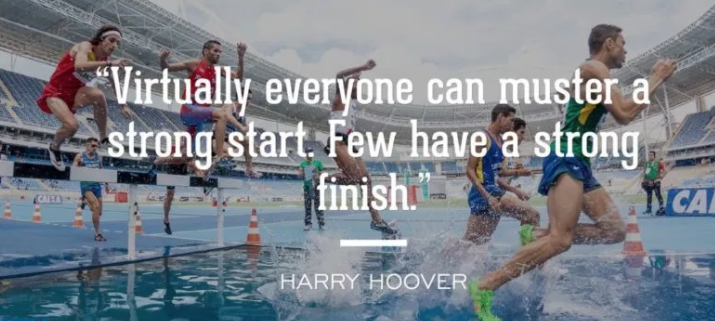 I'm good about sticking to running and training for races. Why? Because I follow a plan. Even when I'm not on an official training plan, I'm still on a basic one that includes 3 runs per week, (speed, tempo, long), maybe the runs aren't as speedy or long as they would be if I had a race on the horizon, but still, I do them.
Instead of letting Halloween and all it's chocolaty goodness be a gateway into a downward slide that includes minimal workouts, lack of sleep, poor food choices, and excess indulgences until the new year, I know if I plan out a strategy now, that doesn't have to be the case.
5 ways I'm finishing strong this year:
Plan meals. I suck at this one most of all. Ok no wait. It's a tie with prepping meals. I never do that either. See my next point below.
Prep Meals. Truth: I've never done this before. Ever. Until now. Earlier this week I went out, bought containers and finally did some freaking meal prep! Granted, this week may be "easier" because I'm single parenting so I'm prepping for just me and not worrying about the Caveman, but let the record show I AM PREPPED! I followed the 1-2-3 philosophy I learned from a Nutritionist (whose name escapes me) at the WOW Summit. She told us that you only need to decide on 1 breakfast, 2 lunches and 3 dinners and not worry about being redundant. Once you get momentum (and progress) going, the repertoire can expand but start basic so you're not overwhelmed at the get-go. Sounds simple enough, right?
My usual breakfasts (1/2 English muffin toasted and topped with avocado and egg, protein smoothie) are easy to make so no prep required.
For lunches and dinners I prepped Southwest Buddha Bowls, Turkey/Butternut Squash Bowls and a few different soups.
Track Food. I suck at this almost as much as I do meal prep but not quite. I've actually been successful with tracking for entire months so I know I can get back on that horse, thanks to My Fitness Pal. So far food tracking has been easier because I'm eating the same things and keeping snacks to a minimum.
Plan Thanksgiving. Since we're hosting this year, I'm going to plan the menu, table arrangements and do as much as possible ahead of time so I'm not stressed out and crazy with last minute stuff.
Plan Strength and Crosstraining workouts. Too often I show up but then default to the same, uninspired routine. Better than nothing but would be so much more effective if I planned out exactly what I wanted to do and aligned it with my goals. I'm going to let you in on a little secret: While everybody's out holiday shopping and going to parties? The gym gets pretty empty. Take advantage of it!
Let the record show, I have no intention of depriving myself on Thanksgiving Day or through the holidays/holiday parties etc. but in the scheme of things, those are just a handful of days. I'll revert back to my planned meals for the rest of the time. That's my story and I'm sticking with it. Let's finish strong!
How will you finish the year strong? How do you maintain fitness/eat healthy through the holidays? Do you do meal prep?
I'm linking up with Meranda, Lacey and Rachel for the Friday Five.