Before I get started can we give it up for our girl Shalane?!? I sat watching the NYCM TV coverage and the announcers were all about Mary Keitany this and Mary that. I like Mary as much as the next runner but I didn't even realize Shalane was running until I spotted her in the lead pack at about mile 5. Could it have been any sweeter to watch her throw it down and freaking WIN the race? Do the work, run your race and never give up! It pays off!
(google images)
Alright so just like that it's RnR Vegas race week! Can I get a boom shakalaka? Here's how this week's workouts went down:
Monday: Rest
Tuesday: Skipped workout. Too tired. Truth.
Wednesday: Yoga
Thursday: Run 6 miles
Friday: Strength/yoga
Saturday: Run 8 miles
Sunday: CrossFit with the teenager
After yet another single parenting week (and weekend) you may be beginning to wonder if I indeed have a husband? I think I do but you'd have to head down to some golf course in Corpus Christie TX to be sure. Oh well, Caveman or no Caveman it was a busy week.
Thing 2 returned to gymnastics and started in a volleyball league. The teenager completed her second week at her first part time job. All this puts mom's taxi…and mom's schedule-keeping skills in over-drive.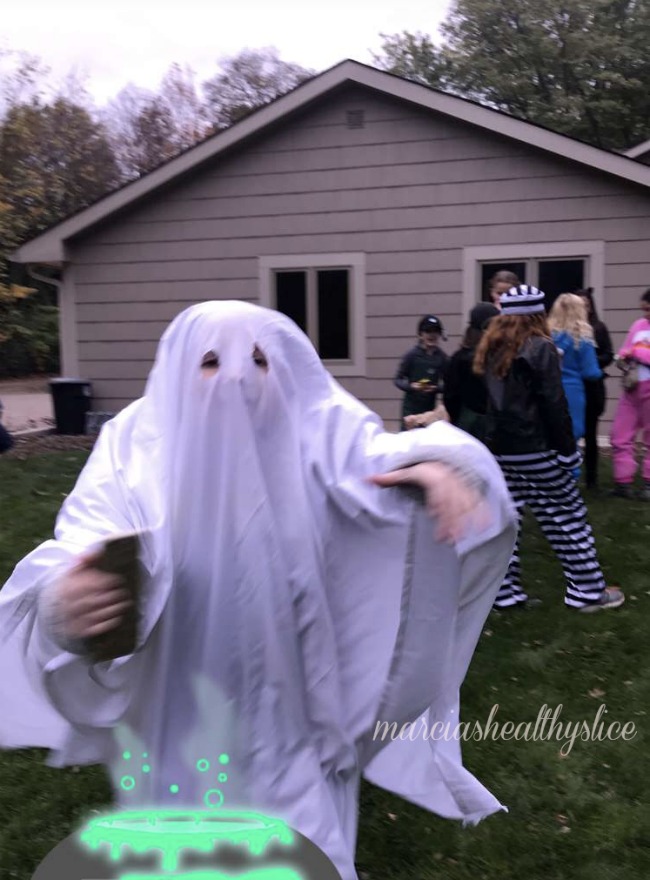 Halloween was fun, albeit cold. Every year I make a mental note that we require no more than 2 bags of candy for the small number of trick or treaters we get and, as per usual, I bought 6 and now am sitting on a boatload of extra…that I'm NOT eating. Why? Because I'm finishing this year strong, and candy is not part of the plan, that's why. More about the plan is here if you missed it.
If I thought last week was hairy, it pales in comparison to this one ahead. Isn't it always the case that life seems super crazy just before you travel?
Let's get to this week's hot list.
Coresport Workout Shirt.  I was sent this shirt to test. What's cool about it is it purportedly keeps you cool. I run hot so the cool factor appealed to me. You probably can't tell in the pic, but the back is made of mesh, although it's not see-through. Made of poly/dacron with antibacterial bamboo charcoal fibers, the shirt wicks away moisture, dissipates heat and protects against UV rays. I put it to the test by wearing it for a sweaty 8 miles on the treadmill and I have to say it performed well and dried very quickly and without odor. It also washes very well and has high quality construction. Read more about it here.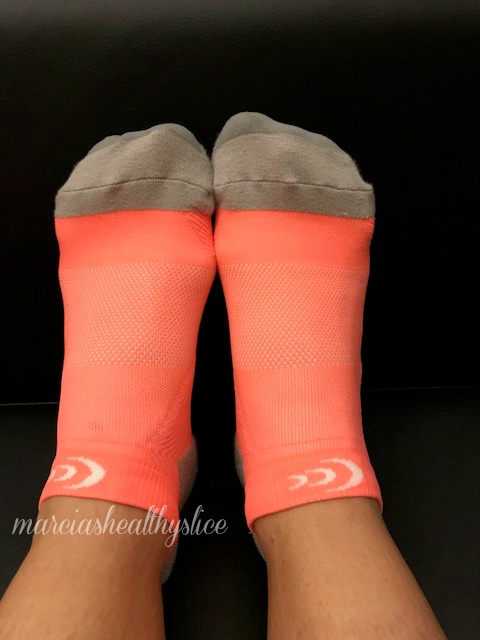 C3Fit Arch Support Socks. I'm a fan of C3Fit tights so I was eager to try their socks. I wore them for my 8 miler on the treadmill and they were great. The arch support feels like a gentle hug on your feet but once I started running, I forgot all about them. Plus they had me at orange. Perfect for the #stripatnight in Vegas I think! Save 20% online until 11/12.
Last but not least
Congrats to Char, Erica, Connie, Shalane, Meb and everyone who ran the New York City Marathon today!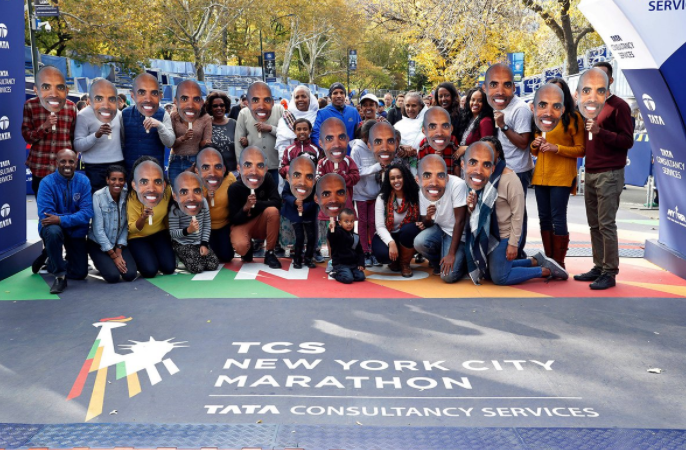 Is this not the sweetest thing? It's Meb and his entire family gathered to celebrate Meb's final career marathon. Meb is the best. A class act all the way.
How was your week? Did you run/spectate NYCM? Any new products you love?
I'm linking up with Tricia and Holly for the Weekly Wrap.