Protein. You know we need it, especially us athletes and fitness lovers. It's so important for recovery because it contains essential amino acids that help repair and rebuild muscles after they've been torn down by tough workouts. When I track my food intake, I almost always max out fat first and often struggle to take in enough protein.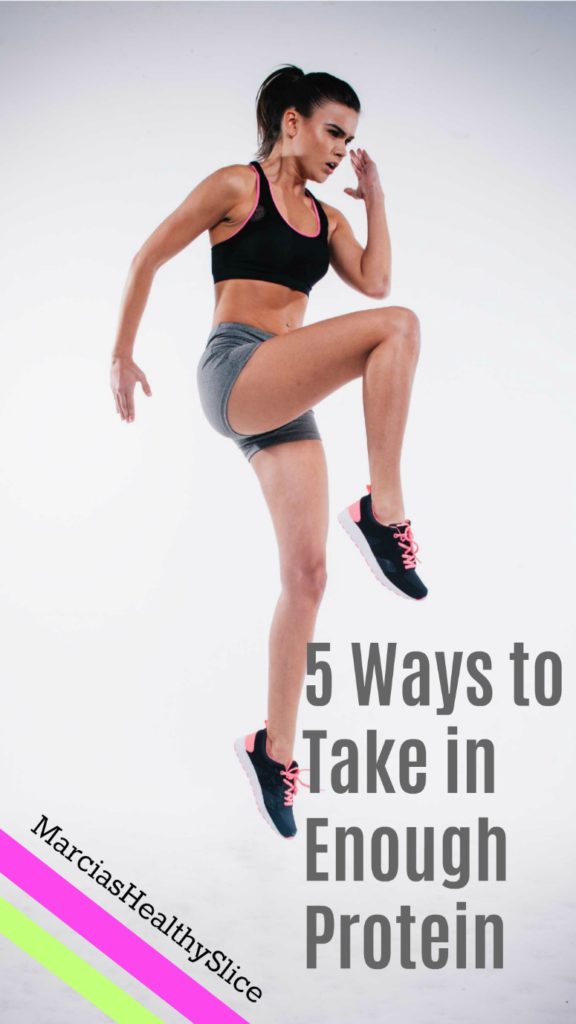 How Much Protein is Enough?
The recommended daily allowance (RDA), or the minimum amount of protein needed is 0.36 grams per pound of body weight. That's 46 grams for the "average" not-active woman. It's a different story for those of us who are very active (35-40 minutes of moderate exercise 4-5x/week) and/or aiming for "optimal" protein, which helps you build/maintain muscle as you age and assists in weightloss. Studies show that when protein intake is 30% of total calories consumed, the metabolic rate is boosted.
Calculate your optimal protein requirement by multiplying your caloric intake by 0.075.
Alright, so we know protein is good, how do we take in enough on the daily? Here are five ways:
How Do We Get Enough Protein?
Choose Greek Yogurt. Truth: Oikos is my favorite yogurt, even before they introduced their new Protein Crunch. It's like they read my mind with the toppings, since that's exactly what I do to my yogurt: Sprinkle nuts, seeds, etc. on top for extra goodness. Now it's already there, ready to go so I don't have to hassle with it.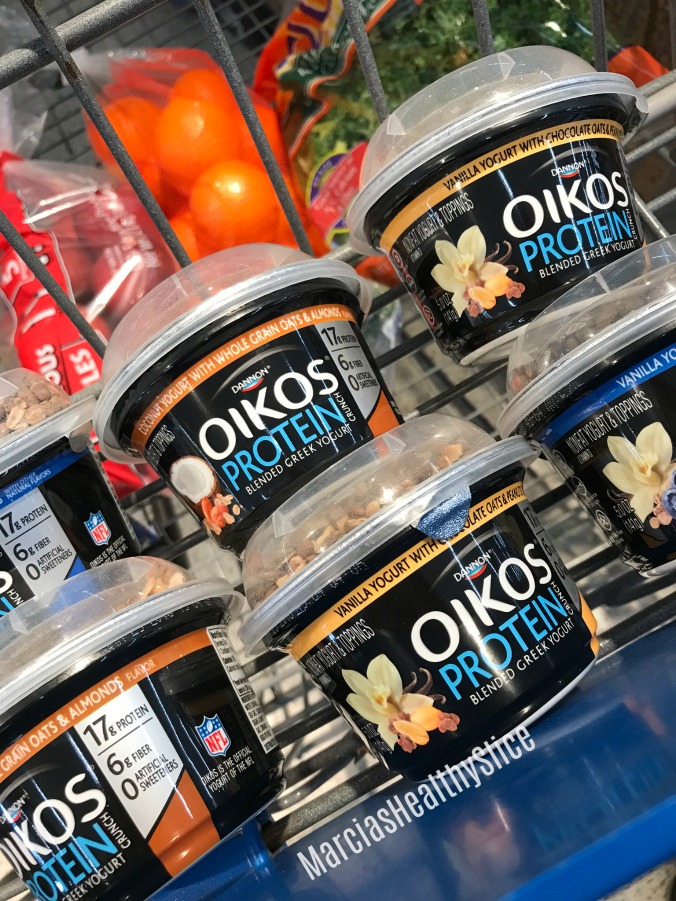 Oikos Protein Crunch isn't any ordinary Greek yogurt. Each cup packs 17 grams of muscle-building protein, 6 grams of satiating fiber and zero artificial sweeteners. Think it's packed with sugar? Think again. Only 8 grams per cup.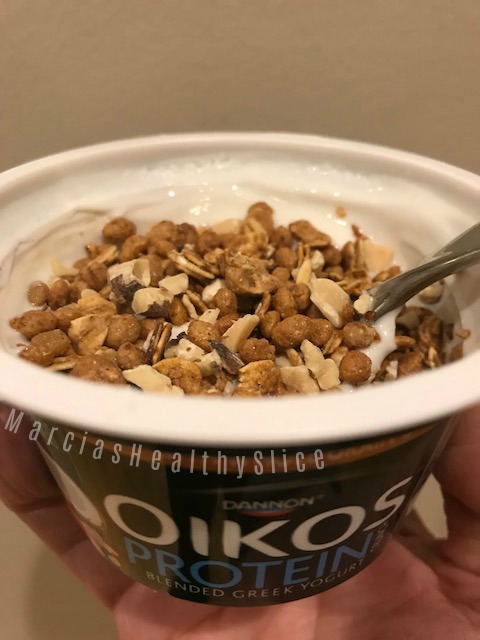 Rather than empty-calorie, candy-like toppings, Oikos Protein Crunch features goodness like whole grain rolled oats, almonds and peanuts. I love tossing a cup in my gym bag to enjoy and kickstart the recovery process after a demanding workout or run.
Take advantage of this special offer and try Oikos Protein Crunch for yourself. Find it in the dairy section at your local Walmart.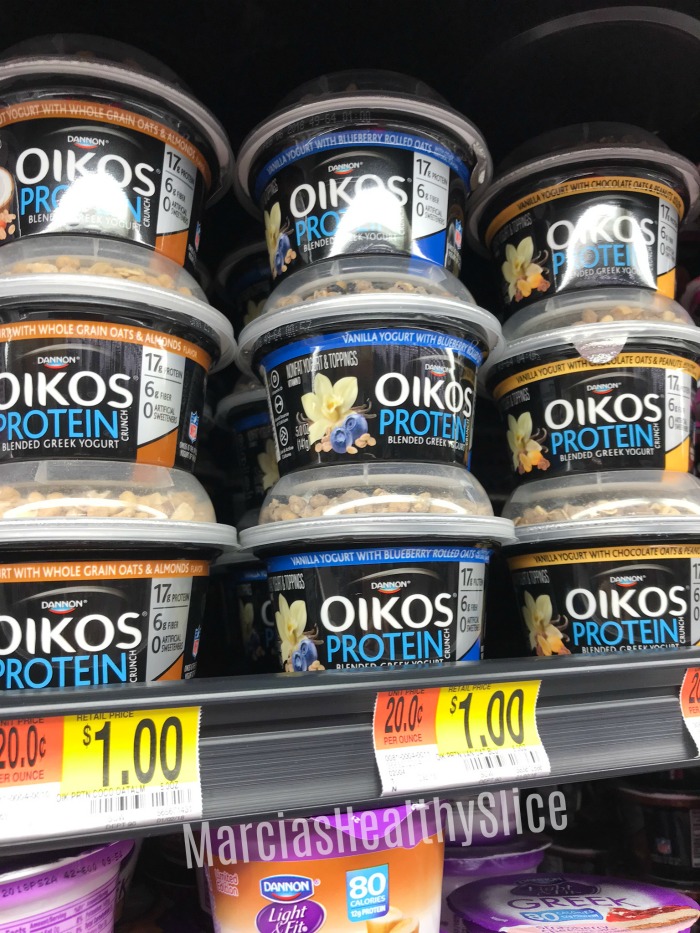 Take in protein with every meal. Start your day with a protein smoothie, but don't limit your use of protein powder. Add a scoop to pancake and waffle batter as well. Enjoy a mid-day salad topped with nuts, fish or lean meat. Snack on fruits and veggies along with cheese or nut butter for a protein boost.
Eat protein first. Having protein before you eat carbs or fats helps stabilize your blood glucose and insulin levels. It helps you feel fuller sooner, so you're less likely to over eat. It also puts a damper on cravings.
Add protein to salads. Sprinkle on a handful of chopped almonds or pecans, add in tuna, salmon chickpeas, turkey or cheese.
Swap in Quinoa or Lentils. Replace noodles, rice and starchy vegetables with these high-protein, high fiber alternatives.
Do you struggle to take in adequate protein? What are your favorite sources of protein? Did you grab the special offer to try Oikos Protein Crunch?
I'm linking up with Meranda, Lacey and Rachel for the Friday Five.