Before I get to the January numbers, here's how the week in workouts went.
Monday: Rest
Tuesday: Run 6 Miles + 100 burpees + 5 minute plank
Wednesday: Yoga + Strength + 100 pushups
Thursday: Run 9 miles
Friday: Plyo Intervals 30 Supermans
Saturday: 4 mile pace ladder + strength/core, 30 Russian twists
Sunday: WOD = 5x(10 back squat, 15 pushups, 20 kbell swings, 10 medicine ball toss)
It was a pretty ordinary week, if you call a week with a Blue Blood Super Moon eclipse in the middle of it normal. It was also the week we bid farewell to January, which I was not sad to do, although we're not supposed to wish away time, the cold and darkness of January isn't a favorite.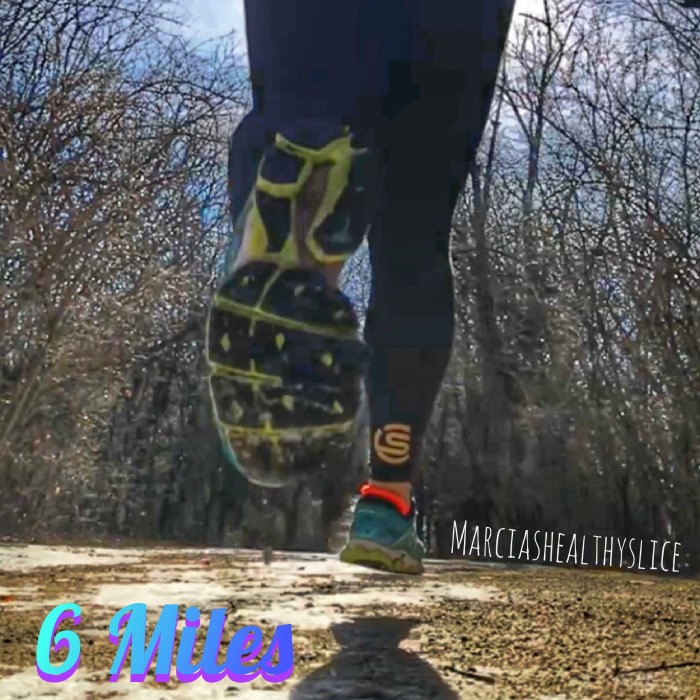 Temperatures were up, down and all around as per usual.  We got snow, melted snow and got some more. We gained a ton of daylight though, with the sun not setting until just after 5pm here now. I'll take it. There's plenty of cold weather ahead though. Although now my Gasparilla racecation to Tampa is just a few weeks away!
Miles run: 65.5
Strength/CrossFit workouts: 7
Races: 0
Yoga sessions: 3
Books read: 2!! (affiliate links)
Run Strong Stay Hungry: 9 Keys to Staying in the Race by Jonathan Beverly of Running Times fame. This was thought provoking. Stay tuned for more on this one.
Running with Mindfulness by William Pullen. This is a book and workbook that teaches you to be more mindful through Dynamic Running Therapy (DRT) which is purported to improve mood, anxiety, stress and depression. A very interesting read!
Movies: Yep, I actually got myself out to the theater and saw some movies (rare):
iTonya, I liked this way more than I thought I would. Mad props to Allison Janney who plays Tonya Handing's mom. She deserves all the awards she's getting for that role.
The Disaster Artist. If it weren't for the Caveman, I'd never have gone to see this one but it was really very good. James Franco is hilarious in it.
Pounds lost/gained. Um as I told you over coffee, I'm +6 for January. I'm hopeful #sugarfreefebruary and some effective thyroid meds will help me get back on track.
Highlights: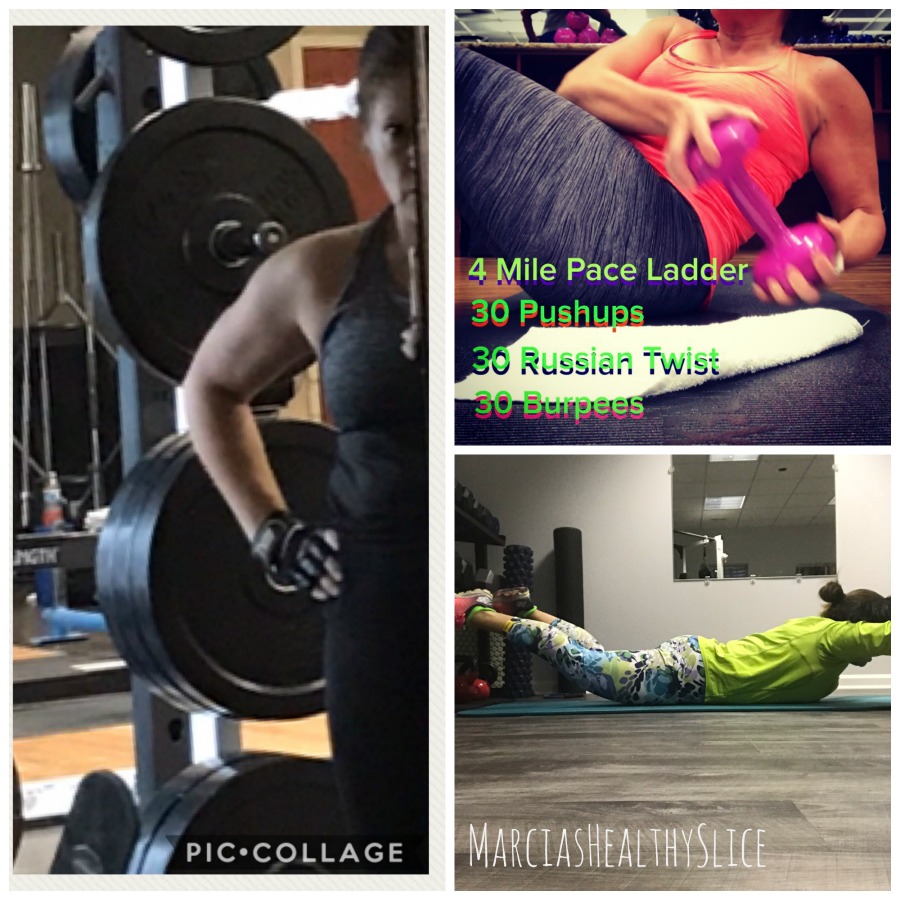 I successfully completed Rachel's Burpees Planks & Push-Ups Challenge. Never in my wildest did I ever think I had 100 burpees in me. Now I'm doing her Supermans, Squats and Twists.
While running has been a challenge, I'm really loving strength training
My dad is doing well (knock wood). Despite a rough summer/fall last year he seems to have found a new "groove" and has been much more himself lately.
I'm making training progress with the Ozzypup. I found a tone of voice that scares him straight and gets him to listen. It's been a game changer. He really is the sweetest, smartest boy.
Blue-blood-super moon eclipse. Did you see it?
Lowlights:
Thyroid challenges. 'Nuff said
Coyotes. Early mornings and late nights when I'm out with the dogs, I hear packs of them howling dangerously close by. While I never leave my dogs outside alone for this very reason, I can't help but think of what tender morsels they'd be for coyotes. Ugh.
Join us tomorrow when our Tuesdays on the Run topic is all about Fuel. How do you fuel your run? Post run? Favorite products? Foods? Challenges? Join us and spill it!
How did January pan out for you? Did you race? What are you looking forward to this month?
I'm linking up with Holly and Wendy for the Weekly Wrap.