Miles run: 113 This is the most I've run since July 2011, when I ran 114.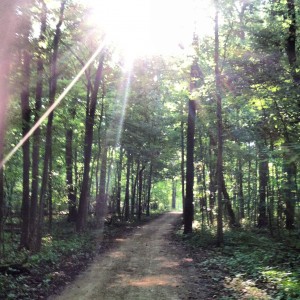 Miles run on trails: 50
Cycling miles: 60
Speed sessions: 4
Plyometric workouts: 4
Strength/corework sessions: 9
Hill workouts: 1
Workouts missed: 0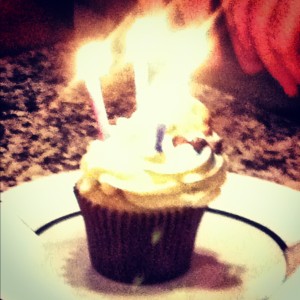 Birthdays celebrated: 2
Birthday cakes baked: 3 + 24 cupcakes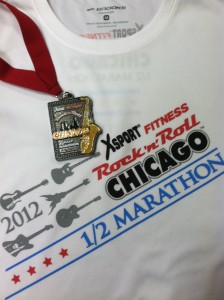 Races: 1 (RnR Chi)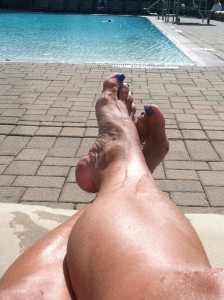 Pool days: Lots. Too bad there's not a workout of any kind happening here, unless you count endless games of Marco Polo.
Pounds gained/lost:  -0.6 since July 1. Let the record show there was a fluctuation of 2.8 lbs. during the month of July. Blame it on the birthday cake. Oh and those pesky Frappucinos.
Challenges:
Weather: I've done more mill running than I would like because of the heat. Not complaining though. Grateful to have the luxury of a treadmill.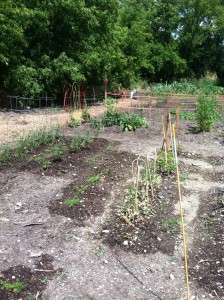 Garden: It's been hard to keep our community garden watered in the heat. Seems like everything is behind in growth. We've picked just a dozen or so grape tomatoes and some snap peas so far.
Olympics: As much as I adore watching, I'm staying up way too late, which makes getting up for early morning workouts harder than it has to be.
Daylight: My beloved early morning light is fading fast. Boo!
August Goals
Lose 5 lbs. I'd still be a couple of pounds over BQ weight but it's a start.
Make it through two 20-milers in one piece with minimal whining
More hill training to prep for Denver RnR next month and Zooma Great Lakes in October.
Navigate through back-to-school schedule changes without missing workouts
Once the kids are back in school, get to the gym for yoga and spin classes
How did July shake out for you? What's exciting in August?