We all know to bring running shoes to a race….and something to wear….maybe the Garmin….or a playlist. But why is it so stressful to pack for a destination race? Honestly I've been throwing stuff on a heap all week so I don't feel like I'm behind the 8-ball. Here are a few of the things you'll find in my bag bound for NYC: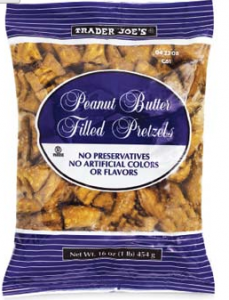 1. Plane Snacks aka Peanut Butter-Filled Pretzels: When I run a marathon, snacks get less fibrous and a little more salty. I've been dragging Trader Joe's PB Pretzels to destination races since Boston, 2009. You could say it's a tradition.
2. SOS Rehydrate: I reviewed this here not too long ago. In my electrolyte epiphany last spring, I realized the crappy feeling of death I often experience near the end of hot races is a result of not improper fueling necessarily, but electrolyte imbalance. While it looks like NYC will be on the chilly side (insert happy dance) I'm not taking any chances. This stuff rocks without being overly sweet.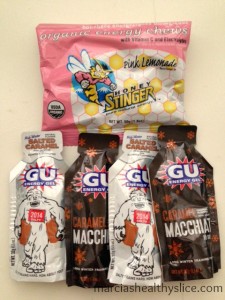 3. GU: The fuel plan is to alternate between Salted Caramel and Caramel Macchiato GU. Because marathons should be fun and these flavors are a party in my mouth. In the final miles I'll rely on tried and true Honey Stinger Chews as an amuse bouche. I suspect I'll need all the amusement I can get at that point.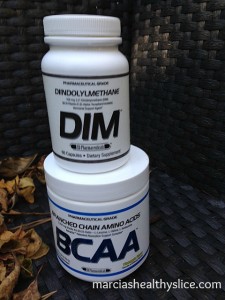 4. SD Supplements: DIM and BCAAs: These two supps were a game changer for me. The Caveman will have them waiting for me at the finish line. I run stronger and recover better with them, I swear. BCAAs help me recover faster by reducing muscle inflammation and soreness. DIM is a hormone balancer. As I've aged, I run (and feel) better or worse based on hormonal fluctuations. DIM helps smooth that out and I've noticed a huge overall improvement when I take it immediately after exercise.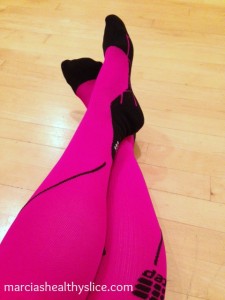 5. CEP Progressive Run Socks. Last but not least, NYCM will not happen without these. I was invited to test these socks from the CEP Progressive Line by Insoles & Beyond. According to CEP, they're designed especially for vital muscle groups below the knee, allowing greater energy, enhanced endurance and performance. I can vouch for the fact that they feel pretty darn great on, and my legs feel fresher after long runs. I love the compression aspect: snug where you want them to be and thick and plush in the heel, toe and ball of the foot. Plus the ultra-bright pink was way too cool to pass up. Rest assured I'll be rocking some CEP compression on the plane ride home too.
WIN IT! One lucky reader will win a $50 shopping spree at Insoles & Beyond. Choose from socks, sleeves, compression wear, insoles, you name it. This giveaway is open to EVERYONE! International friends you're eligible to win too! Note: Giveaway prize has no cash value and can only be used to buy merchandise. Use code healthy15 to save 15% off your order. 
What are your race essentials?
a Rafflecopter giveaway

Note: I was sent some of these products free of charge for review purposes, others I purchased on my own. All opinions, as always, are my own.