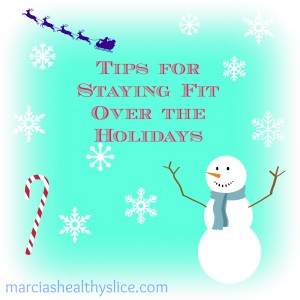 Kids please welcome my guest, Certified Personal Trainer Judy Kuan from Wello Fitness, here to share some tips and tricks for staying on the fitness wagon during the holidays.
During the holidays, life tends to get especially hectic and stressful. It can be hard to care for yourself as you put in extra work hours, plan for vacations and family get-togethers, and find the time to decorate while juggling other daily tasks.
1. Prioritize your health: Schedule in at least 5 hours a week of "me-time" and use at least 3 of those hours for working out, and perhaps the other 2 hours for exploring new recipes, pampering yourself, you name it! You're the only one who can stop the cycle of "deprioritizing" your health when life gets busy. Bonus: You'll likely feel less stressed, happier, and more engaged – and as a result, be able to really enjoy quality time with family and friends.
2. Act like a kid: What do kids do around the holidays? They run around with excitement, barely able to sit still. Take a page from their book and take walks to check out your neighbors' holiday decorations; head outdoors for some sledding or snowshoeing; or sign up for a holiday 5K.
3. Workout with Friends: It's easier to stay on track when you've got your friends and family supporting you. The next time you're watching a football game, get everyone to do jumping jacks for each point that your favored team scores, and push-ups for each point the other team scores. Lunge your way through time-outs, and fill up on healthy snacks during half-time.
4. Always have a back-up plan: The holidays are full of surprises, be they presents or last-minute delays. Missed your workout due to a late night at work? Make sure your fitness routine stays on track by having a contingency plan for missed workouts.
Judy Kuan is one of a host of certified trainers at Wello Fitness, ready and waiting to help you reach your fitness goals. Wello is an online training service. Whether you're looking for a general training session, yoga, pilates, martial arts or something else, simply choose a trainer, schedule a convenient time, and workout in the comfort and convenience of your home via live streaming video from your computer. With the weather so crappy lately, doesn't this sound good? There's all kinds of flexibility: choose group workouts or personal sessions. Pay as you go, buy a package of 4 classes, 10 classes or unlimited.
WIN IT!
Two lucky readers will receive a $50 credit at Wello Fitness. This covers one free month of live streaming, online group fitness classes. The first month is always free so that's a total of 2 free months.
a Rafflecopter giveaway