It's been a tough winter. While I survived, barely, I'm sorry to say my gym bag bit the dust. It was too worn out to go on. The salt stains were the last straw. Truth is I never really loved it anyway. It wasn't big enough (twss). Especially if I wanted to workout AND swim (you know, because I'm a badass swimmah now–ha!).
Finally, my ship, er I mean my bag, came in. Apera very kindly allowed me to select a bag of my choice to try out. SO many great ones! Do I want a Performance Duffel? Active Pack? Yoga Tote? Tech Pack? Sling Tote? This took awhile. Finally Thing 1 got exasperated with me and shouted "Geez mom get the pink one!" How do they get so smart so fast?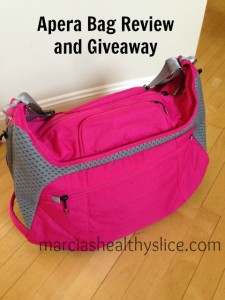 The pink Performance Duffel arrived in all its glory. I swear I needed a virtual tour to acquaint myself with every pocket-filled nook and cranny. It's roomy. I'll have no problemo fitting all 3 of my running getups in here when it comes time to pack for the Flying Pig 3-way.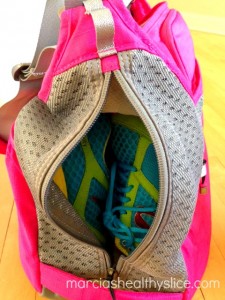 Separate shoe compartments: Not one but two (hello spinning shoes or pool/shower flip flops). Because nothing good comes from smushing your clothes with shoes. 
The whole shebang is well vented and antimicrobial so there'll be no sweaty stinkola. What? I don't smell of flowers?
There's a washable, pull-out insert perfect for sweat-soaked workout wear or your wet swimsuit.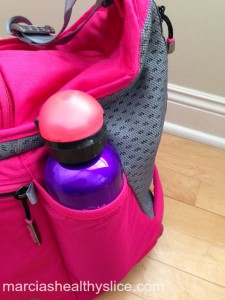 The water bottle holder may be my favorite features. A spilled water bottle inside my gym bag may have scarred me for life. 
The small pockets up top and inside are perfect for the gym membership card I'm always losing as well as electronics.
As if the bag weren't nice enough, for every three bags they sell, Apera donates one to a Special Olympics Athlete. Cool, yes? Overall a super well-made, highly functional bag that I highly recommend. There are some great sales going on at the Apera website as well as a giveaway you need to check out. And, because I love you, I've got a giveaway here as well.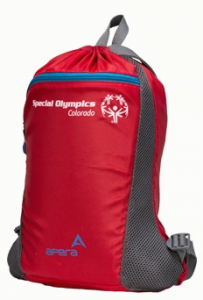 WIN IT! One lucky reader will win an Apera Sprint Pack. This giveaway is open to U.S. and Canadian residents.