I've been a strength training machine these past several weeks. When MESTRENGTH offered to send me their drink powders to try out, who was I to refuse?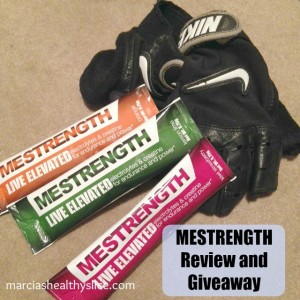 How is MESTRENGTH different? It's an electrolyte drink with zero carbs, sugars or calories. There are no artificial flavors or sweeteners and it's vegan and gluten free. What's unique is it contain 5 types of electrolyte (most sports drinks contain two) plus creatine.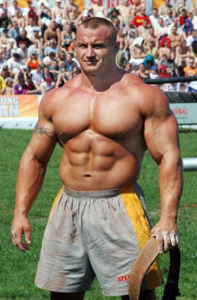 When I hear creatine, I think of this. MESTRENGTH has just 5g of creatine per serving. Enough to maximize workout performance and minimize muscle soreness but not enough to bulk up your muscles. It can be used for running, strength training and a wide range of other sports. I haven't been using it long enough to have a definitive opinion on it but I can say my workouts have gone well and I haven't been terribly sore the next day. It's tasty and easy to get down too. Now that my training cycle for RnR Nashville has started, I'll be interested to see how MESTRENGTH performs during longer runs, especially hot ones.
WIN IT! One lucky reader (US residents only please) will win a 10-pack of MESTRENGTH electrolyte drink powders. Save 25% off MESTRENGTH on Amazon right now by using code MHSBLOG1. Offer expires 2/11/15.
a Rafflecopter giveaway

Now for the freebie! One of the ways I like to treat myself after a particularly long, grueling run is to pamper my feet. Think cooling foot gels, foot massages and the like. Runner's Choice is made from 100% natural botanical oils of almond, eucalyptus, eucalytol, wintergreen, peppermint and spearmint. Before and after running, simply apply it to your feet–no rubbing in needed. Kids this is minty! I've been using it for a couple of weeks and I have to say it's refreshing. I especially appreciate it after a run but I found it energizing beforehand as well.
TRY IT: One bottle of Runner's Choice is free to everyone (one per household) in the U.S., Canada, Europe and Australia (only pay shipping charge) by ordering it here. If you have a blog and agree to review it on your site, let them know and the shipping charge will be waived.
WIN IT! 3 lucky readers from U.S., Canada, Europe or Australia will win one bottle of Runner's Choice.