My 2015 race schedule is sketchy at best right now. Thanks to the RocknBlog gig, it'll be a little like Where in the world is Marcia? Because I am absolutely smitten (there I said it) with this strength training thing I've got going, and forcing myself to concentrate on learning to swim, I won't start official race training until February. I also need to work around Thing 1's track schedule. Remember I missed her conference championships because I was in Cincinnati running Flying Pig last year? Yeah, that can't happen again. Here's how things are shaping up so far: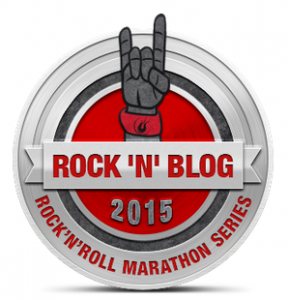 April 12: RnR Raleigh (longshot) I'm putting it here in hopes of willing it to happen.
April 25: RnR Nashville Half.
June 14: Espirit de She Tri. The rest of the schedule is contingent on me not drowning here.
July: I'll be in Europe most of this month. If I can scare up a race, I will. Best of all, I'm finally meeting The Black Knight in Rome. I think Stefano's been blogging as long as I have.
August: Fort2Base Nautical 10 miler. This race is always hot, but I love it. Plus the earlybird pricing was irresistible.
October 17-18: RnR St. Louis. So many people I already feel like I know, to finally meet or see again here. Mike, Kate, Carla, Kovas. I'm going for the gusto and doing the 5k and half.
November 7-8: RnR Savannah. (longshot) planets and cheap flights will have to align to make this happen. But I've wanted to run this one since the beginning of time.
November 13-15: RnR Vegas.
Let's go back to that Raleigh–Nashville–Savannah triad:
There's bonus bling bling if I can pull off those 3 races. Cool, yes? Yes.
What does your race calendar look like so far? Have you ever done a race series?
I'm Linking up with Erica, Patty and April for Tuesdays on the Run.