Being a parent, I think a lot about confidence and kids. I was especially wary when Thing 1 entered middle school back in September. Those were some awkward years…for me anyway.
Thing 1 had minimal trepidation. Her biggest concern was that the gym teacher she got was tough and they had to run a mile every week and repeat it if it wasn't fast enough. You can imagine, this got my attention. I can count on one finger the number of kids' races Thing 1 has done. I never forced her and she just wasn't interested. Fine. I had no idea how this mile thing was going to play out.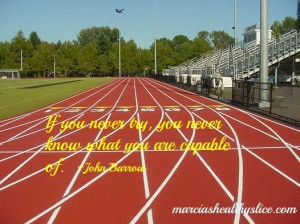 Thing 1 surprised herself and discovered that, while it was hard, she didn't suck at running. She wasn't alone. The entire class improved week by week. She started to set goals of how she'd beat her previous time and would come home beaming when she reported her time.
It didn't end there. The rest of gym class is boot camp style. Workouts are tough. But instead of whine, the kids rose to the occasion.  Over the course of the of the school year, they got stronger, fitter, faster. MORE CONFIDENT.
I think what I love most about running for kids especially, is that it's measured against the clock vs judges that can be less objective. Results are black and white. Losing isn't fun but it's a life lesson all the same.
Certainly there are other aspects of school where kids can excel. But kids at this age have so much physical potential that is often shrouded by insecurities, peer pressure and questionable judgement. The confidence built on the track carries over into academics. I am grateful to this teacher for demanding more and helping them work up to it.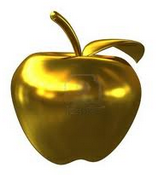 Fast forward to spring: Thing 1 joined the track team. She's a hurdler of all things. Mama is proud.
Were you confident in school? What helps you build confidence?