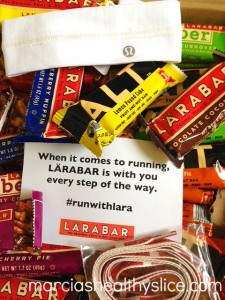 Larabars: You know it's a good day when a box from Larabar shows up on your doorstep. Larabar and I go way back. When Thing 2 was a preschooler, I ran while she went to school and as soon as I finished, I'd pick her up and we'd share a Larabar. The ALT bars are new to me. With 10g protein, what's not to like? The pumpkin pie one was delicious. I had an Apple Turnover Uber Bar this morning. So good! And yes, that's nothing other than a Lululemon headband you see there. Be still my heart. Thank you Larabar!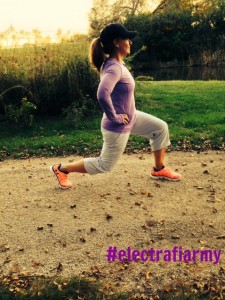 Electrafi's Sweatfor5 Challenge: Typically I am far too disorganized to commit to a challenge. But I am 17 days into this one and going strong. Every day Electra gives us a 5 minute workout. Simple enough right? What's 5 minutes? But most of them are kicking my butt….which is a great thing! I'm getting out of my workout rut and learning new exercises and new ways to put them together. Plus the sense of community is awesome. There's still time to join us!
Strava: Have you tried this tracking app? It uses the GPS on your smart phone or you can connect your Garmin to track your runs and rides. Find your friends, complete challenges or just compete against yourself. Since I always run and ride with my phone, this is a cool way to monitor my progress…as long as I remember to turn it off when my workout is done! So far I'm using the free app, although there's a premium version with enhanced features for $5.99/month. Check it out!
Trader Joe's: They've done it again with these Pita Crisps with Cranberry and Pumpkin Seeds: Holy deliciousness these are like crack in a bag (does crack come in a bag?). So good but beware: you may not be able to stop eating them.
Kretchmer Wheat Germ Winner: Congrats to Terzah, who snagged a  shiny new BQ in Chicago last weekend. Please contact me with shipping info. and your prize will be on its way.
Still time to enter $100 SpaFinder and Diet-to-Go giveaways!
What are you loving this month? Do you dress up for Halloween?