Today is day 3 of Laura at Mommy Run Fast's 7-day sugar detox challenge. The week is young, but I am hanging in there.
Although this is by no means my maiden voyage into sugar depletion, I am learning things about myself.
When I get highly annoyed, I tend to want to let my diet go to he** as well. Our internet was down all day yesterday and until 6pm tonight. I have zero patience for crap like that. I wanted to drown my frustrations by diving headfirst into one of the kids' Easter baskets…but I haven't.


When I restrict sugar, my diet becomes healthier/less calorie dense overall and I tend to not take in sufficient calories.

I am amazed how much I am craving an after-dinner sweet in the evening, even though this is typically not my witching hour. Niraculously I've been ok in the afternoon. Go figure.

So what AM I eating?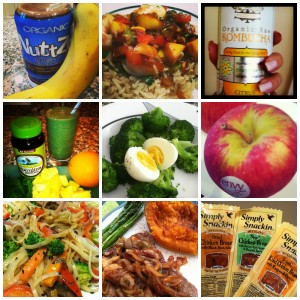 Eggs. Easter. Is there any other kind? Fruit, veggies, nut butter, lean protein, the usual suspects.  More kombucha than usual.
Sugar detox is more successful when I:
Get temptations out of the house. There are still plenty of temptations here, they just aren't MINE. Caveman has chocolate covered raisins that I'd usually share. The Easter baskets stare me in the face. But MY chocolate covered cranberries and almonds are no longer in the house to tempt me. Those are what I'd habitually snack on until I felt sick.
Make sure I have healthy alternatives aka 'safety net' foods on hand. For me this is fresh fruit, carrots/celery/peppers with hummus.
Drink plenty of water. I really don't get enough unless I drink from a measured bottle.
Use positive self talk. I'm sure I'd seem quite cocky if someone heard my internal dialogue. This week I'm constantly telling myself how I can so do this. With each passing day I'm gaining momentum and am looking forward to when the cravings to subside.
That's it so far. I'd love to turn this into a lifestyle change where sweets are just an occasional treat.
Are you sugar detoxing? Do you have a food weakness?