Many aspects of writing this blog for the past 8+ years have brought me fulfillment and joy. One of the most joyful things for me is when runners turn their "I could never" to "holy cow, I did it!"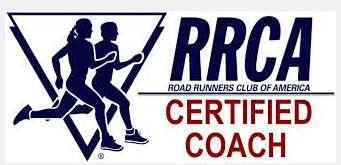 Because I enjoy sharing my knowledge and experiences acquired over 20 years of running, I became a certified RRCA Running Coach, working with all levels from beginners running their first 5k to Boston Marathoners. All ages from children to masters.
Whether you're looking to get started working toward your first 5k, have a half marathon on your radar, or are eyeing a marathon PR, I am happy to help you with a comprehensive, customized plan that's right for you. Drop me a line at teamarcia@gmail.com.