It's that time once again. Time to put it all out there to cleanse your athletic sole…I mean soul. Since I'm a multi-sport athlete, I'll also be sharing gym- and swimfessions. Feel free to do the same. Whatever you wanna fess up to is just fine by me. Let's get started, shall we?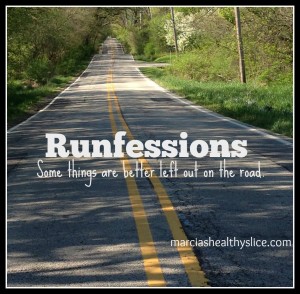 I forgot to bring my running shoes to the gym and had to run on the mill wearing the trail clunkers that I parade about town in the snow in. Yes, I was that person. At least I dried off the slush.
Since I hit up the gym so often, I'm rapidly becoming addicted to that tiny pocket Lulu puts in their tights and capris. Because who wants to pin their locker key to their clothes? No one ever.  What other (cheaper) brands have this?
Speaking of workout wear, I like to limit mine to 2 dresser drawers….cough and considerable closet space but let's not talk about that cough. However, lately there's been some, shall we say, encroachment. Workout wear expanding into additional, unsanctioned drawers. Ok I'll say it. I've got too much. I've even moved some to the lower level…which I may never wear again but I can't CAN'T part with. Help me, I am weak!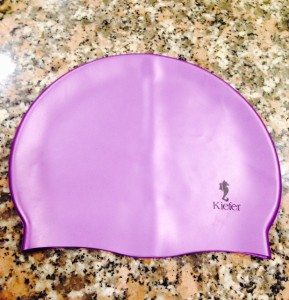 I've been swimming for a whole month almost and still have no idea how to put on my freaking swim cap. Is this the front? The side? Should I put it on in the locker room? Or poolside? I've been pulling it over my ears, is that right? Color me clueless.
When I check in at the gym's front desk, they call me "Ann". The first time they did it I wasn't sure what I heard. The second time I thought there might be a chance they called me "Ma'am. But yesterday, it's for sure, they're calling me Ann. Which makes me wonder: Who is Ann? Why do I have her card? And where is Marcia's card? Is Ann using it??
I fired up training for RnR Nashville this week. Except I neglected to take the Garmin out of hibernation. So we'll never really know how tempoish or not my run was today. It's probably better that way.
Ok what've you got? Link em up below and be sure to visit other Runfessors. There, don't you feel better already? Did you enter my giveaway?