Time for the April edition of Loving/Not Loving. Feel free to play along.
Loving that Easter Sunday here was a glorious 79 degrees.
Not loving that our flip flop weather was fleeting and it's back to a whole 34 degrees this morning.
Loving that I'm still in a Get-Stuff-Done mindset.
Not loving that I finally made that dentist appointment I'd been procrastinating on, and it's in a couple of hours.
Loving that I found a good Whole Foods Groupon.
Not loving that I forgot about it and it expired.
Loving that I'm finally getting out on my bike.
Not loving that I still haven't had it tuned up…ever.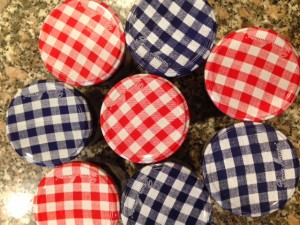 Loving that I found a steal on Bon Maman jelly.
Not loving that I dragged home 8 jars of it. Hostess gift anyone?? Party favor? Race fuel?
Loving that I've lost my chocolate cravings.
Not loving that I seem to have filled the chocolate void with jelly.
Loving that sweet Sister Mary someone or other the 'running nun' followed me on Twitter.
Not loving that her blessed holiness pulled the unfollow trick as soon as I followed her back. Is that a sin?
What are you loving? Not so much? Favorite jelly flavor?