Did you know July is National Blueberry Month? Since Thing 2 is a July baby (her birthday was yesterday) we've always called her our blueberry girl. Truth is we adore all things blueberry around here, even though the season is fleeting.
When CocoaVia invited me to try making a blueberry fruit smoothie using their cocoa extract Fruit Sticks, I was all over it.
What is CocoaVia? It's a daily cocoa extract supplement. Cocoa flavenols are scientifically proven to help support healthy circulation by helping your arteries stay flexible.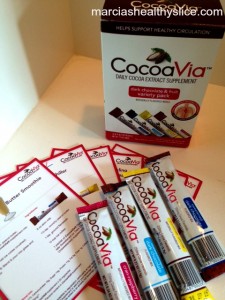 Each serving contains 250mg of cocoa flavenols with no added sugar, artificial flavors or colors. As a distance runner I am well aware of the effects oxidative stress has on the body so I am always looking for ways to counteract that.
So I made the smoothie and I have to say it was delicious. There is no chocolate taste (I used the Cran-Raspberry CocoaVia), just sweet blueberries and the tang from the Greek Yogurt. I've also thrown in a scoop of protein powder and swapped the yogurt for plain kefir and used this for post-run recovery. There's a Chocolate Peanut Butter Smoothie recipe I am eyeing to try next.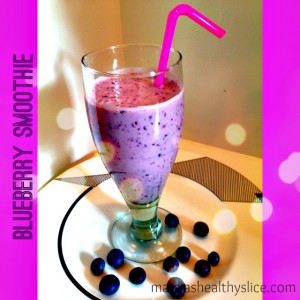 Blueberry Smoothie
3/4C Plain Greek Yogurt
3/4C milk of your choice (I used almond)
1/4C fresh blueberries
1 packet of CocoaVia Cran-Raspberry or Summer Citrus supplement
Blend all ingredients for 30 seconds, serve chilled and enjoy with fresh fruit!
Wanna try CocoaVia for yourself?
WIN IT! One lucky reader will win a 15-packet assortment of CocoaVia, which includes Cran-Raspberry, Summer Citrus, Unsweetened Dark Chocolate and Sweetened Dark Chocolate.