1. Back to School. The kids went back yesterday, and, as much as I hate to see summer break come to an end, it needed to be done I guess. The bickering was starting. And too much computer time.
2. Marathon Training. I'm in week 6 of New York City Marathon training. My flight and hotel are booked. Ferry and gear check options made. We're still up in the air on who, if anyone (kids? Caveman?) is coming with me. Although my long runs aren't terrribly long yet ("only" 14 miles), I can definitely feel my endurance increasing. Hay is going into the barn! This week the heat is back and today t'storms are throwing a kink in my plan of a trail run followed by swim. Aaand just because it's going to be in the 90′s this weekend, I'm racing. Of course I am.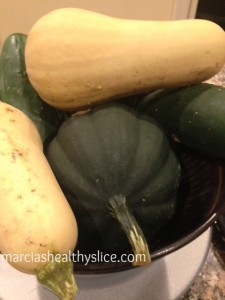 3. Garden: Unlike last year when pumpkins and tomatoes went gangbusters, this year I  have zero pumpkins and just one tomato so far. But holy bell peppers and winter squash Batman!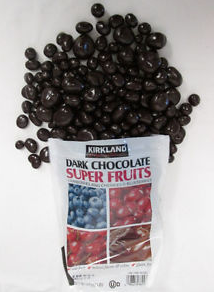 4. Detox. I like to think I'm a fairly healthy eater. But sometimes I fall victim to too much of a good thing, like these: Super Fruits + Dark Chocolate = all good, right? Um not when you eat way more than the 1/4C serving size, which itself is 180 calories and 21g sugar. Plus I didn't do my body any favors with almost nightly visits to the local frozen custard stand this summer. Treats aren't treats when you're eating them regularly, right? So next month I'm joining Laura for a 21-day reset. There'll be a private Facebook group for accountability and meal plans. Join us! Details on the 21-Day Reset are here.
What's going on in your neck of the woods? Did you enter my giveaway?