I usually do these on the last Friday of the month but since I'll be in the final throes of NYCM stuff, and Halloween (and I volunteered in Thing 2′s class  Friday, what? I hope they don't mind when I put my feet up, snack and hydrate all morning) I thought it better to runfess sooner than later. Feel free to join in and tag me so I can share in your transgressions.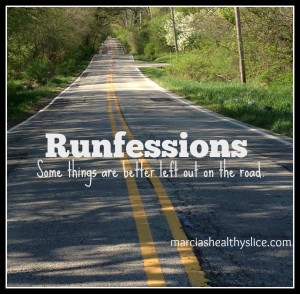 1. I show you all my scenic trail pics on Instagram, alas I have yet to find a trail shoe I really love. The Brooks ones I got awhile back are no bueno after about 5 miles (note to self, just stop trying to make Brooks work already) so I go trailing in whatever. Even my Newtons.
2. I am not nervous for NYCM today. At. All. Ask me again tomorrow, that may change.
3. I still have nothing to wear for NYCM. Tank + sleeves? Short sleeves + sleeves? Long sleeves I can push up? Peeps who've run NYCM what did you wear?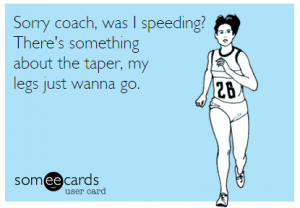 4. Not 2 hours after being told by my coach to stop pushing the pace, I (you guessed it) ran my tempo miles entirely too fast. What is with the rocket boosters during taper? Nerves? Adrenaline? Fresh legs? All of the above?
5. We rebooked our NYC hotel last night and got 5 blocks away from the finish for $120 less per night than the hotel we had previously that was 23 blocks away. Ok this is not a runfession but a celebration.
Ok your turn: What have you to Runfess? I promise you'll feel better!