I had what I hope was my last treatment for this latest hip fiasco this morning.
1. First Dr. Miracle retested my lateral hip strength. Despite being vigilant with my homework, I was nervous about this because I doubted much progress could be made in a week's time.  I passed with flying colors. Phew!
Then he performed the usual voodoo:
2. Graston Thechnique and Biofreeze on the affected area. This was uncomfortable to put it mildly at the first visit. Exponentially less painful on the second visit, painless on the third.
3. Ice and Electrical Stimulation Therapy. Basically electrodes are hooked up at the injury site, a nice, strong electric current is applied while a heavy ice bag sits over the whole shebang while I lie there. Spa-like…but more, shall we say…exciting.
That's the office protocol. As I mentioned earlier there is homework: a slew of strengthening exercises I will share with you in another post.
I am hopeful. I will attempt a run tomorrow: half of my usual mileage. If all systems are go, I'll build gradually from there. I'll shut it down in the event of any pain.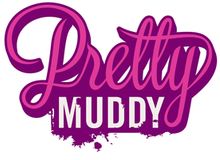 Remember you can still save $10 when you register here and use code HealthySlicedisc