Today's Tuesday's on the Run topic is Dream Races.
That ONE marathon I planned to run for the bucket list really spawned into something kind of great. Because Chicago 2007 was so sucky and hot, I vowed at the finish line that I'd never be so crazy as to run another. But by the next day I was already plotting my revenge. Revenge was sweet too. My second marathon was brought to you by the letter B and Q.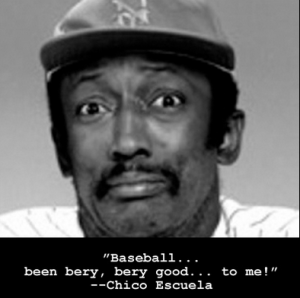 Like Chico Escuela of ancient SNL fame, remember him? Yeah I thought not. Running has been very very good to me. It wasn't too long after that first BQ that I set my BHAG. The Big Hairy Audacious Goal. I'd run the five marathon majors (Tokyo wasn't a major then).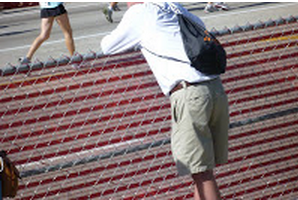 Chicago? Check x 2. For fun, this is my best race pic ever, finishing the 2007 Chicago Marathon. Those aren't even my legs. The Caveman must have been overcome by heat or something.
Boston? Check squared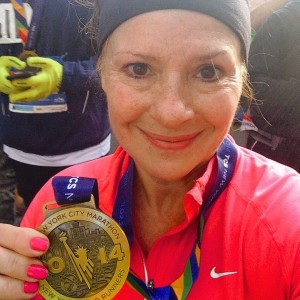 New York City? Yep
London?
Berlin?
Those last two are the holdouts. I need to get my behind across the pond. The dream is to finish the quest for the majors. I don't care which comes first. So who knows where I'd be now if that first Chi marathon had been cooler?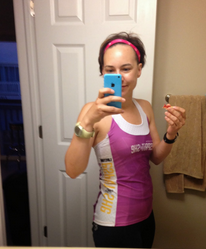 Last Call! I still have 3 Moxie Jerseys waiting for a good home. All you have to do is sign up for any Espirit de She race in the location of your choice using code EDS027. When you do, contact me with your confirmation number. Offer ends at midnight TONIGHT! So far I have zero entries so I'd say your chances of scoring a jersey are pretty darn good!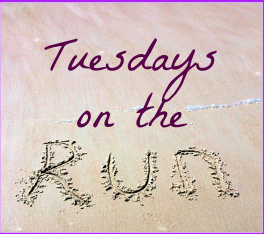 I'm Linking up with Erika, Patty and April for Tuesdays on the Run.