At the beginning of the year, I bit the bullet and signed up for my first tri. Since then I've been immersed (yes that's a pun) in learning to swim. I've been running, but it's definitely taken a back seat to all things aqua.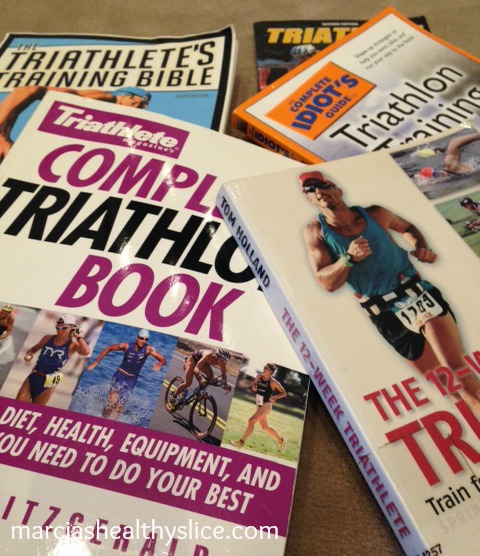 I waded through gobs of triathlon books, and this one about the Bike.
I even signed up for a teeny tiny pool tri before my official tri in June. That pool tri happens in T minus 19 days. Eeeek! With 19 days to go, the time had come to consider what to wear.
Before running my first 5k back at the turn of the century (sounds ancient doesn't it?) I asked myself "what would Deena Kastor wear?" Except she was Deena Drossin then. It was the dark ages, remember?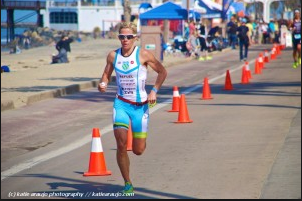 Now I looked to Mirinda Carfrae for tri inspiration…and a clue. By the way she says she was "hopeless" in the swim. We're soul mates, obviously.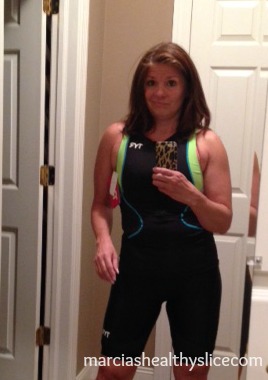 Here's my getup. So I just jump in the water wearing this then? Won't the butt pad, I mean chamois be heavy and diaper-like when wet?? Should the shorts be this long?? My questions are many. I'm not one to be all negative on body image but I'd be lying if the word manatee didn't come to mind. That's what I get for heeding the call of the peanut butter eggs. So maybe this is my tri suit. Or is it trisuit? Just one letter away from TrisCuit. Mmmmm Triscuit.
When was your first tri or race? What did you wear for it?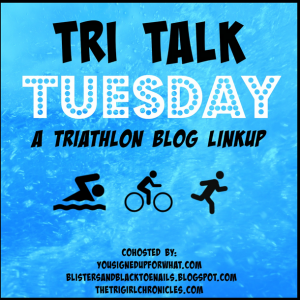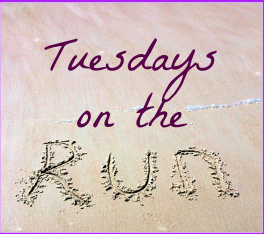 I'm Linking up with Erika, Patty and April for Tuesdays on the Run. And with Cynthia, Courtney and Phaedra for Tri Talk Tuesday.