How can it be the last Friday in April already? That means it's time once again to enter the runfessional and cleanse your sweaty soul! Spill your run-, gym- and swimfessions, heck any confessions will do, tag me and link them up below. Let's get to it, shall we?
Because I'm a swimming mamma jamma these days (insert eyeroll), I got some handy dandy flippers to train with. Alas each size comes in a different color and my petite flowers, um I mean feet, fit in a 7, which are black. Really? I couldn't get purple or green or blue or anything more exciting than black? I am shallow. #firstworldproblems.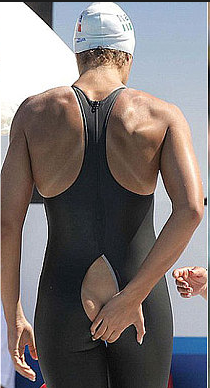 The instructions for this weekend's tri (yes it's this weekend. Already.) say to wear "supportive swimwear that won't fall off" . Now I'm all paranoid. But the trisCuit is NOT falling off. No way, no how. And it had better not tear…just saying.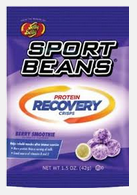 At thing 1's first track meet of the season I thought I was the helpful running mom when I gave her Sport Beans for energy before her events. I realized later I fed her Recovery Beans. Who knew there even was such a thing? Not I. Apparently I can't read. For the record, they did the trick as Thing 1 won all her events.
Last week I went on a fresh veggie buying bender with plans to revamp the menu around here. Um, I made one, maybe two new things but most of my kale, cilantro, asparagus etc. are sitting in the fridge untouched.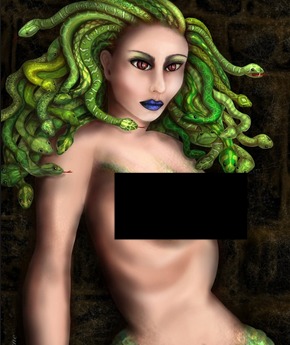 Apparently Medusa's trisCuit fell off…
I was awakened last night by a nightmare. Because the swim is last in this weekend's tri, I've been worrying about how quickly I can get a swim cap on. In my dream I had Medusa-like snake hair. It was awful. Maybe I should just bike and run in my cap. #totaldork
Ok your turn: Post your runfessions and link em up below. I promise you'll feel better.