Since I missed this month's coffee date, I feel the urge to catch you up on what's going on around here: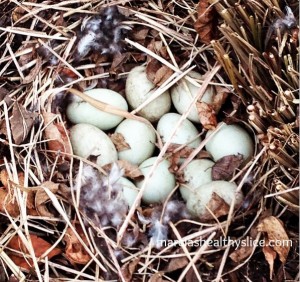 Duck helicopter mom: As is typical in spring, I've noticed ducks hanging around. Two Mallard drakes and one female. According to my research, female ducks are just called "ducks" no fancy name. I don't care, I'm calling mine Rihanna. If she's hanging with two Drakes, Rihanna fits, don't you think? Turns out their nest is right at the end of our driveway, that's why these ducks are suddenly "mine". I can think of far better places to build a nest, but what's done is done. There are 11 eggs. They're quite large and I can even tell that some have an aqua-ish cast while others are faintly brownish. I'm thinking male vs female. I worried Rihanna had abandoned the nest, but she comes back, usually for half the day and maybe the night I hope?? I worried about them during yesterday's storms but everything seems to be fine this morning.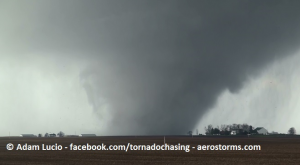 Tornadoes: You may have heard Illinois had terrible tornadoes last night. I have to admit they gave me quite a scare as the first one was massive and headed straight this way. My sister lives even closer to it. Thankfully it cut up farther north and missed us but was still way too close for comfort. It was terrifying watching live coverage of its progress from a storm chaser, yet I couldn't look away. My heart goes out to those that were hit.
Chest crud that won't quit. This respiratory thing I seem to have contracted on the plane home from spring break is still hanging on. I feel much better for the most part, but there's still some lung gunk way deep down. Blech.
Upcoming race. I've got the Live Grit 10 miler on tap in just over a week and I wish I could say I was more prepared. I think I'm up for handling half the distance so who knows what kind of freakshow the back five will be? I'll be taking this one easy for sure, then I'm not committing to anymore races until I get my tris out of the way. Isn't it ironic that Twin Cities Marathon training starts the same weekend as the Espirit de She tri? Perfect timing, I think.
Awesome Discounts: Remember Mother's Day is coming up and it's never too early to get your ducks in a row on the gift-giving front. See how I did that?
If you're in the market for compression socks or sleeves (really pretty ones, with butterflies even) or all things running, cycling and triathlon, use code Marcia40 to save 40% at SLS3. Read full review here.
Use code HEALTHYSLICE to save 15% off the best training journal ever from Journal Menu, customized just the way you like it. See full review here.
Do you live in a tornado-prone area? Have you had a close-call with a natural disaster? Are you racing this weekend?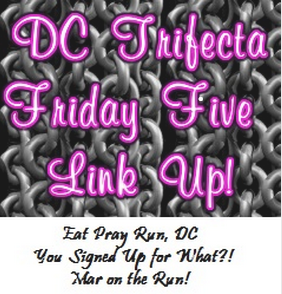 I'm linking up with Courtney, Mar and Cyn for the Friday Five.