Because the Wednesday Word over at Deb Runs Linkup is CHALLENGING, I need to tell you about the indoor triathlon I did with my Tri Team yesterday. It was meant to help us practice transitions.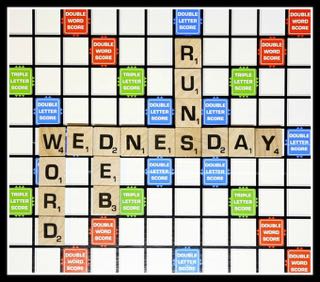 As soon as I got the kids on the bus (in my TrisCuit no less) I headed to Lifetime fitness, the scene of the tri. Color me nervous, as usual.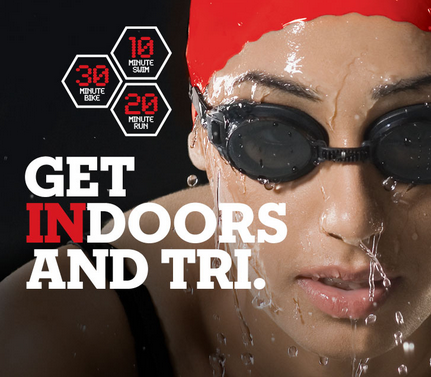 I set up my transition area on the pool deck. shoes, socks, towel, headband, water bottle, and a small bag where I'd throw my pool flip flops, swim cap and pool goggles after the swim.
It was a simple 10-minute swim. Yet I had butterflies. Geez. Get over it.
We were off, I focused on staying calm, breathing and not letting my heart race. At the end of the first lap, I was even with the guy in the next lane. How can that be? Maybe he's a shitty swimmer too? I stopped paying attention to him. Honestly I couldn't care less how fast I swam. I just wanted the time to pass. Eventually it did.
I jumped out, toweled off, put on shoes and socks (I'll also be donning a bike helmet, sunglasses and race bib in future outdoor tris) and tromped, soaking wet up to the 3rd floor to the spin studio. Weird.
I hopped on a spin bike and got busy. First through transition. Ha!
The guy next to me turned out to be a grunter/screamer. His cadence was super high but the coach suggested he increase power. This made me think I was next because my heart rate was pretty comfy. However when the coach checked my monitor she loved my power and told me I'm way stronger than I give myself credit for. I swear that is the theme of my life. For once, I looked at myself in that spin studio mirror and owned that power. It is there, why don't I believe it?
30 minutes on the bike passed quickly and soon we headed to the treadmills for the run. I was worried my legs would be dead so I started slowish and warmed into it. That seemed to work really well. The run was pretty effortless. I could definitely have gone faster.
And then it was over! It went really well and truth be told, was fun! I did not need to stress about it. My biggest challenge is conquering the enemy that lives in my head. This was definitely a confidence builder as my "real" tri in June draws closer.
How do you challenge yourself?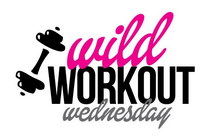 I'm linking up with Annmarie, Angelena Marie, Sarah, and Amber for Wild Workout Wednesday.